Why you should visit a book exchange on your next trip
Going on a trip is a great time to send a book out on its own journey.
We all have books that we move from home to home because we love them, and read them over and over. And then there are other books — interesting enough to keep, but maybe they're halfway read, or never opened up because you just never get around to them.
Take one of them along with you on your next trip. Read it on planes, trains, and automobiles, and then trade it in for a new one at a book exchange at your destination.
Book exchanges exist at certain bookstores or libraries, and you can trade in one of your books to get another book for free. Why should you visit a book exchange while traveling?
https://www.instagram.com/p/BK5BLMoA1Ii
You will finally get around to reading that book that has been sitting on your shelf all this time.
Maybe you will end up loving that book and even bring it back home. Maybe you will get six pages in and realize it just doesn't speak to you. Either way, now you know, and you have the opportunity to take it off your shelf permanently.
It is socially- and environmentally-conscious.
You are clearing some space in your home without leaving the book out in a box on the sidewalk, where they can get rained/snowed/peed on. And you are helping somebody else get access to literature for free.
It can be used as currency, thus stretching your vacation dollars further.
The book exchange will give you store credit for the book, and you can pick up something new (to you) and heavily discounted. Airport newsstands just don't do that.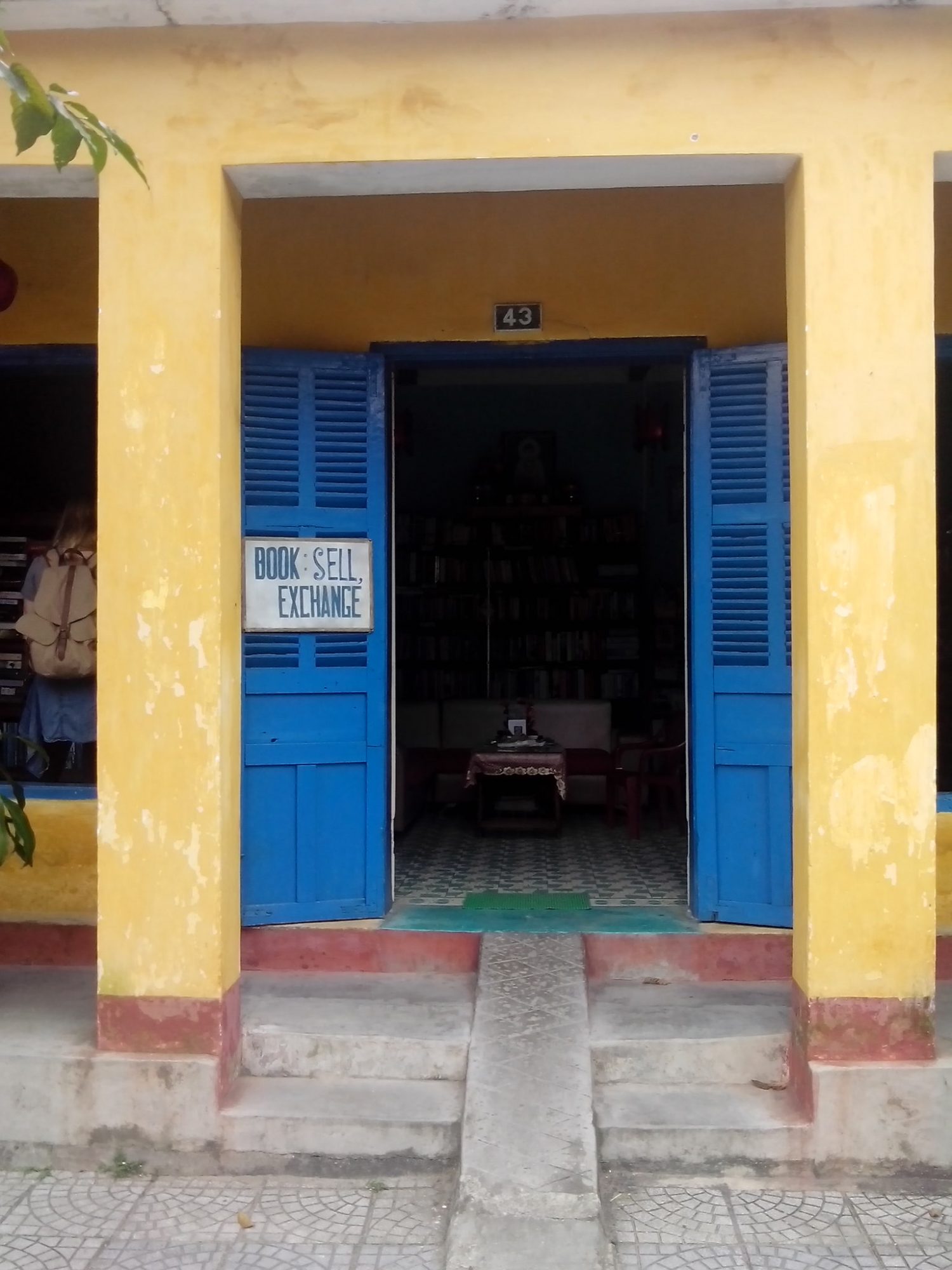 You can discover a new author who has a following in a nation that is not your own.
Or pick up a favorite in a language you want to learn or practice. Book exchanges often have sections for different languages, reflecting the variety of visitors they have.
The new book can double as a souvenir of your trip.
The book often has the unique stamp from the book exchange on it somewhere.
You get a unique experience in the exchange.
Not all book exchanges are at stores or libraries. You may find it after crossing a bridge onto a little island, as I did in Hoi An, Vietnam. It could be in a common room of the hostel/hotel where you are staying, with a table for travelers to leave and/or take a book. You might find books in a repurposed phone booth run by  local villagers, as the residents of Kington Magna near Dorset, England decided to do. The book exchange could be absolutely anywhere at all.
It is the opportunity to disconnect and live like it's 1993 again, for at least a little while.
I just returned from two weeks in Vietnam, where I spent a total of 10 minutes on the Internet, to send emails to my family to let them know I am safe and which city I was in. My cell phone was on for emergencies only.
Reading a hard copy book instead of a digital download helped me refrain from using technology. It was also enormously entertaining, and I had plenty of battery life leftover when the power was out at my homestay in Hoi An for 24 hours.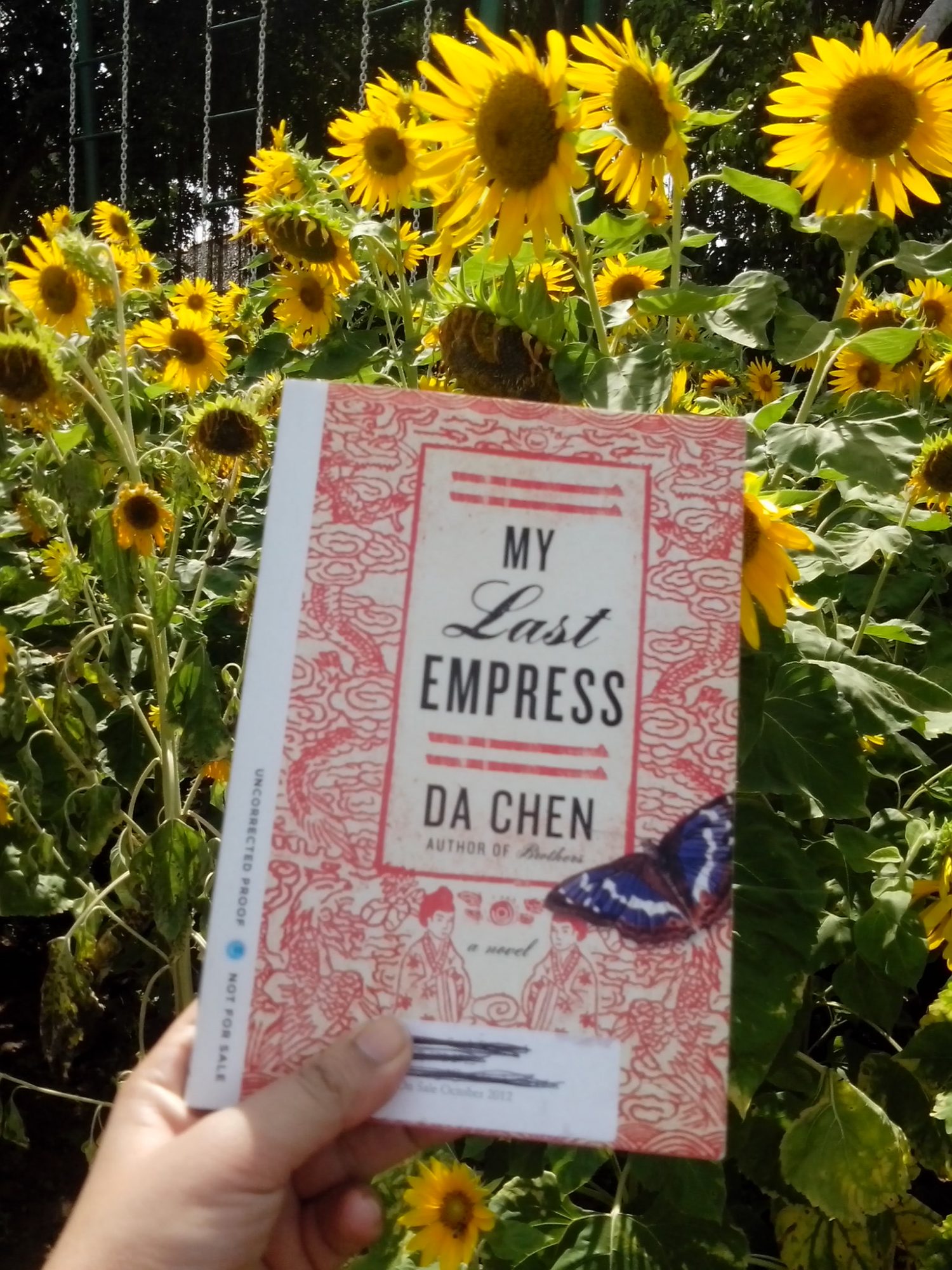 In 2010, I got East of the Sun by Julia Gregson from the Spitting Llama Book Exchange in La Paz, Bolivia (I also got a collection of stories that appeared in Seventeen magazine, published in 1951). Julia Gregson was a new author for me, and I loved the book. I always meant to read it again, so I took it to Vietnam to finally reread it. It is enormously satisfying to know that this book has been in at least three nations, and had already gone on a journey before I ever met it in Bolivia.
I also took my copy of My Last Empress by Da Chen to Vietnam, which I rescued from a freebie pile outside a publishing house in New York. I read it on the way to the Mekong Delta and traded it in Hoi An for Going Gently by David Nobbs, a new-to-me author whose writing I enjoyed greatly.
Here is a list of a few book exchanges around the world to get you started on your next journey.
I recommend checking the website for when book buying hours are, as some are part of a larger retail shop:
1New York City
2Boston
3London
https://www.instagram.com/p/BQ5s_LqgcWp
4Hoi An, Vietnam
https://www.instagram.com/p/BK5cWB9gAbJ
5La Paz, Bolivia
Happy trails to you and your books!
Saima Huq, MPH is a public health researcher who has lived concurrent lives as a personal trainer, print model, zoo tour guide, and the founder and producer of Always Love Lucy Theatre, which stages classic plays featuring people previously marginalized on stage. She has been to 30 countries, most recently traveling alone across Vietnam. She lives in New York City. Follow her on Twitter.