Why, let me introduce you to the only mascara you will ever need: Smith and Cult Lash Dance
I'm really lazy about my eyelashes. In fact, I'm really lazy about my beauty routine in general. If it takes more than two steps to prep and prime, I am OUT. I mean, I literally just started moisturizing my face this year. I am bad, I am the worst, how has my face not angrily yelled "I QUIT," and melted off yet? Anyway. Eyelashes. I stubbornly refuse to curl them (mostly because it feels like they are being pulled out by metal tongs), and I also don't do falsies. BUT I STILL WANT BIG, BOLD, FLIRTY LASHES, DAMNIT.
As if hearing my cries of despair, Byrdie sent me their limited-edition beauty box (The Review), and in it was a tube of Smith and Cult's Lash Dance mascara. If you haven't heard of Smith and Cult, you might want to go stare at their website for awhile. They have some of the prettiest, amazing quality makeup in town — especially their nail polishes. But I digress.
That night after I came home from work, I washed off all my eye makeup, and applied a single layer of Lash Dance to my lashes and was amazed to see that they looked instantly transformed. They were longer and thicker, and they even FELT like I was wearing falsies (you know that heavy feeling your lids experience when you try on false eyelashes for the first time, and you're unsure if you'll ever be able to see or blink ever again because you have these plastic spider-y things glued onto the skin above your eyeballs?), but in a good way. It felt like this mascara was doing its job, and it LOOKED like it too.
Here is me before applying Lash Dance:
Here is me after.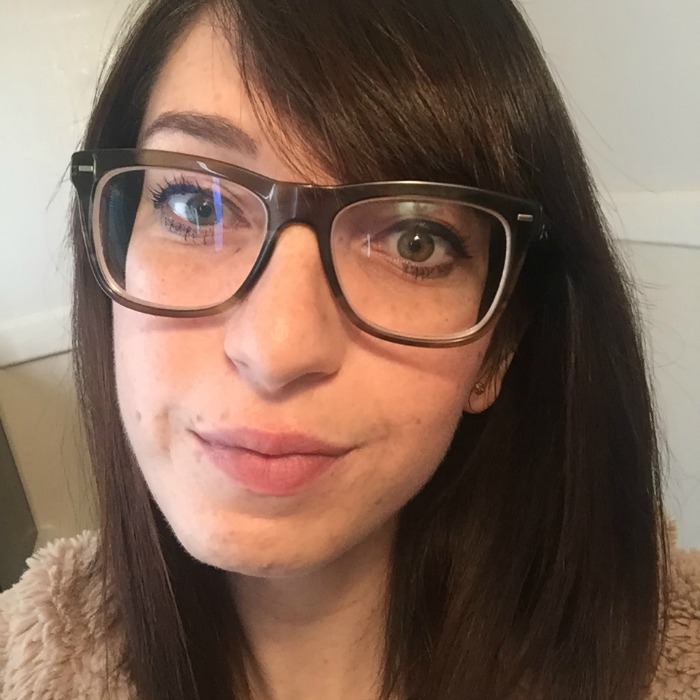 Look, I have no idea what or how or why this mascara works so well. It could be the formula of the black lash gunk. It could be the lash wand. It could be dark magic, who cares? The most important thing is that I have found my one true mascara love, and it's easy. Love should always be easy.
You can buy your own tube for $28 from Smith and Cult. If you want your own beauty box from Byrdie, they're on sale now for $128 until December 7th.
The author received this product for free, courtesy of Clique Media Group (but would she buy it with her own money once she runs out? Hell yes).