Why did John Cena and Nikki Bella break up? Here's what we know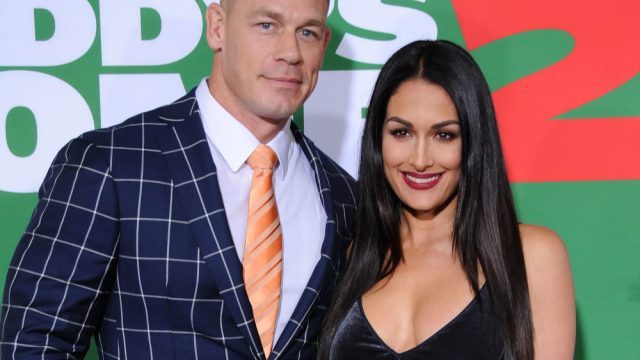 Celebrities break up all the time, but 2018 has already seen some of the most heartbreaking splits. We've lost Channing Tatum and Jenna Dewan, and Jennifer Aniston and Justin Theroux. The latest couple to prove that love is incredibly complicated is John Cena and Nikki Bella. After six years together, the two announced they're calling off their engagement. So why did Cena and Bella break up?
Though we don't know the private details of their — or anyone's relationship — it seems like Cena acknowledged that maintaining a romance takes a lot of work. Last month, the WWE star opened up about the couple's struggles.
"Relationships are hard. Don't ever think that love is easy. Love is beautiful, but we've had to come to the realization after being together for five years that love is not easy," Cena told UsMagazine.com. "We work every day on us. We have our problems just like everybody else. Some of our problems are very public, some of them aren't. But we work every day on us. Anytime I get upset, I always just realize that I can't live without her and I love her and that's why I cave in on a lot of stuff."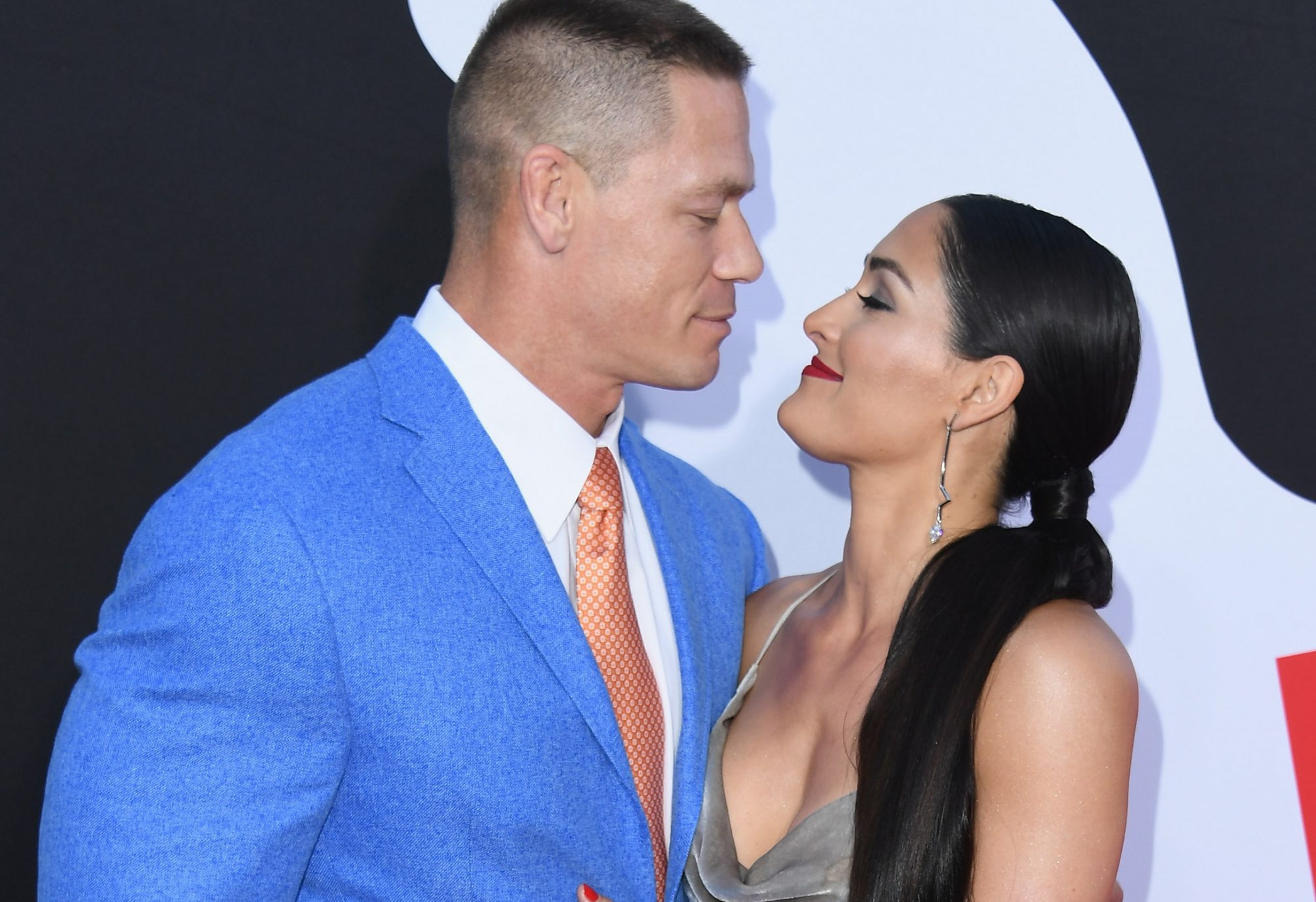 He explained that due to their busy schedules, there were times they didn't see each other for months at a time. Cena made similar comments to Entertainment Tonight, telling the website that often, he had to reexamine his role in making the relationship work.
"It's hard work, and a lot of times, it has to do with looking at yourself," he told ET. "'OK, there's a problem. Am I causing it? I kind of am. I'm being way too selfish here. We need to talk about this,' and that leads to a lot of conversations. Sometimes people don't want to have those conversations."
The professional wrestlers got engaged in April 2017 at Wrestlemania 33 and have since been slowly revealing their wedding plans over the course of the year. But on Sunday, April 15th, the two shared news of their split via a brief statement to UsMagazine.com, and Bella also posted the statement to her Instagram page.
"While this decision was a difficult one, we continue to have a great deal of love and respect for one another," they said. "We ask that you respect our privacy during this time in our lives."
Later in the day, Cena seemingly addressed the news on Instagram by sharing a meme from The Simpsons that read "WORST DAY EVER!"
He also posted an iconic Walt Whitman quote earlier in the day, which seemed to addressed the breakup.
As sad as we are to see them go their separate ways, we sincerely hope that Cena and Bella find the happiness they both deserve.