Why I bought my wedding dress online instead of saying "yes" to the dress the traditional way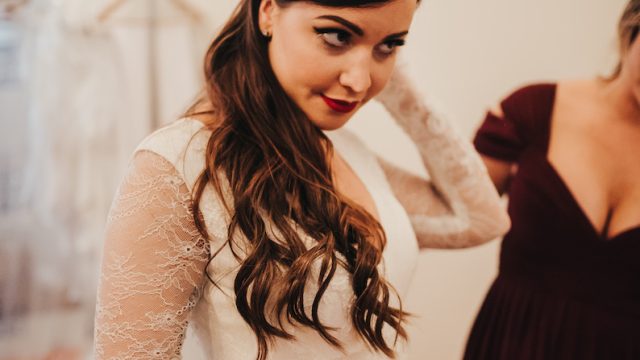 When I got engaged on New Year's Eve of 2016, I had never seriously thought about what my wedding might look like. Okay, that's a lie: I had imagined the looks on my elderly relatives' faces when they discovered the reception was catered by Domino's. But once the ring was actually on my finger, semi-facetious dreams of delivery pizza fell by the wayside and things quickly got real.
My now-husband and I had a handful of discussions about marriage before he popped the question, but those conversations had never inspired me to create a Pinterest board of dresses, rings, or half-updo hairstyles I liked, "just in case." Thus, once it was time to get down to planning (after we deemed the first two weeks post-engagement as a blissful, planning-free zone), I already felt behind.
At that point, the extent of my wedding knowledge had been gleaned only from my involvement in a handful of friends' and family members' weddings, a short stint as an editor at a wedding magazine, and, of course, hours spent watching TLC's Say Yes to the Dress.
I hadn't realized it, but that show had become a sort of cautionary tale for me. When I thought about my wedding, I knew I didn't want to spend an inordinate amount of money on my dress, I didn't want to make a big show out of the shopping trip, and I didn't want to feel pressured by other people's opinions.
A few years back, a friend of mine had fallen prey to precisely that scenario. She went dress shopping with her bridesmaids, got caught up in all the oohs and aahs, and ended up leaving with a dress that, weeks later, she realized she didn't want to wear down the aisle. She resold the dress online at a loss and purchased a new one online that she loved. I wanted to avoid that experience.
So the first step I took to turn my dream wedding day into a reality?
I decided to buck tradition and bought my wedding dress online — without consulting a single soul.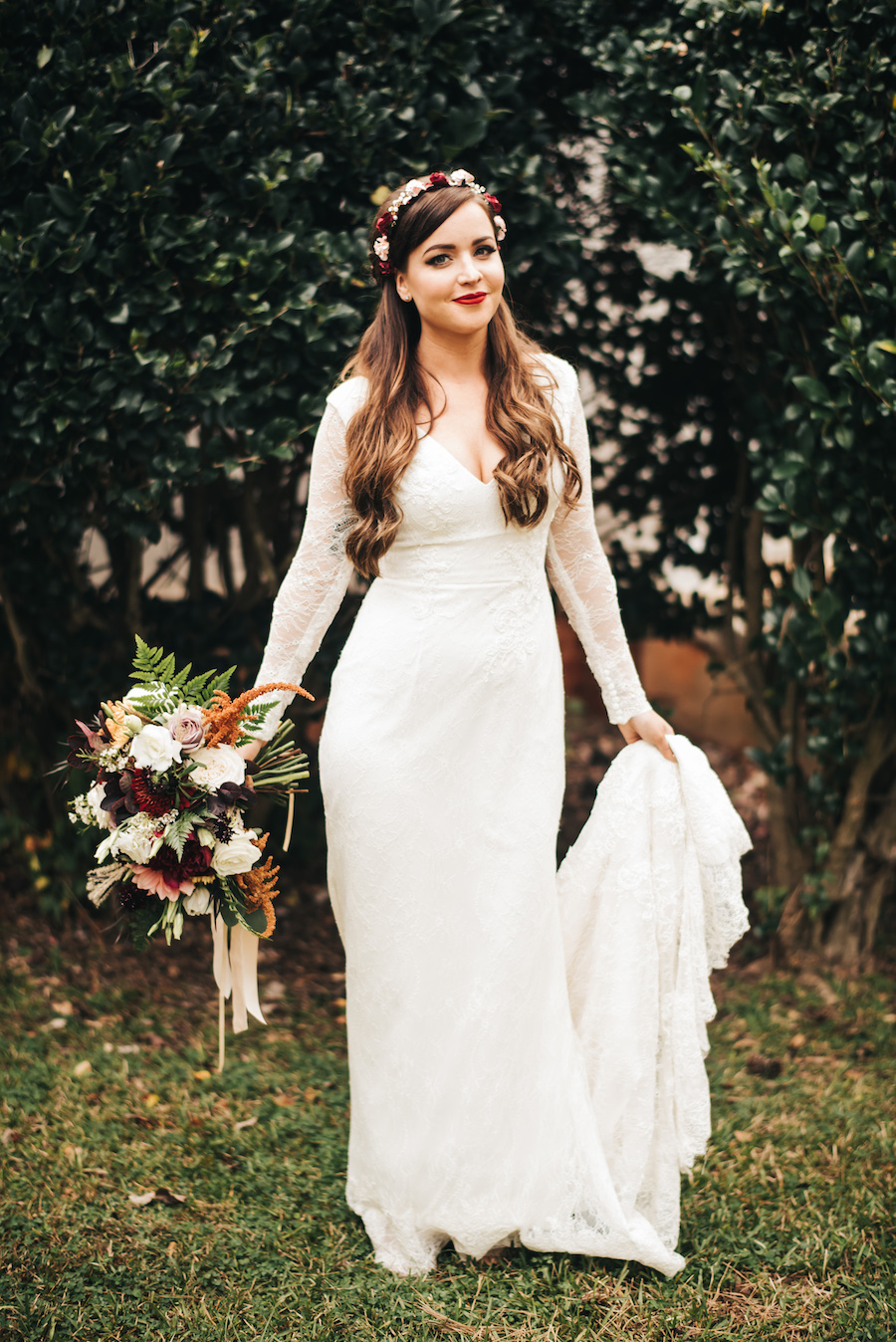 I found a reputable site that sold pre-worn wedding dresses and clicked around. I had a vague idea of what I wanted: sleeves (not poofy) and ideally some lace. I selected my size, a few descriptive words, and my approximate budget, and the search results produced exactly four dresses.
One was a little hourglass-shaped Vera Wang number with long, lacy sleeves and small clusters of pearlescent beads sewn throughout. The seller had bought it from a bridal boutique for her elopement the prior winter. She was asking for less than half of what she'd originally paid. The style was different from the wedding dresses I'd seen in storefronts, but it felt classic, like Old Hollywood with a modern twist. I couldn't pass it up.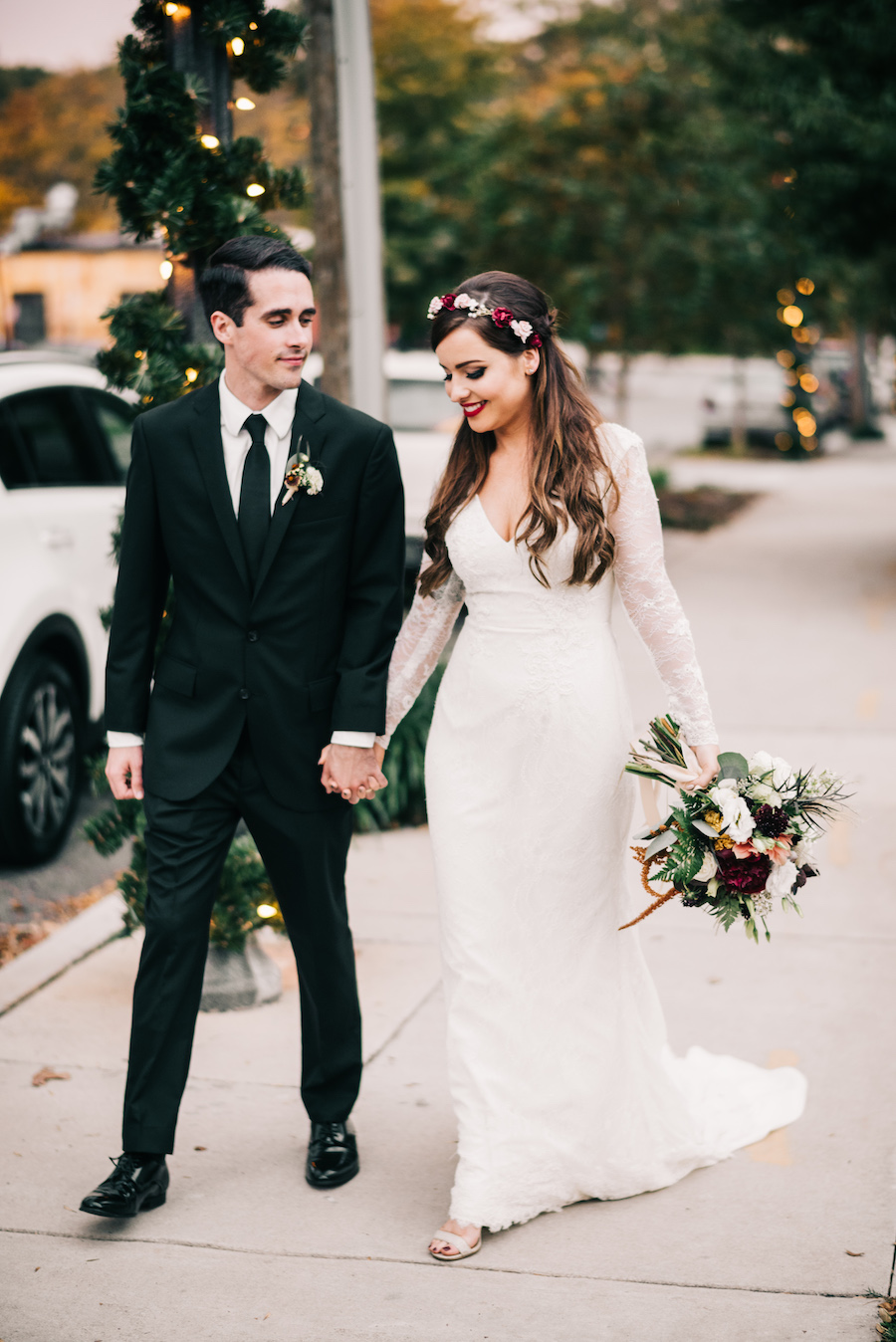 I messaged the seller, and then I called my mom. I knew she'd be happy that I found a good deal (moms love a good deal), but I was afraid she'd also be disappointed. I didn't want her to feel like I'd robbed her of a seminal mother-daughter moment — like the ones I'd seen so many times on Say Yes to the Dress. You know how those scenes go: The bride-to-be emerges from the dressing room in a gown that she claims "might be the one," she steps up on the podium in front of a mirrored triptych, and even the most reserved of mothers can't help but shed a few tears.
As an introvert who tends to avoid public displays of affection and basically any all-eyes-on-me scenario, I had no qualms about skipping this part of the traditional wedding process.
To my relief, my mom took it in stride (much more so than when I mentioned wanting black invitations), and I was able to arrange a similar bonding moment when she joined me for my last dress fitting at my seamstress's elegant studio.
One of the biggest benefits of buying an affordable pre-owned wedding dress was that it gave me more financial wiggle room to invest in the things that really did mean a lot to me — like getting a top-notch photographer and videographer and using local women-owned businesses for the catering and bouquets.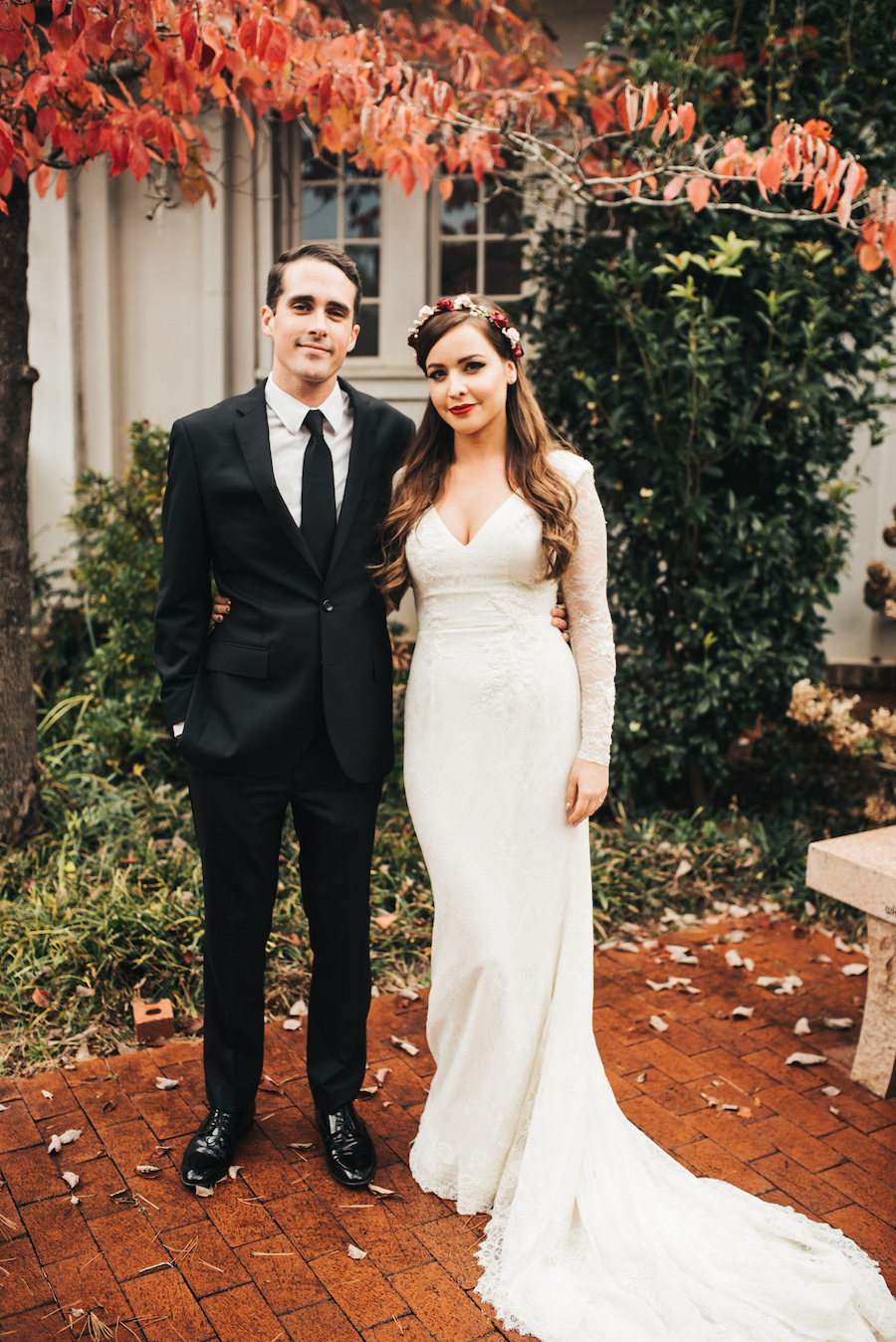 It's easy to get caught up in the whirlwind of planning and feel like every detail is important, from the color of the RSVP envelopes to the length of the sparklers for your exit. But the truth is that your wedding day should be exactly what you want and, more importantly, nothing that you don't want. You don't have to get married in a church. You don't have to toss your bouquet (I kept mine!). You don't have to have a father-daughter dance. And you don't have to spend thousands on a couture gown.
It's your day and it's about your love — wear whatever the hell you want.