Why everyone is talking Naomi Campbell's lips at the VMAs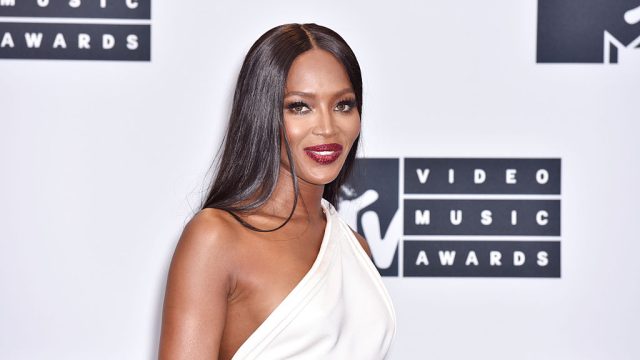 Naomi Campbell dazzled the red carpet last night, and it wasn't just her white dress that was all kinds of Olivia Pope.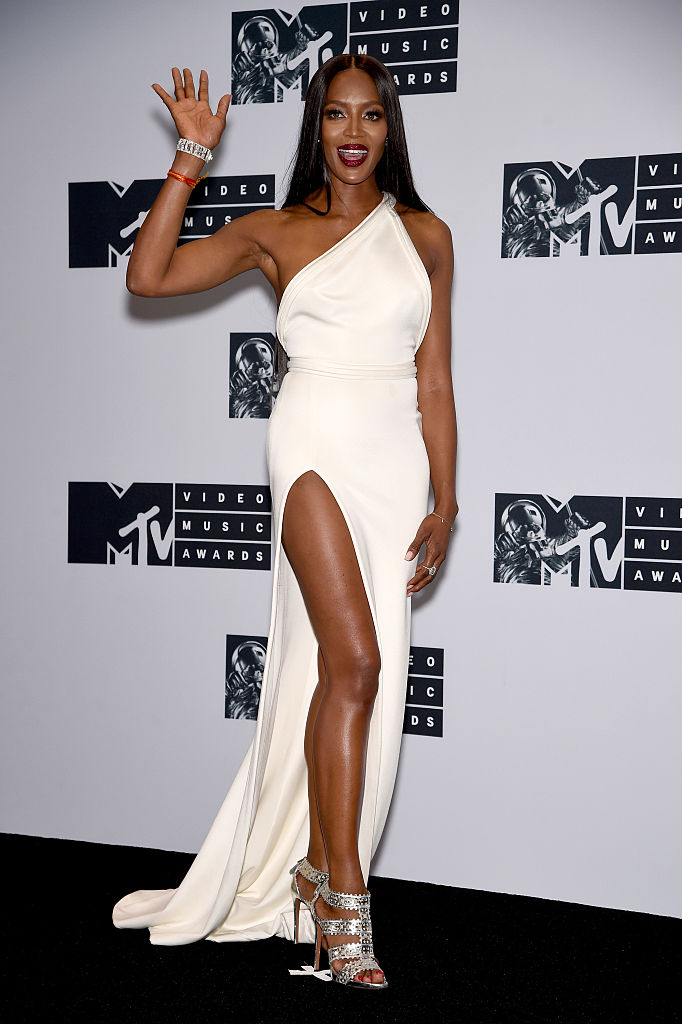 Her lips were covered in a mantle of mesmerizing red glitter! And the people of the interwebz lost their chill over it (and we did too, TBH).
https://twitter.com/udfredirect/status/770270130668384256
false
We know that glitter lips have been on trend for the better part of 2016, but we've never seen such flawless execution. Maybe that's because before now, this look was achieved by mixing glitter into lip gloss (always lackluster), or fastidiously applying loose craft glitter with a tiny brush, hoping that most of it gets on your face. For months after, you'd find glitter in the darkest corners of your house, a mere memory of the time you attempted to bedazzle lips in vain.
Until last night.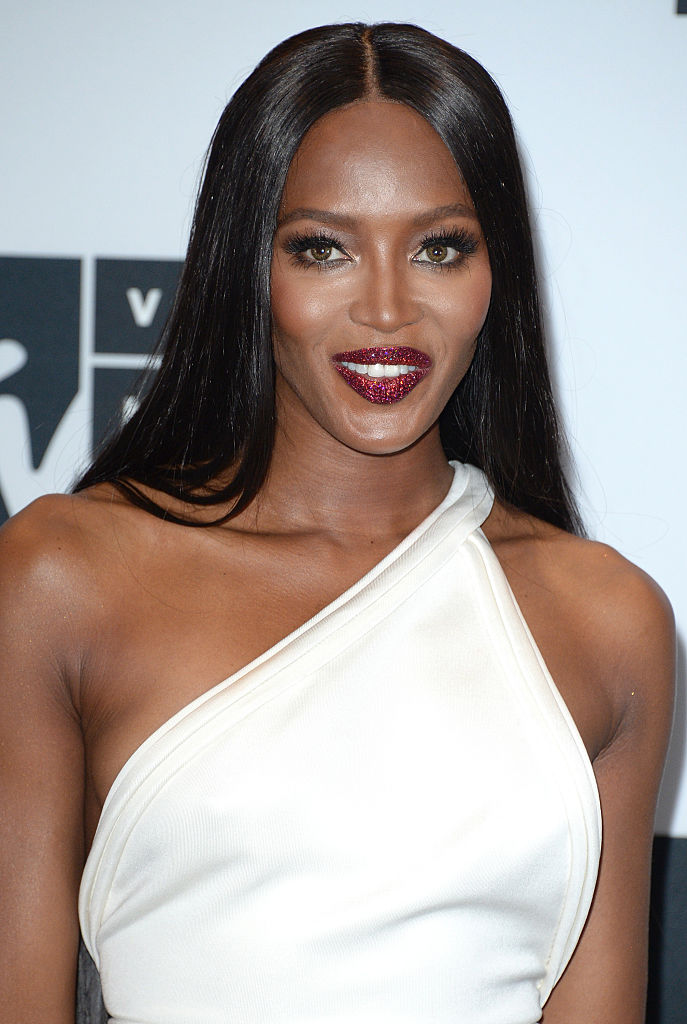 Naomi debuted legendary makeup artist, Pat McGrath's, yet-to-be-released lip kit, also known as Lust 004.
The look is achieved by applying a lipstick, a gloss and glitter.
First a base layer matte lipstick. What is the shade, you ask? If you guessed that it's called "red," you're way off. It's obviously Vermillion Venom.
Then, glide on a swipe of the kit's Clear Vinyl Gloss.
Finally, press on the Microfine Glitter to add alllll the drama.
Unfortunately, you will have to wait until tomorrow to buy the kit, which will be available at Sephora for $60. Previous Pat McGrath launches have gone faster than you can say "glitter me," so be warned, and refresh that browser, girl!