Why did Kim Kardashian use a surrogate?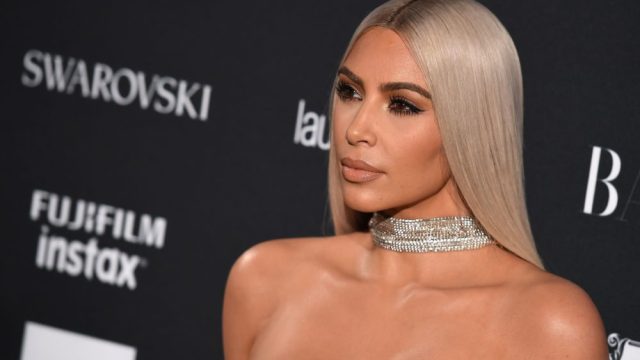 It's official! Kim Kardashian and Kanye West's surrogate has given birth, meaning that Kim and Kanye are officially parents to three. And while Kim's journey to motherhood hasn't been easy, she's been open about her pregnancy struggles — as well as her decision to use a surrogate — every step of the way.
So why did Kim explore surrogacy when she and husband Kanye West decided they wanted to try for another baby? It turns out that Kim's first two pregnancies came with lots of complications, and her medical team advised her that trying to carry a third baby could come with potentially life-threatening risks.
In a post on her website during her second pregnancy, Kim explained in her own words the struggles she experienced in both pregnancies with North and Saint, writing, "Last pregnancy, I had a condition called preeclampsia, which is a serious condition you can get during pregnancy; often, the only way to get rid of it is to deliver early to protect yourself and the baby." Preeclampsia is extremely rare, and Kim explained, "It causes your body and face to swell, and that was very uncomfortable for me."
Kim revealed she had "early-onset preeclampsia," which forced her to deliver North about six weeks early. She also revealed she experienced an additional complication during delivery called placenta accreta.
She wrote, "Right after delivery, the placenta usually then comes out. Mine did not. My placenta stayed attached inside my uterus, which is a condition called placenta accreta. This is a high-risk condition that happens when the placenta grows too deeply into the uterine wall."
According to the American Pregnancy Association, this condition occurs when the placenta attaches itself to the uterine wall instead of naturally shedding during childbirth.
It occurs in about one in every 2,500 pregnancies, and caused Kim to have two surgeries post-birth to fully remove the remaining placenta and to remove scar tissue, which was preventing her from getting pregnant a second time.
Though she did eventually have a second successful pregnancy and delivery, her doctors advised her that carrying a third baby on her own would be extremely dangerous.
We've watched Kim open up about the process of using a surrogate on Keeping Up with the Kardashians, admitting that "finding someone that you really trust really is so much more difficult of a situation than you could really imagine." She shared that the process took nearly an entire year, before sharing last fall that her surrogate was pregnant with a baby girl.
We admire Kim for being so candid about what is still all too often a taboo subject. We're sure her openness will help so many women and couples going through the same thing. We wish the Kardashian-West family nothing but love as they welcome baby number three.