6 reasons why Brie Larson's boyfriend, Alex Greenwald, looks familiar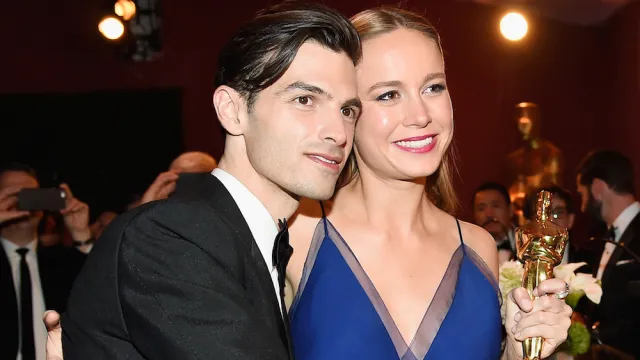 In Brie Larson's Oscars acceptance speech, she thanked her "real-life partner," Alex Greenwald. If you thought to yourself,  "Where have I seen that guy before?" you probably have! Here's where you may or may not have noticed the man Brie thanked once before for making her pasta.
In 1999, he modeled for Gap's iconic "Everybody In…" campaign in which he sang popular older songs with other models, such as a lesser-known Rashida Jones. Watch him sing Donovan's "Mellow Yellow" and keep an eye out for Rashida at the end.
He also sang Madonna's "Dress You Up in My Love."
And "Just Can't Get Enough" by Depeche Mode while modeling leather.
Alex also did some acting, playing a bully tormenting Jake Gyllenhaal alongside Seth Rogen in 2001's Donnie Darko.
If anything, Alex's voice will sound familiar–he was the lead singer of Phantom Planet, famous for their song "California, which also became the theme song to The O.C. (Jason Schwartzman was their drummer for awhile, too.)
Over the years, he's been more involved in the music scene than acting, collaborating with Mark Ronson and playing in different bands since Phantom Planet. His newest band is called Phases, which is performing at this year's Coachella Music Festival. Here he is getting a makeover from his Phases bandmate, Z Berg.