A whole heap of celebs including Beyoncé and Julia Roberts have signed an important letter about gender equality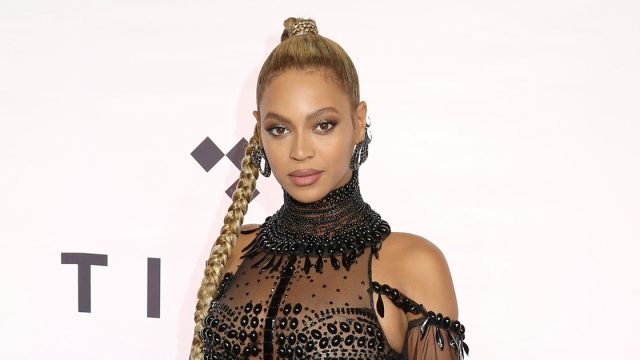 A whole heap of celebrities, including Julia Roberts, Madonna, and Beyoncé, have signed an open letter advocating for gender equality, and SO. MUCH. YES.
Yesterday (March 8th) saw people all over the world celebrate International Women's Day, with celebrities and people on the internet sharing tributes and lovely messages, such as Britney Spears who heaped praise upon the likes of Madonna and Beyoncé. What's more, many women partook in "A Day Without A Woman," a strike day for women aimed at proving how integral females are to the fabric of society.
On top of that, a whole heap of famous faces have signed an open letter advocating for gender equality!
The letter — which also includes co-signs from Julia Roberts, Madonna, Dakota Johnson, Jada Pinkett Smith, John Legend, Hari Nef, and Freida Pinto — was published by Chime for Change, an organization co-founded by Beyoncé, Salma Hayek, and Gucci, alongside Global Citizen, that aims "to raise funds and awareness for girls' and women's empowerment."
"All over the world, women are on the frontlines fighting for our future," the letter reads. "Yet millions of girls and women are still denied basic equal rights. And recent policies and appointments in the United States jeopardize its position as a global leader and positive role model on human rights."
Continuing, the letter goes on to say that "fighting for gender equality is the emergency and the opportunity of our time."
"We believe that connection empowers us," it reads. "That every voice matters. That each one of us is needed to achieve change. We believe we can do extraordinary things when we come together."
Read the full letter here (or below). false
We couldn't agree more with these sentiments, and will keep on fighting for equality for all.