Whoa, this website ruthlessly sends "Game of Thrones" spoilers to your enemies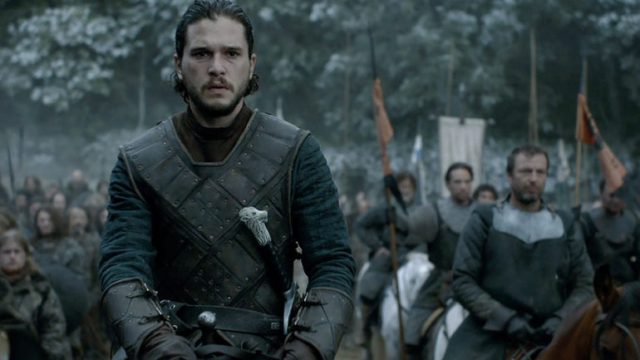 We all hate spoilers — especially Game of Thrones spoilers, because it's basically the most intense show out there right now and we NEVER know what the writers are doing. No one is safe, and at any given moment, the game, so to speak, could change. However, spoilers can be useful sometimes, and only for one reason — revenge. That's why Spoiled, a new website that is aiming to ruin relationships and viewing experiences, has just launched.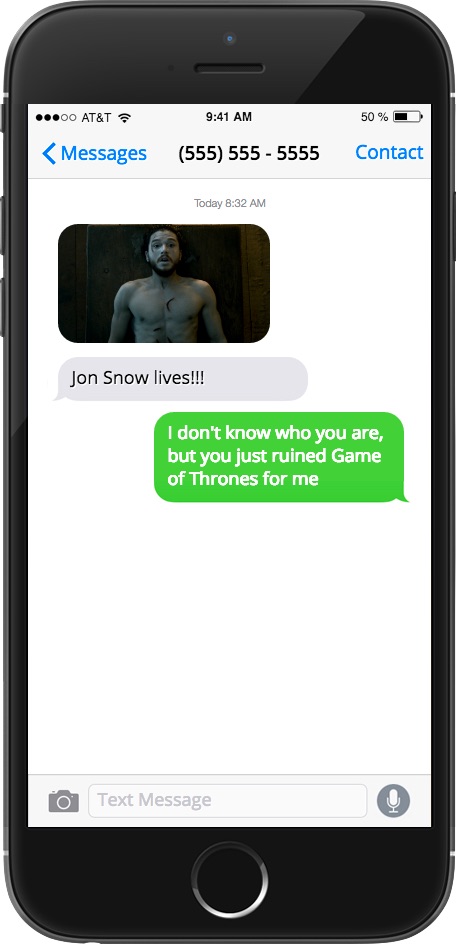 The site says this about their service:
AMAZING. Personally, we can't think of anyone we'd do it to, but you never know – it's good to know the option exists, should any of our GoT-loving besties or dates scorn us. This is a pretty simple (and harmless, depending on who you talk to…) option.
It's possible they got the idea from this viral Reddit thread a few months ago, in which Redditor Khaleesiscorned described a very similar scenario. Imagine what his ex could've done with a service like this…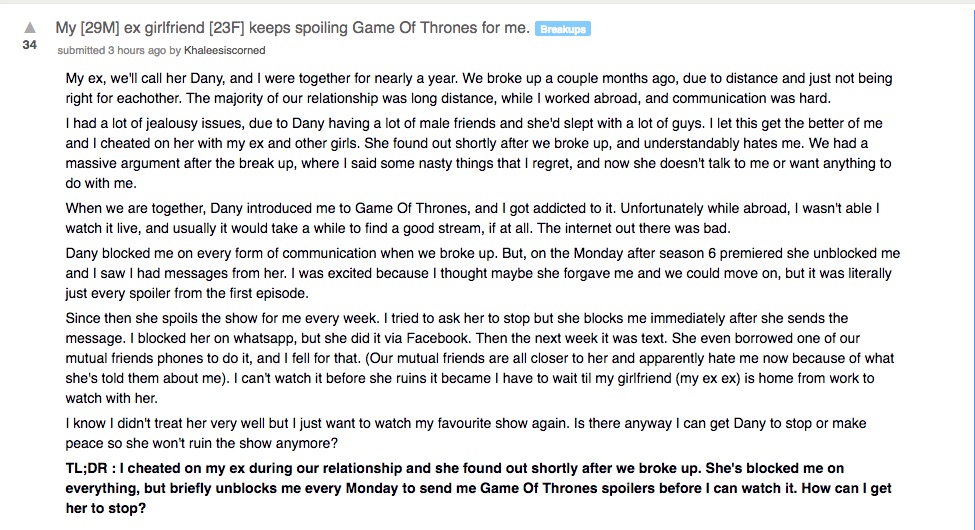 There's only one episode left in this season, but it's the finale — so spoilers will be especially unappreciated. We'll see if it takes off, and if it does, next season, you might wanna turn your phones on airplane or do not disturb mode each Monday if you haven't had a chance to watch and haven't been kind to another fan. Just sayin'.