Whoa: This black dress had a 1,400-person wait list, but not anymore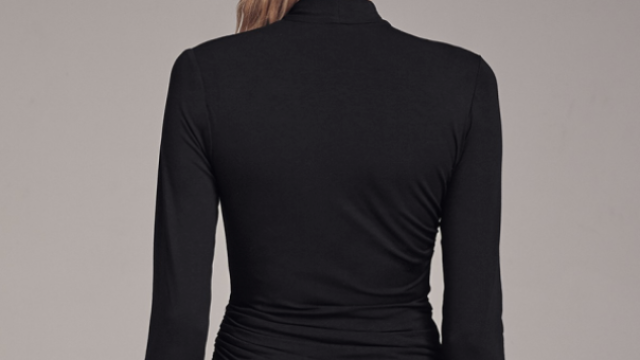 A little black dress is an essential part of a wardrobe — classic and classy. But one particular black dress has a 1,400-person wait list, according to Refinery29. Wait — what?! We love LBDs as much as the next gal, but what's so magical about this one?
MM.LaFleur excels at sleek-looking professional clothing and the brand's Casey dress is no exception. For $240 you can get this flattering dress with a wrap element in black, Deep Jungle (a dark green), or gray houndstooth. That is, if you're willing to go on their wait list since Refinery29 reported on Nov. 27 that the black dress was sold out for now.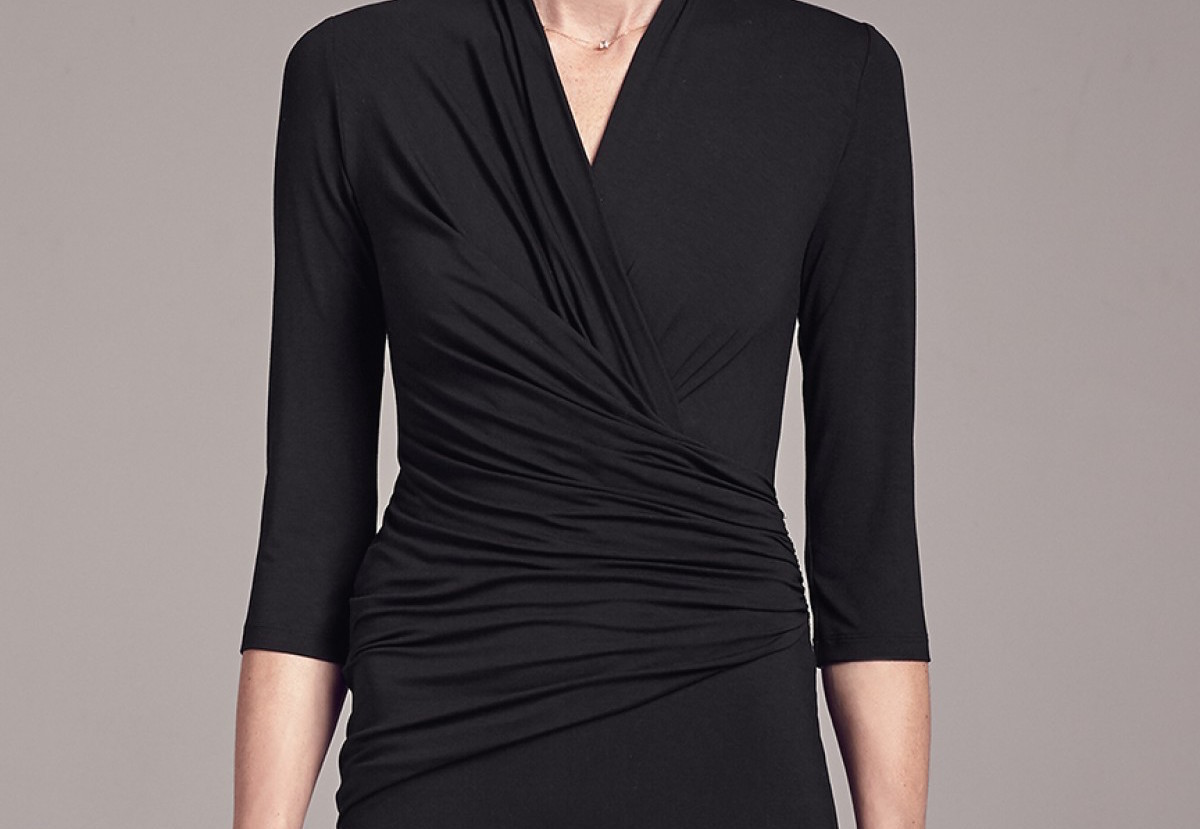 Yet, with a little research, we found out that it looks like you actually can add the black Casey dress to your cart despite the crazy wait list. That's because, according to MM.LaFleur's Twitter account, the LBD is back in stock. Hoorah!
However, if you wanted the dress in Deep Jungle or Houndstooth, you just may have to wait. For the Casey in Deep Jungle for all sizes and the Casey in Houndstooth for sizes XS and S, you have to request to be notified when the item is in stock again.
Last year, the Tory dress from MM.LaFleur had a 900-person wait list, so this isn't a new experience for the retailer. And while there's no denying the dresses are beautiful, there's actually another reason why the wait lists are so long.
When Refinery29 reported about the Tory dress being such a hot item in 2015, they spoke with the editor-in-chief at MM.LaFleur, Tory Hoen. She said that their first run of the Tory had been 75 dresses with a second run of 135. So with small production numbers and a gorgeous product, it's no surprise that the wait lists fill up quickly. (Also, we assume that Hoen was the inspiration for the popular dress since they share the same name.)
So if you're looking for a LBD this holiday season, the Casey just may be your go-to. But order now before they sell out again because who knows how long the wait list would be the second time around.