Whoa: This rainbow makeup tutorial has almost 2 million views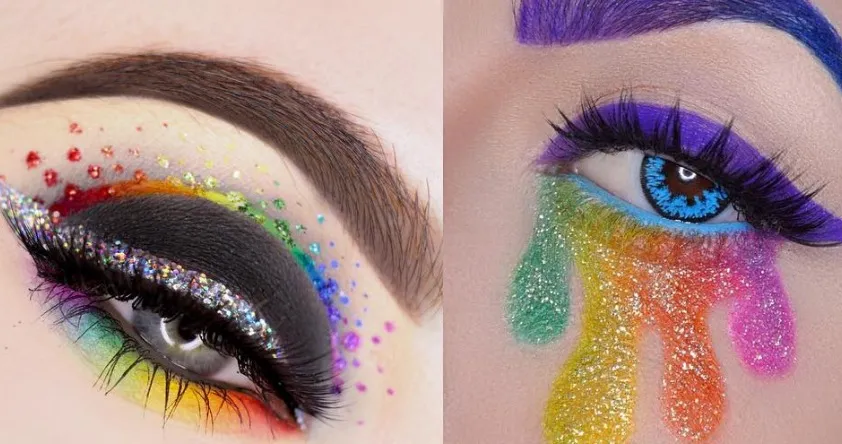 Rainbow hair is great and everything, but rainbow makeup is having a moment right now and we are so into it. From rainbow lashes to rainbow brows to rainbow highlighter, you can easily incorporate the ROYGBIV into any part of your makeup routine. We're not the only ones who think so either, since this awesome rainbow makeup tutorial by Instagram makeup artist Lucinda212 has millions of views.
Her look is definitely over the top, but in the best way possible. She created her look using scotch tape, a glue stick, and a ton of fun, brightly colored makeup products, including glitter, rhinestones, and brightly colored eyeshadows. She listed all the products she used in a Instagram post, which you can check out below.
The result is a stunning work of art that utilizes both color, negative space, and the popular cut crease technique. She created the look as part of a rainbow-themed collaboration with 3 other Instagram beauty gurus, all of whom created multicolored looks that are absolutely stunning.