Whoa: This new "smart tattoo" is next level cool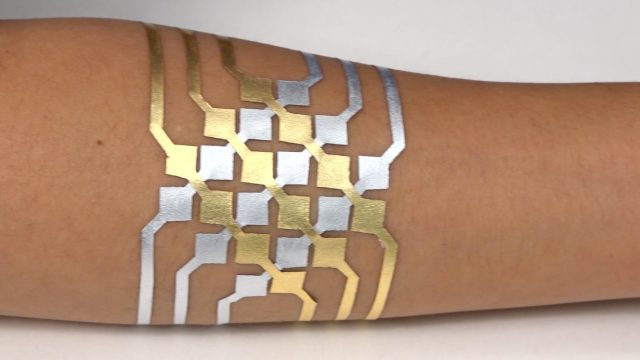 The phrase "wearable tech" can conjure up images of clunky (in both design and function) electronics strapped onto your clothes or your skin, but there are plenty of designers pushing and blurring the boundaries between surface cosmetics and technology integration. (Remember these acrylic nails that also doubled as a public transit pass?) And now, a team of MIT grad students have collaborated with Microsoft to bring us the first smart tattoos.
Designed specifically to mimic popular metallic flash tattoos, DuoSkin tattoos are built to interact in three different ways:
Input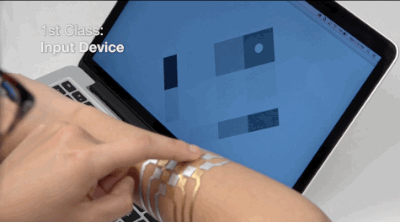 The DuoSkin tattoo can be linked to other software. Can you imagine how lit the music festival world is gonna be once they start linking these tattoos to production and performance software, like what Imogen Heap can do with her Mi.Mu gloves?
Output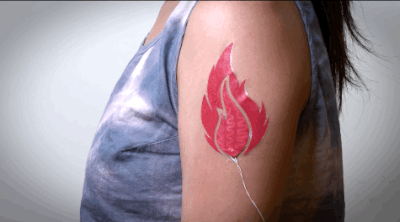 Sure, color-changing beauty products are old hat at this point, but we're pretty sure that won't matter when your tattoo changes shades or lights up in the middle of a house party.
Communication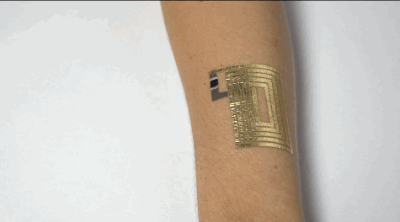 So basically, QR codes for your skin? We're intrigued; and it's way less invasive than other body hacks.
Learn more about DuoSkin on their website, or in the video below. The future is here, and it's fashion forward.
DuoSkin:Functional, stylish on-skin user interfaces from MIT Media Lab on Vimeo.