Whoa, Netflix is airing one new original comedy special every single week this year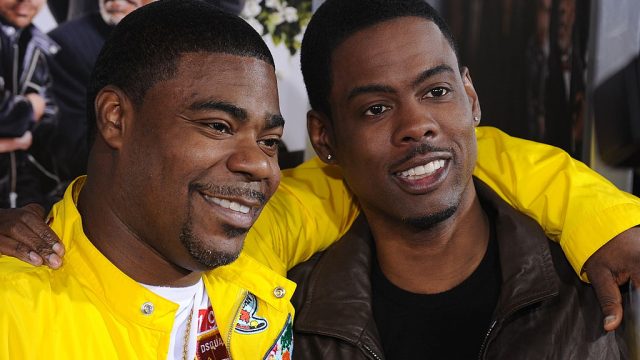 The world's problems can get soul crushing sometimes. Which is why it's a good thing that Netflix is releasing a new comedy special every week this year. Yes, every week there will be a new, full length, all original stand-up comedy special for your viewing pleasure. Most of them are from comedians you already love, too.
Davie Chappelle is getting two new specials, for example. Chris Rock is doing one, too, along with Amy Schumer and Jerry Seinfeld. That's only like 5, so we have to assume there are lots of other, possibly unknown or less popular names on their schedule, too. Excuse our excitement, but new TV is always a good thing.
This is all part of a move for Netflix to make more money, of course, but if producing comedy specials is cheaper than making more Gilmore Girls (OK, we could use some more Gilmore Girls, stat), so be it. We can all use a little pick me up, and it is sort of true: When things are bad, comedy is good. It has to balance out some way.
It's also good for artists. According to Variety, "top-tier" comedians used to tap out around $5 million for a special, but Netflix is paying them around $10 million to $20 million per special. And second-tier talent gets around $3-$10 million. New dramas cost them around $120 million each, so it's good for everyone (except dramatic actors, we guess).
Trevor Noah, and Louis C.K., and Aziz Ansari are also scheduled. They're also producing the first special from Tracy Morgan since his tragic car accident in 2014. Morgan's special, Staying Alive, is coming May 16th, but Chappelle's come later this month.
The two Chappelle specials this month aren't original: They come from the comedian's "personal vault."
One of them, The Age of Spin, was filmed at Los Angeles' Hollywood Palladium last March, and the other, Deep in the Heart of Texas, was done in April 2015 during Austin City Limits Live. Who knows what took him so long to release them, but we're definitely glad Netflix wanted to buy them, if only because we're running out of things to binge already this winter.