Who were the Golden State Killer's victims? He targeted dozens of women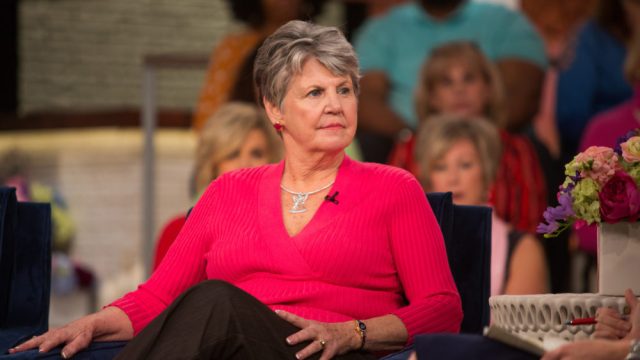 After decades of searching, on April 25th, police in Sacramento arrested a suspect, Joseph James DeAngelo, in the notorious Golden State Killer case. The story of the serial killer has been the center of attention for the past two months after a book by Patton Oswalt's late wife, Michelle McNamara, was posthumously released. In light of DeAngelo's arrest, here's what you need to know about the Golden State Killer's victims.
The Golden State Killer — sometimes called the East Area Rapist or Original Night Stalker — is believed to have murdered 12 people, raped 45, and robbed more than 120 homes from Sacramento to Orange County between 1976 and 1986. Many of his victims were women, whether they were home alone or with their husbands. The suspect often tied up his victims and then raped the women before killing them.
Two of the Golden State Killer's victims were Brian and Katie Maggiore, who were attacked while they were walking their dog one night in 1978. According to the Pasadena Star News, the Maggiores were the Golden State Killer's last victims within the Sacramento area. The killer's next victims were Robert Offerman and Debra Manning in Santa Barbara in 1979. The criminal then murdered Lyman Smith, an aspiring judge, and his wife Charlene. Other victims included Manuela Whitthuhn, killed in Irvine in 1981. Five years later in 1986, Janelle Cruz was bludgeoned to death at her parents' Irvine home, becoming the serial killer's last known victim.
https://www.youtube.com/watch?v=bErC-Sfz8Jk?feature=oembed
But those murdered by the killer aren't the only victims, and many of the women who were assaulted by the criminal are still alive today. Jane Carson-Sandler was the fifth woman to be raped by the Golden State Killer. Carson-Sandler, who was sexually assaulted by the suspect at her then-home in Citrus Heights in 1976, has been active in the search for her rapist ever since. In March, she even made an appearance on Today. After DeAngelo's arrest, Carson-Sandler told South Carolina newspaper the Island Packet that when she heard the news, she was "overwhelmed with joy."
https://www.youtube.com/watch?v=RwqYIhJ0kVY?feature=oembed
While DeAngelo has yet to be convicted of these crimes, his arrest is a huge step forward in a case that was previously unsolved. We hope that, after all these years, this criminal will be brought to justice, and the Golden State Killer's victims will finally be able to find peace.