Who we think should win the Golden Globes tonight
Awards season is HERE, the Golden Globes are TONIGHT, here's who/what we're rooting for:
Best Picture – Drama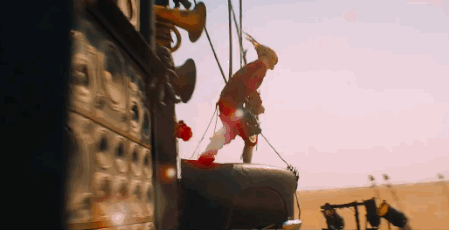 Mad Max: Fury Road– Lilian Min, Associate Editor
Beyond the obvious love for the masterfully-named and portrayed IMPERATOR FURIOSA, the film as a whole thrums with care and, unusually so for the hyper-saturated post-apocalyptic/world in danger action genre, has real stakes for the characters. Nothing else looked, sounded, or felt like it all year.
Mad Max: Fury Road- Kit Steinkellner, Senior Writer
This is the weirdest, most wonderfully subversive blockbuster we've gotten from Hollywood I think ever? Yes, ever. A hundred-mile-a-minute movie that doesn't bother with info-dumps (or, honestly, even exposition) that tells the story of the matriarchy overthrowing a toxic patriarchy? F— yes forever.
Best Performance by an Actress in a Motion Picture – Drama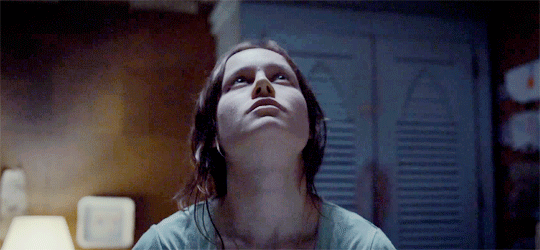 Brie Larson, Room– Lilian Min
While I'm peeved by the lack of POC in the acting categories this year (wait there are TWO POC out of 20 film acting nomination spots, did no one watch, like, Creed?!) (wait they nominated Sylvester Stallone, but not Michael B. Jordan???), Larson is one of the few actors who actually capital-D Deserves to be there. Room wouldn't have worked without her at times manic, at times eerily still, performance. She's come a long way from "She Said."
Brie Larson, Room- Christina Wolfgram, Video
I've never felt an audience stay as reverently quiet as when I saw Room … save for an older man in front of me who flat out sobbed for five minutes in the middle. Brie deserves tons of tiny gold things, including a Golden Globe.
Saoirse Ronan, Brooklyn- Kit Steinkellner, Senior Writer
Before I get to the Saoirse-rhymes-with-inertia love, let me just say that I LOVED Brie in Room, I am Team Brie-On-Crackers for life, I spent all of 2013 griping about how Brie wasn't nominated for an Oscar for Short Term 12.
That said, I'm throwing my support to Saoirse for a few reasons:
1.) Brooklyn was my favorite major movie this year (tied with Mad Max, which is a weird tie, but whatever) and Saoirse was so f—ing enchanting in the role, being homesick has never been more beautiful.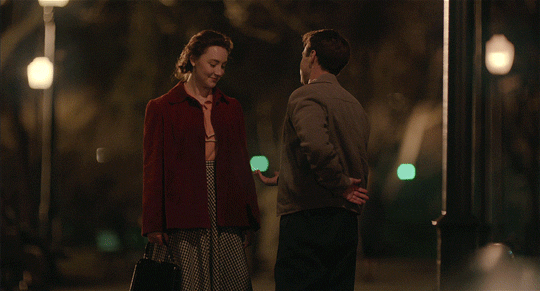 2.) Saoirse played a similar role  to Brie's "Ma" in Room in this year's Stockholm, Pennsylvania (and by similar, I mean "Girl dealing with all the PTSD after being kidnapped by a psycho").  Stockholm never went to theaters after its Sundance debut, ended up on Lifetime, and only has 30% on Rotten Tomatoes, but you know what? Sometimes everyone's wrong. Like now.  My point is, Saoirse really should get some extra credit for playing a sad homesick immigrant and a devastated kidnapping victim in the same year.
3.) I genuinely think she's going to win because I suspect lots of voters with Room screeners were freaked out by the premise and were too squeamish to watch. Meanwhile, everyone saw Brooklyn with their families over the holidays. Also, this is the foreign press voting here, and I think they would LOVE to give some sugar to this Irish baby.
Best Performance by an Actress in a Supporting Role in Any Motion Picture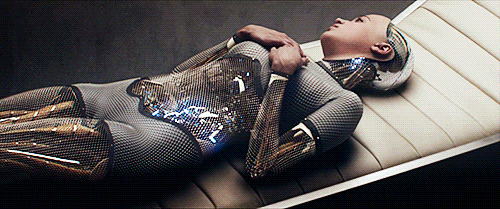 Alicia Vikander, Ex Machina- Kit Steinkellner
There really should have been a "Best Robot" category this year between Alicia Vikander and all the droids in Star Wars, but since there's not, am going to give Vikander my supporting vote for her eerie AF robot perf in Ex Machina. Count those blessings, Vikander, you could have been up against BB-8
Best Performance by an Actor in a Supporting Role in Any Motion Picture
Idris Elba, Beasts of No Nation– Kit Steinkellner
You had me at "Idris."
Best Television Series – Drama
Outlander- Lilian Min
I want Game of Thrones and its extremely dicey depictions of sexual violence to FALL. Long live Outlander and its so-good-I-cover-my-eyes-when-I-watch-them lady-centric sex scenes.
Best Television Series – Musical or Comedy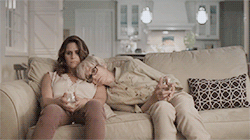 Transparent- Lilian Min
Still not sure how it's a comedy. Don't care. OITNB's past season was too shaky for me to hype it in good faith.
Transparent– Kit Steinkellner
Yeah, it won last year, and normally I'm in favor of spreading the love around, but you know what? It was the best season of TV of 2015/ever. So Transparent it is.
Best Performance by an Actor in a Limited Series or Motion Picture Made for Television
Idris Elba, Luther– Kit Steinkellner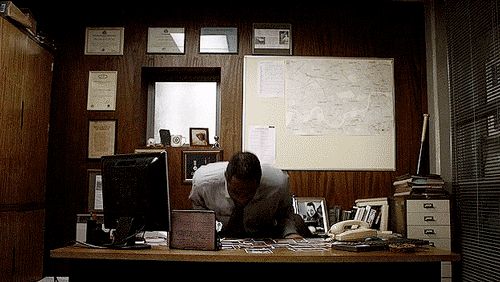 YOU WILL ALWAYS HAVE ME AT IDRIS.
Best Performance by an Actor In A Television Series – Drama
Jon Hamm, Mad Men– Lilian Min
Long live the Hamm.
Best Performance by an Actor in a Television Series – Musical or Comedy
Aziz Ansari, Master of None- Lilian Min
I love Jeffrey Tambor in Transparent, but he's part of a cast that, together, provides the meat of that show's story. Ansari carries much of the load of his show on him. (Though, it's trash that Noël Wells isn't similarly nominated.)
Best Performance by an Actress in a Television Series- Musical or Comedy
Rachel Bloom, Crazy Ex-Girlfriend- Christina Wolfgram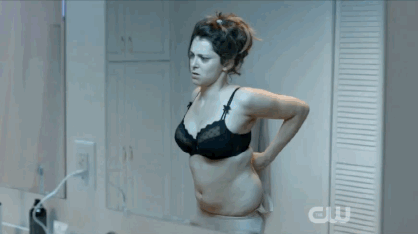 Not only has Rachel been hilarious and charming as Rebecca Bunch, she's writing her own material! Writing a mini musical only a weekly basis is no small feat but she's killin' it!
Best Performance by an Actor in a Supporting Role in a Series, Limited Series, or Motion Picture Made for Television
Alan Cumming, The Good Wife– Kit Steinkellner
Eli Gold is my Patronus
(Images via Village Roadshow Pictures, A24, Fox Searchlight, Amazon, BBC)