Who votes for the Oscars? We looked into it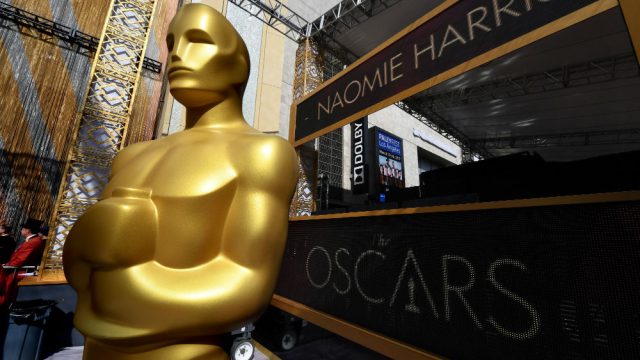 It might feel like awards season has come and gone, but the biggest show hasn't even happened yet! The 2018 Oscars will happen on Sunday, March 4th, and we'll get a chance to see which stars go home with one of the most coveted awards in Hollywood.
But who votes for the Oscars? Who actually makes up the "Academy"?
The Academy of Motion Picture Arts and Sciences has always been responsible for nominating and ultimately choosing winners. The Academy is made up of over 7,000 members across 17 branches of film. To get in, you have to work in film, whether as an actor, director, producer, or technician, among other roles. A candidate has to apply and be sponsored by two current members of the branch they want to join, and then a Board of Governors gives the final approval on new members.
Because the Academy has been heavily criticized about its lack of diversity, it's changed things up in the past few years. June 2017 marked the biggest class ever admitted, with 774 members from 57 different countries. Refinery29 says it was "the most diverse class in the Academy's history: women made up 39% of new members, 30% were people of color." It's worth noting that women still only make up 28% of total members and people of color only make up 8%. Clearly, we still have a long way to go.
As for the actual voting process, most Oscar nominations are determined by members of each branch. In other words, actors nominate actors, directors nominate directors, etc. Once nominations are released, members from all 17 branches can vote in all categories. This year, voting closes on February 27th.
We can only hope the Academy continues to increase in diversity and move towards more positive change. And we can't wait to watch the show on March 4th.