Everything to know about Princess Eugenie, the latest royal to get married
The United Kingdom is gearing up for another royal wedding. Princess Eugenie will say "I do" to her fiancé, Jack Brooksbank, in a televised ceremony tomorrow, October 12th. But all this royal wedding buzz may have some wondering: Who is Princess Eugenie, and how exactly does she relate to the royal family as a whole?
According to BBC News, Eugenie, 28, was born in 1990 to Prince Andrew (Prince Charles's younger brother) and Sarah Ferguson, the Duke and Duchess of York. Her full title is Princess Eugenie Victoria Helena of York. She's Queen Elizabeth's granddaughter and first cousin of Prince William and Prince Harry—and is eighth in line to the throne after her older sister, Princess Beatrice. Eugenie's parents divorced when she was 6 years old.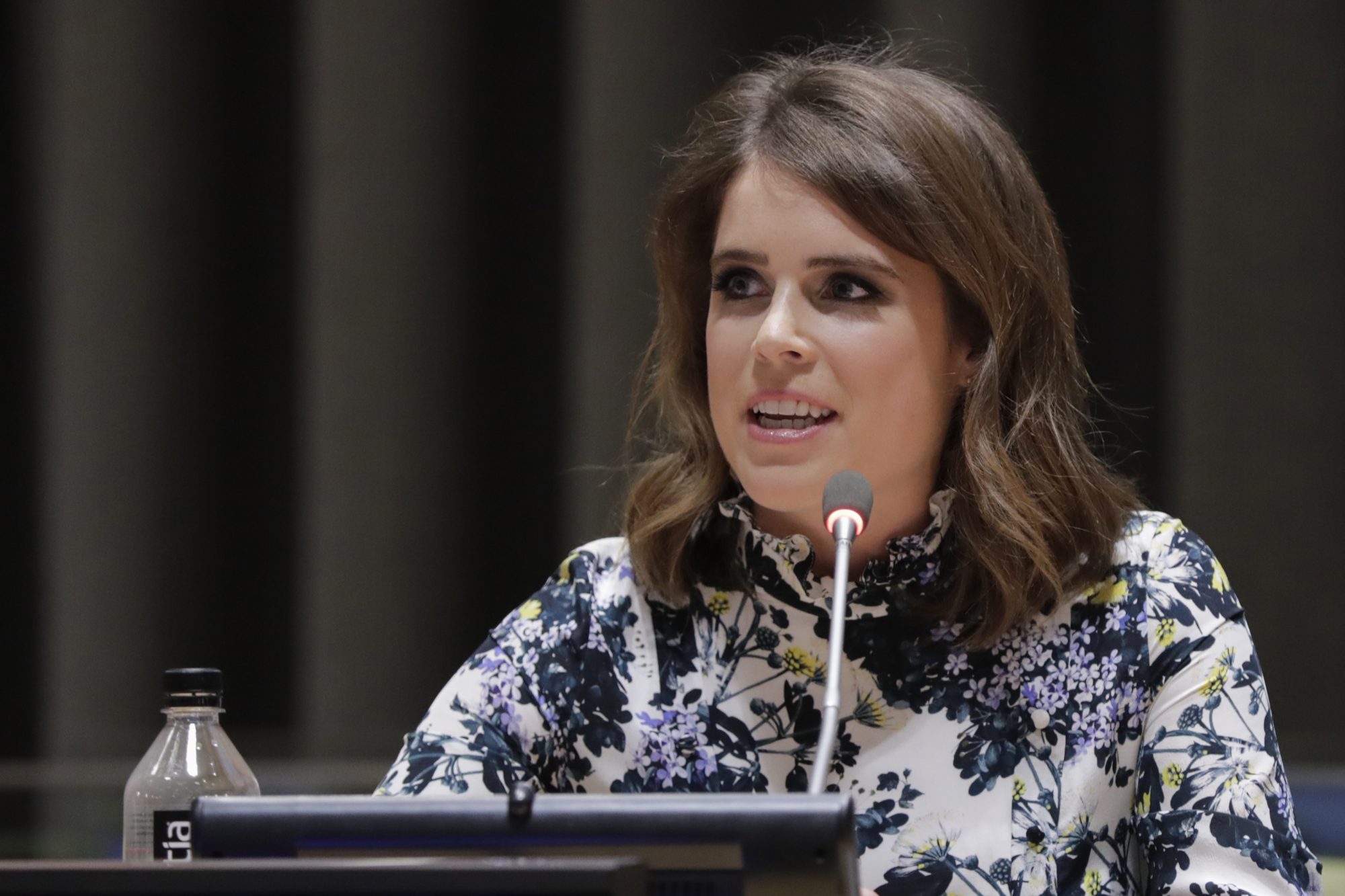 She may be royalty, but Eugenie still works a full-time job. The BBC reports that she is currently an associate director at Hauser & Wirth, a contemporary art gallery in London. Prior to entering the workforce, she earned a degree from Newcastle University, where she studied English, politics, and the history of art. In a 2016 Harper's Bazaar profile, Eugenie said that it had always been her dream to work in the art world.
"I've loved art since I was very little," she told the magazine. "I knew I definitely wouldn't be a painter, but I knew this was the industry for me. I love being able to share my passion for art with people."
Eugenie has known her fiancé, Brooksbank, for eight years. The Express reports that the couple met in 2010 during a ski trip in Switzerland. At the time, Eugenie was still attending university in Newcastle and Brooksbank was working in London, but the pair managed to maintain their relationship despite the distance.
In a funny twist of fate, Eugenie's dog and her soon-to-be husband have the same name, Jack. She joked about the shared name during her 2016 Harper's Bazaar interview, calling it a "total accident." Eugenie and her soon-to-be husband reside in a three-bedroom cottage on the Kensington Palace estate (making them neighbors with Will and Kate).
Now that we know a little more about Eugenie, we can't wait to see her tie the knot in the year's second major royal wedding. Congratulations to the happy couple.