Who is performing at the 2018 Super Bowl halftime show?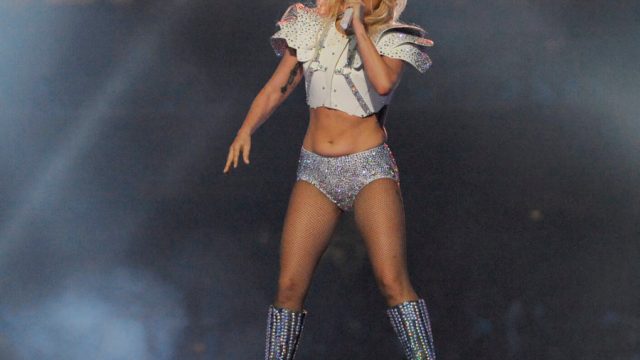 Super Bowl LII is set to kick off (pun intended) on Sunday, February 4th on NBC at 3:30 p.m. PT. The Philadelphia Eagles will square off against the New England Patriots at the U.S. Bank Stadium in Minneapolis, Minnesota. However, if you only show up to a Super Bowl party for the snacks and the halftime show (raises hand!), you're probably wondering: Who will be performing at the 2018 Super Bowl halftime show?
Justin Timberlake will headline the 2018 Super Bowl halftime for the third time.
The Filthy singer will be the first performer with three Super Bowl halftime shows under his belt. Timberlake's first Super Bowl halftime performance was in 2001 alongside his band NSYNC, Aerosmith, and Britney Spears. And in 2004, Timberlake performed alongside Janet Jackson, which involved the infamous nipple incident. (We're sorry you had to apologize for that, Janet! It was so not your fault.)
Timberlake will reportedly have about 13 minutes of performance time. The Can't Stop the Feeling singer has not yet announced whether he'll be sharing the stage with other artists. Timberlake's upcoming fifth studio album "Man of the Woods" is set to drop two days before his Super Bowl halftime performance on February 2nd.
Rumors have also been swirling about a possible NSYNC reunion at the halftime show. However, former bandmate Joey Fatone seemingly dispelled the rumors. Fatone told TMZ Sports:
"I'm here right now. If I was doing something, I'd be at rehearsals right now ... there's your proof."
Ugh, so that's a bye bye bye to a possible NSYNC reunion. The band famously reunited at the 2013 MTV Video Music Awards.
Lady Gaga headlined the 2017 Super Bowl halftime show, with Coldplay and Bruno Mars at the helm of the 2016 Super Bowl halftime show. Between these stellar acts, Timberlake definitely has some massive shoes to fill. But we have no doubt he will!
Tune into the 2018 Super Bowl and halftime show on February 4th on NBC.