Who is Karl Cook, Kaley Cuoco's new husband?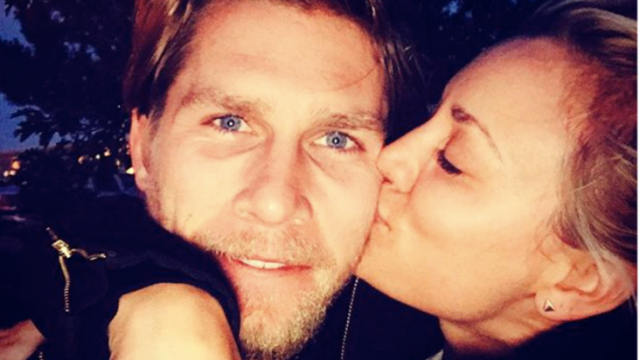 Congratulations to Kaley Cuoco on her marriage! But the big question for many is…who exactly is her new husband, Karl Cook? The pair got engaged in November 2017 after about two years of dating, and married on Saturday, June 30th (in what looked like a magical celebration).
Little is known about Cuoco's new hubby other than the fact that he's an equestrian. His Instagram bio links to a website called Pomponio Ranch Stallions, which breeds "world class show jumping horses." It definitely makes sense that the two hit it off — Cuoco is not only a huge animal lover, but she also competes in horse jumping competitions. You know, just a casual side hustle when she's not working as one of the highest paid actresses on TV.
https://www.instagram.com/p/BkrZcTuFq4J
"He's an amazing, amazing rider and jumper, amazing equestrian and a great human. We share our passion for horses and dogs and all that and it's been lovely, so I'm so happy," Cuoco revealed on The Talk last year via E! News.
https://www.instagram.com/p/BkrcB8uFjrM
According to TheNetWorth.com, Cook's net worth is around $350,000. However, his dad Scott Cook is a tech mogul and worth around two billion dollars (yes, billion!). Cook's family brought you the likes of TurboTax and Quickbooks. And because we know you were wondering, Cuoco's net worth is a casual $51 million.
It appears that Cook was once a champion horse jumper, taking the top prize at the SmartPak Grand Prix in 2015.
But the most important thing to know about Cook is that he and Cuoco seem deeply, madly in love.
Congratulations to the happy couple!