Who is Jwan Yosef, Ricky Martin's boyfriend and now fiance?!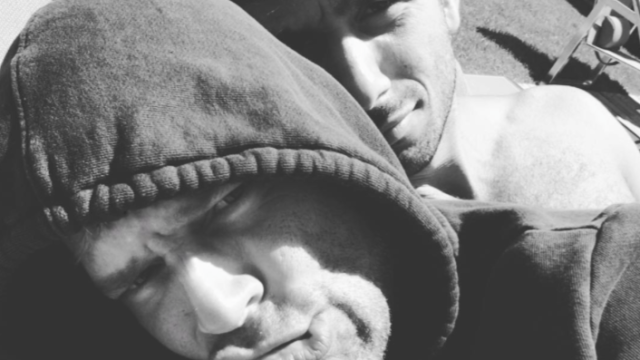 Wednesday was a big day for Ricky Martin, who announced his engagement to longtime boyfriend Jwan Yosef, but who is Yosef?
After revealing the fact that he is going to have a Las Vegas residency show, and that he recently proposed to Yosef, on The Ellen DeGeneres Show, Martin did share a few details about who his fiance is and why he loves him so much.
"He's a conceptual artist and I'm a collector," Martin told the show's host, Ellen DeGeneres. "I started looking for art and I saw his art and I went crazy because I really love what he does. Really original," he added.
"And then I contacted him," he said, before DeGeneres jokingly said, "And then you collected him."
So what else do we know about Martin's soon-to-be husband? Well, like Martin said, Yosef is an artist who is actually based in London.
These are some of the 32-year-old artist's works of art.
Very abstract indeed!
Despite being born in Syria and raised in Sweden, Yosef was totally with her, as was Martin when it came to the American presidential election.
https://www.instagram.com/p/BMYivr2g1l_
The two have been dating for more than a year, making their first public appearance back in April 2016 and ever since they went public they've shared pictures of their travels together, and they travel a lot.
Including a family trip to Kenya with Martin's two sons.
When Yosef isn't in London, he is usually spending time in Los Angeles with his boyfriend, working on his tan or working out, since they are both very fit.
Oh and did we mention, he is extremely good looking.
https://www.instagram.com/p/BKahfo7gdEr
In case you were wondering — we totally were so no blame game here — Martin's 8-year-old twins love Yosef as much as he does.
"They love each other. It's perfect, Ellen," the singer said during his interview. "It's been really special."
Congrats again to these two lovebirds!