Who is John Dowd, and why was he tweeting on behalf of Donald Trump?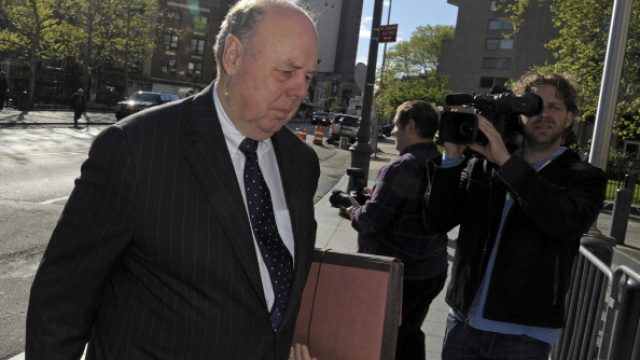 On December 2nd, one of President Donald Trump's tweets about Michael Flynn made headlines. But it was later revealed that Trump was not behind the tweet in question. John Dowd, Trump's lawyer, claimed responsibility for the problematic tweet.
Trump hired Dowd in July as part of the legal team representing him in special counsel Robert Mueller's investigation into Russian interference in the 2016 election. Dowd is a well-known white collar criminal defense lawyer in Washington. He has represented clients such as Senator John McCain and hedge fund founder Raj Rajaratnam. Dowd previously served in the Marine Corps and later belonged to a special crime unit in the Department of Justice.
The tweet that Dowd authored came as a response to former national security adviser Michael Flynn's confession that he lied to the FBI. The tweet, which was later cited as possible evidence that Trump is guilty of obstruction of justice, implied that Trump knew about Flynn's lies before firing him, although Trump had not said anything publicly about Flynn lying to the FBI.
Following reports from The Washington Post that Dowd had authored the tweet rather than Trump, Dowd confirmed this to CNN.
https://twitter.com/udfredirect/status/937007006526959618
Dowd also previously said that the tweet was a paraphrase of White House special counsel Ty Cobb's December 1st statement on Flynn's guilty plea. And Dowd rejected the idea that the tweet showed Trump knew that Flynn had lied to the FBI.
"At the time of the firing, no one including Justice had accused Flynn of lying," Dowd told CNN. "[Former acting attorney general Sally Yates] had reported he told the (agents) the same things he told VP. He was not accused of lying until last week."
After taking credit for Trump's tweet about Flynn, Dowd also courted controversy by telling Axios that an acting president can't obstruct justice. The statement Dowd made drew comparisons to claims made by President Richard Nixon shortly before his resignation.
"[The] president cannot obstruct justice because he is the chief law enforcement under [the Constitution's Article II] and has every right to express his view of any case," Dowd said.
Dowd claiming he wrote a tweet that could have gotten Trump in serious trouble seems a little convenient. But while some have speculated that Dowd was not the actual author, there's no solid evidence to support that claim. For now, we'll keep waiting for Mueller's investigation to unfold before we jump to any conclusions.