Here's what we know about Jamie Linden, the rumored father of Rachel McAdams' baby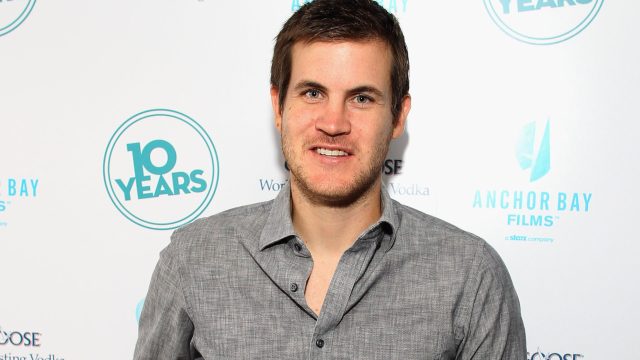 Back in February, news broke that Rachel McAdams was pregnant with her first child. The father is rumored to be her boyfriend Jamie Linden. The actress did not confirm the news personally (and still hasn't), but multiple sources spoke to E! News. At the time, we didn't know how far along she was. A few weeks, or maybe a few months? But now, sources are reporting that McAdams may have already given birth to her baby. And it's (maybe) a…boy!
Photos obtained by the Hollywood Pipeline show McAdams walking with Linden, who is carrying a newborn. The site reports that the couple went out to lunch, where they were heard praising the little one, calling him a "good sleeper" and a "good baby." Aww.
Not only has McAdams kept her rumored pregnancy very under wraps, but she's also kept her relationship with Linden very private as well. They were first spotted holding hands in the summer of 2016. Since there aren't many details (or even photos) of their relationship out there, you might be wondering: Who is Jamie Linden?
Linden is a screenwriter. He's written movies like We Are Marshall, Dear John, and 10 Years. (So yeah, he's probably pretty good friends with Channing Tatum. NBD.) His last film, 2016's Money Monster, starred George Clooney and Julia Roberts.
McAdams and Linden are basically Hollywood's underground "it" power couple.
Both McAdams and Linden have yet to confirm that she's given birth.
Or that she is, or ever was, pregnant. We absolutely respect their privacy and understand wanting to keep the news to themselves. But if they did welcome a baby boy, we're so happy for them!