What has Jaime King been in? Everything to know about the actress whose son was endangered in an attack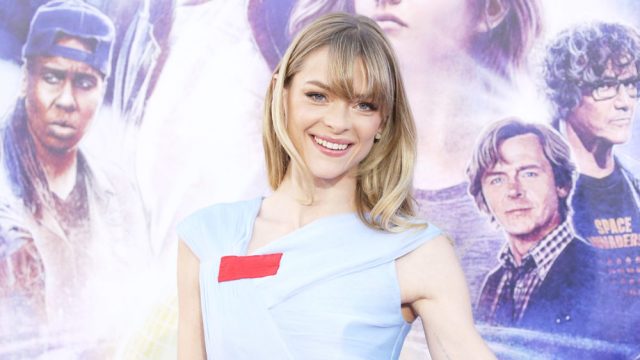 On Wednesday, April 4th, actress Jaime King's four-year-old son, James Knight, was involved in an attack when the car he was sitting in was vandalized. James was struck with shards of glass when the windshield was shattered after the suspect, later identified as Paul Francis Floyd, jumped onto the car. Floyd was arrested on child endangerment, misdemeanor battery, and two counts of felony vandalism charges.
If the name Jaime King rings a bell, that's because she's been involved in many projects you've probably seen. She got her start in Hollywood in 2001 when she played Kristina Jung in Blow and Nurse Betty Bayer in Pearl Harbor. King went on to star in Slackers as Angela Patton in 2002, and she later played Heather Vandergeld in 2004's White Chicks, Goldie in 2005's Sin City, and Sarah Palmer in 2009's My Bloody Valentine.
In 2005, King made the transition from film to television. She played Tanya in Kitchen Confidential, Palmer in The Class, and Vanessa in Gary Unmarried. But King may be best known for her role as Lemon Breeland in Hart of Dixie.
Currently, King has her hands in even more projects, including a role in the upcoming Ocean's 8 starring Sandra Bullock, Rihanna, and Anne Hathaway.
The 38-year-old actress, who is originally from Omaha, Nebraska, began a modeling career before ever gracing the screen. She appeared in fashion mags like Vogue and Harper's Bazaar in the late 1990s.
In 2005, while acting in Fanboys, King met and fell for the film'sdirector, Kyle Newman. The two were married in 2007 and in 2013 they welcomed their first child, James Knight. King later revealed she struggled with infertility for years before becoming pregnant with James. Luckily, King and Newman were able to become pregnant a second time. Their youngest son, Leo Thames, was born in 2015 (fun fact: Taylor Swift is Leo Thames' godmother).
And let us be the first to tell you that this family is abso-freaking-lutely adorable.
We're sending our love to King and her family while James recovers from the incident. Luckily, the suspect was caught before more damage was done.