Who is Clare Crawley, the new Bachelorette?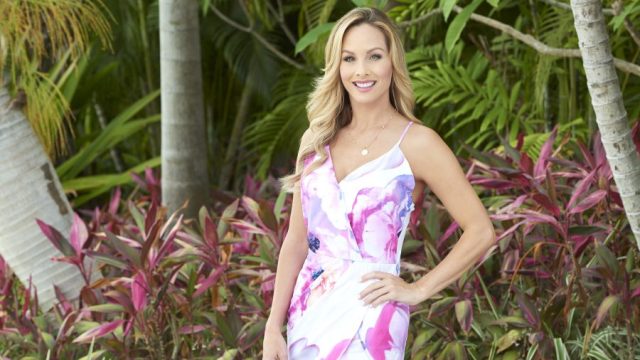 No matter who it is, every announcement of the new Bachelor or Bachelorette on ABC's hit show comes as a bit of a shock to its cult-following audience. Affectionately dubbed Bachelor Nation, die-hard fans of the show always hold strong opinions for who is selected for the coveted leading spot. Some love it, some hate it. But the latest announcement of the 2020 Bachelorette, Clare Crawley, had people talking about more than just the production's selection, but Crawley's age, too.
Who is Clare Crawley?
The 38-year-old hairstylist from Sacramento, California will be the series' oldest Bachelorette to take the lead spot. This comes after the most recent Bachelorette, Hannah Brown, was the youngest leading lady, starring on the dating show at age 25. Not only is she the oldest woman to lead the show, but she's also the oldest lead in the franchise, including The Bachelor.
How many times has Clare Crawley been on the Bachelor franchise?
Crawley is no stranger to the franchise, though. Fans first met her and her bubbly personality in 2014 when she competed on season 18 of The Bachelor, which featured professional soccer player Juan Pablo Galavis as the leading man. Crawley is remembered for being runnerup on the season, and more importantly, for passionately putting Juan Pablo (who is often regarded as one the franchise's worst bachelors) in his place after he dumped her.
"I thought I knew what kind of man you were, but with what you just made me go through, I would never want my children having a father like you, she said as she made her exit, stating that she had "lost respect for him.
It was a hugely empowering moment in the series.
Watch Clare Crawley leave Juan Pablo speechless in the below clip:
She then went on to appear on Bachelor in Paradise twice, never quite finding a lasting love connection, and later,  The Bachelor Winter Games during its one-season stint. There, she made a connection with Benoit Beauséjour-Savard, and while he proposed in the show's finale, the two split just two months later.
Now, Crawley plans to take both her age and experience and use them to her advantage.
"I feel like a lot of people put it out there as this negative thing," she said of her age on the exclusive Good Morning America reveal. "For me, it's just more years under my belt. More years learning and knowing what I want and what I won't settle for."
The Internet, of course, had mixed reactions, but many were championing the network's decision to choose an older Bachelorette.
Others were wondering if Crawley's age would entice the producers to select more age-appropriate contestants.
Reality Steve shed some light on the casting, saying on Twitter, As of right now, of the guys that I have, 4 of them have kids," he said. "And they are definitely going to be doing some late casting of more older guys this week after Monday's announcement. They've already told a couple of the 25-year-olds they're no longer cast bc of the age difference."
The season will start filming March 13th, but the date of the premiere of the 16th season of The Bachelorette has yet to be announced.