Who is Anthony Rapp, the actor accusing Kevin Spacey of underaged advances
If you're a Renthead or a Trekkie, you are likely familiar with Anthony Rapp's work. But if not, the 46-year-old actor may not have appeared on your radar until he came forward yesterday with allegations that Kevin Spacey made sexual advances toward him when he was 14 years old and Spacey was 26.
As an actor, Rapp has had a long career, spanning from Broadway to movies and TV. Here are six other essential facts you should know about the star of Rent and Star Trek: Discovery.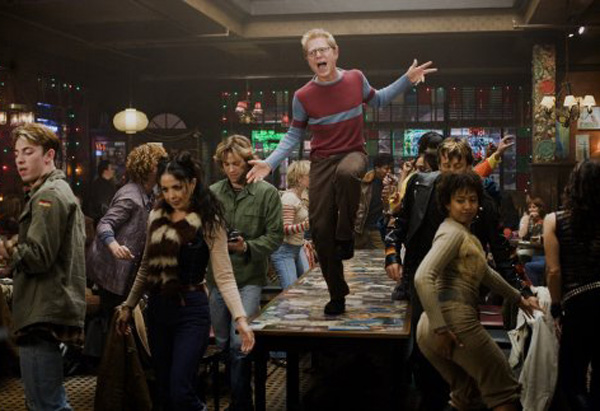 1He is a Broadway veteran
Rapp's Broadway career began with the short-lived 1981 musical The Little Prince and the Aviator. The show flopped after 2 weeks, but Rapp continued to work steadily as a actor, alternating between theatre and roles in film and TV.In 1996, Rapp found fame as one of the central characters in the hit Broadway musical Rent, and the acclaimed part led to starring roles in other Broadway musicals such as You're a Good Man, Charlie Brown and If/Then. He later reprised his role as Mark Cohen in the film version of Rent.
2He is openly queer
In an interview with Out, Rapp explained that while he is "primarily gay," he has had previous relationships with women, and therefore prefers to identify as queer.
3He made Star Trek history
In 2017, Rapp landed the role as the first openly gay character in the Star Trek franchise on the TV show Star Trek: Discovery
4He has recorded an album and written a memoir
Not content to limit himself to just acting, Rapp released a solo music album in 2000. He also wrote the best-selling 2006 memoir Without You, which he later turned into a one-man show.
5He keeps the details of his personal life private
Like many of us, Rapp seems to enjoy posting cute couples' selfies on Instagram. However, he has kept the identity of his male partner a secret by only referring to him as "my love" and the Instagram handle "teerakeni."
6Rapp first shared his Kevin Spacey story in 2001, but with Spacey's name redacted
Shockingly, Rapp first told his story in an interview with The Advocate in 2001. However, the magazine redacted Spacey's name. Rapp explained to People.com why he felt he needed to share his experience again now, writing in a statement: "I came forward with my story, standing on the shoulders of the many courageous women and men who have been speaking out, to shine a light and hopefully make a difference, as they have done for me."