You probably didn't notice this mysterious detail about Meghan Markle's procession at the royal wedding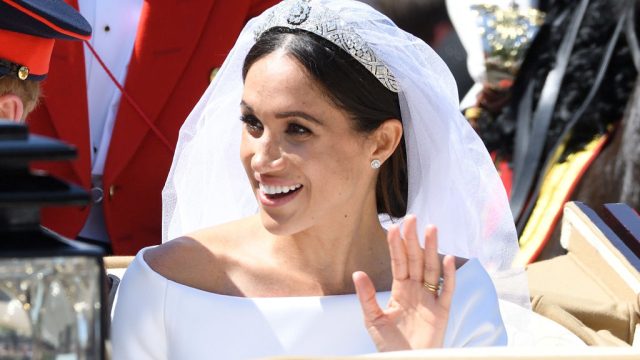 When Meghan Markle arrived to her May 19th wedding ceremony, she was the epitome of royal glamour in her long-sleeved Givenchy gown and enormous veil. But something was initially missing from Markle's bridal ensemble: her bouquet. A mysterious someone handed her the bouquet when she entered St George's Chapel. And now, sleuths are trying to determine who that mysterious someone was.
Internet Nancy Drews didn't have a lot to go on. The footage, taken from the top of St George's Chapel, shows a woman wearing a light-colored dress and matching hat stepping into the aisle for a brief moment to complete the royal bouquet hand-off. She then walks toward the back of the crowd before the shot changes.
Initially, everyone's mind went to Kate Middleton, Markle's now-sister-in-law. Middleton had arrived at the chapel with daughter (and royal bridesmaid) Princess Charlotte earlier in the morning. Similar to the woman in the footage, Middleton wore a light-colored dress that hit just above the knee and a matching cream hat.
But, as we're sure you remember, literally everyone and their mothers wore light-colored dresses and matching hats. It was a springtime royal wedding, after all.
So who was the mystery woman who handed Markle her wedding bouquet?
Watch the moment for yourself below. The bouquet hand-off happens at exactly the 2:27 mark.
https://www.youtube.com/watch?v=o3t_f2o3h_k?feature=oembed
Amateur detectives realized it wouldn't make much sense if Middleton was in charge of giving Markle her bouquet. Middleton was seated next to Camilla Parker Bowles at the head of the chapel, and would have had to sprint back to her seat after handing off the flowers (which were hand-picked by Prince Harry, swoon).
We're not saying Middleton couldn't have done that—we're sure she could easily run back into position. But from a logistical standpoint, we think it's safe to rule Middleton out.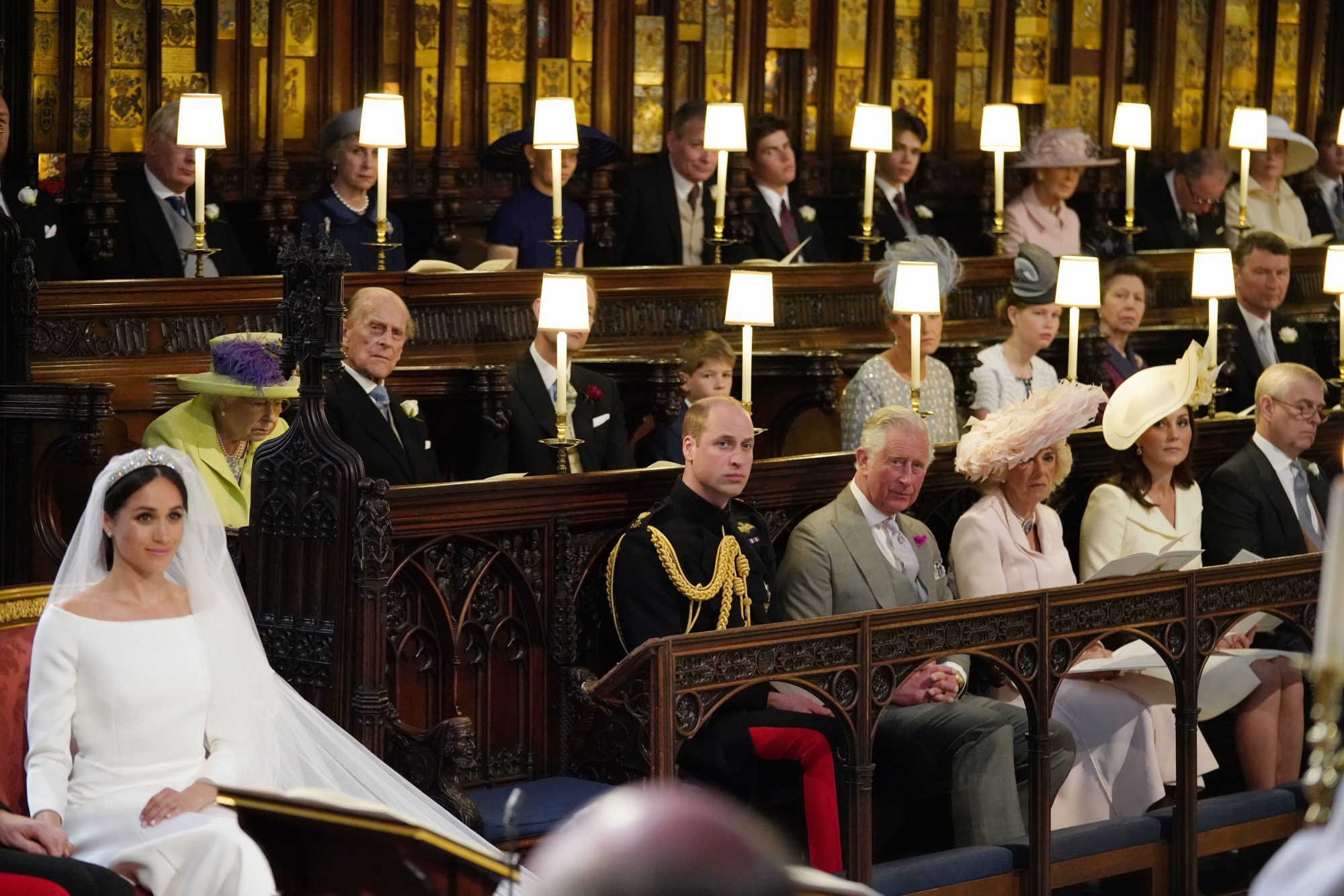 Where does that leave us?
Cosmopolitan speculates that Samantha Cohen, Queen Elizabeth II's former special advisor and Markle's "royal guidance counselor," was probably the one to hand off the bouquet. She was wearing a light, blush-colored dress and matching hat.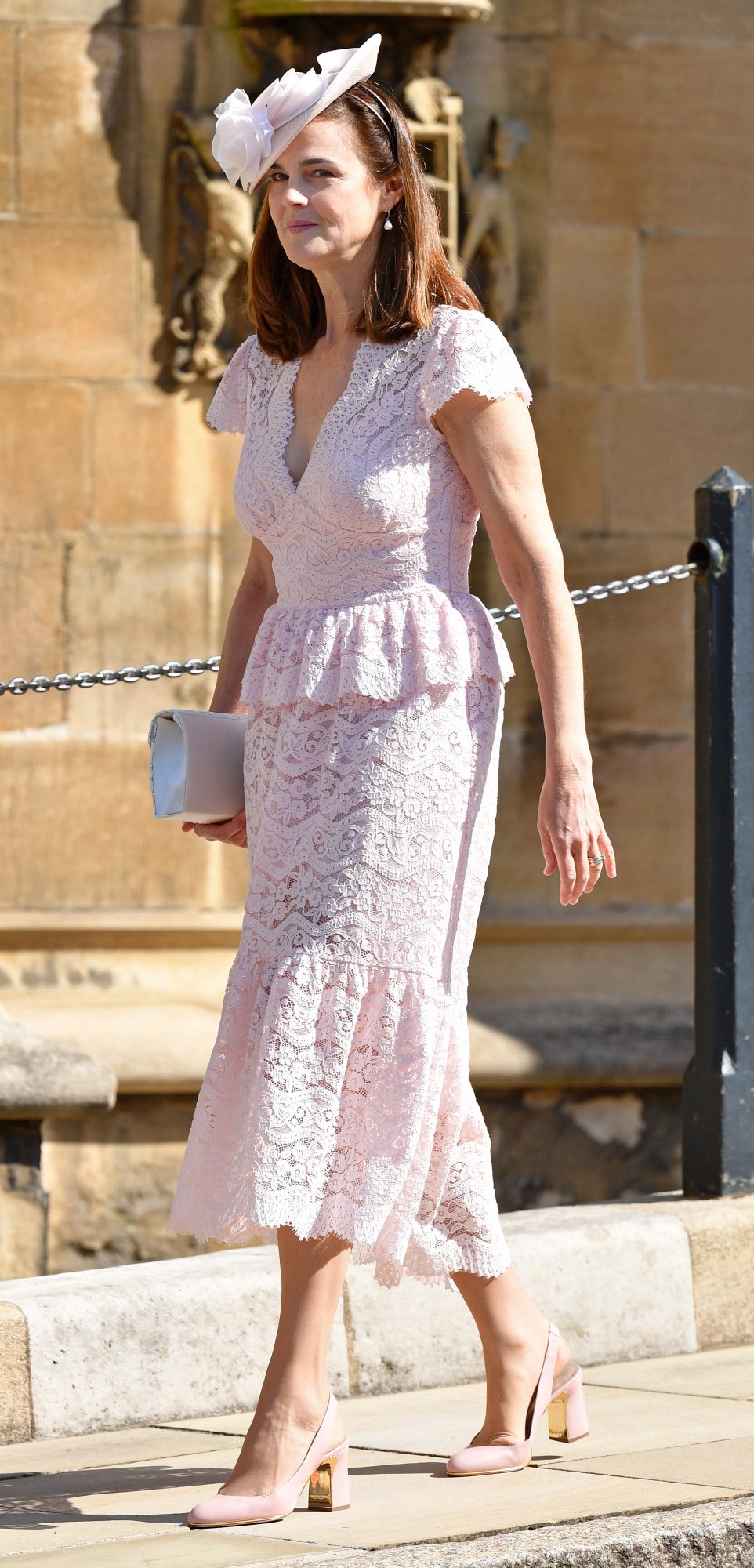 Cohen seems like the most reasonable suspect. But then again, it could have been anyone. Until we get some high-tech NCIS-like software to zoom in and do facial recognition (or until Markle reveals the woman's identity), the mystery remains unsolved.