Who did Matt Lauer sexually assault?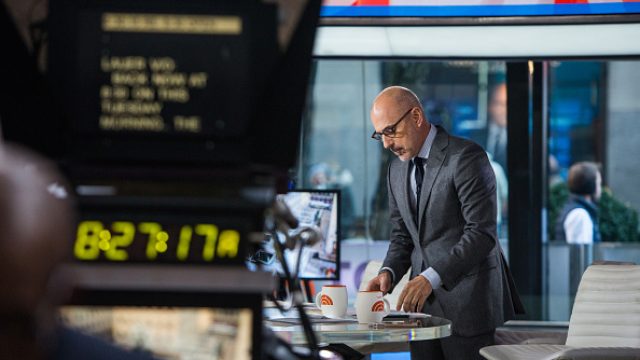 Sexual misconduct has been alleged against another powerful figure in media. On Wednesday, November 29th, NBC announced its decision to fire morning news anchor Matt Lauer over "inappropriate sexual behavior in the workplace."
Andrew Lack, Chairman of NBC News, said in a memo to staff that on Monday, November 27th, they received a detailed account of Lauer's sexual misconduct from an unnamed employee.
"It represented, after serious review, a clear violation of our company's standards," Lack said. "As a result, we've decided to terminate his employment."
Lack added that Lauer's misconduct may have extended to more than one woman.
"While it is the first complaint about his behavior in the over 20 years he's been at NBC news, we were also presented with reason to believe that this is not an isolated incident," he said.
Lauer's Today cohosts, Savannah Guthrie and Hoda Kotb, opened their November 29th show with the announcement of Lauer's termination. Guthrie said she was "devastated" to learn of Lauer's firing, but she expressed solidarity with his accuser.
"I'm heartbroken for the brave colleague that came forward to tell her story and any other women who have their own stories to tell. And we are grappling with a dilemma that so many people have faced these weeks," she said.
Not much is yet known about the employee who filed the official complaint against Lauer, but Variety's New York Bureau Chief Ramin Setoodeh confirmed that Variety had been working on a story about Lauer's sexual misconduct, and that there were, in fact, multiple victims. The New York Times is reportedly working on a feature that explores these allegations, too.
Page Six has reported that one of the alleged incidents occurred at the 2014 Winter Olympics in Sochi. As always, we stand with the victims of sexual assault and harassment, and are thankful to the woman who came forward to share her story.