Twitter has come together under one united cause: To figure out #WhoBitBeyoncé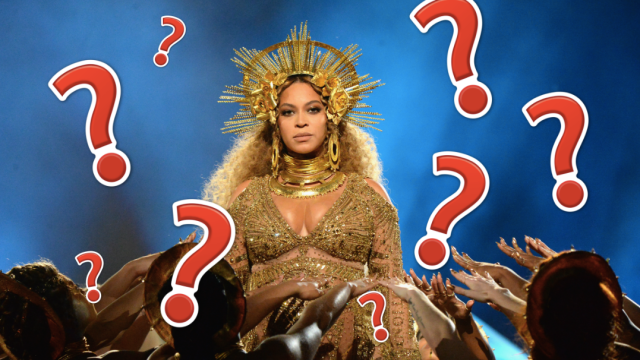 In an interview with GQ Magazine, actress and comedian Tiffany Haddish revealed to writer Caity Weaver that an actress bit Beyoncé on the face. Understandably, the mystery of who bit Beyoncé has plagued Twitter ever since. Journalists and Beyoncé stans have taken to Twitter, desperate to crack the case of exactly who bit Beyoncé late last year. So far, here's what we do know: It was an actress, and Beyoncé did not let Tiffany Haddish fight her that night.
Haddish kept the story to herself for an admirably long amount of time, but now that it's released into the wild, it's time to figure it out for real.
One fan wants a Serial Season 3, and we love this idea. false
This person was understandably concerned about what this all means for Tiffany Haddish.
A writer for NYMag has people writing her with tips, which we are *loving*
Now here's a conspiracy theory we can get on board with.
Do they make these? Where can we get a WHO BIT BEYONCÉ shirt ASAP?
Chrissy Teigen is just like us, because of course.
Does anyone have Ryan Murphy's phone number?
Even MSNBC host Joy Reid is with us on this one.
This is the all-time greatest thing we've ever seen. Full stop. Red string and all? Obsessed. (Starring Beyoncé.)
Speaking of conspiracy theories, Chrissy Teigen's Twitter might be the source of more clues. However, Johansson didn't date French Montana last year, to anyone's knowledge. So, take this with a grain of salt.
Black Panther x who bit Beyoncé rumors? 2018 is the best pop culture year yet.
Oh, did you think Jessica Jones' Twitter account wouldn't comment on who bit Beyoncé? Think again.
If Twitter can't figure out who bit Beyoncé, will anyone ever be able to? Ashley Feinberg, who writes for the Huffington Post, is at least doing her best to figure it out. She's gotten "no comments" from an impressive range of A-list celebrities, and she might sum up the situation best:
Seriously. If you *haven't* bitten Beyoncé, why not come right out and say it? Also, if you have any leads, any tips, any answers at all as to who would have the audacity to bite Beyoncé, on the face, in public, please let us know.