Wait, has the "Who bit Beyoncé?" mystery been solved? This actress is the latest suspect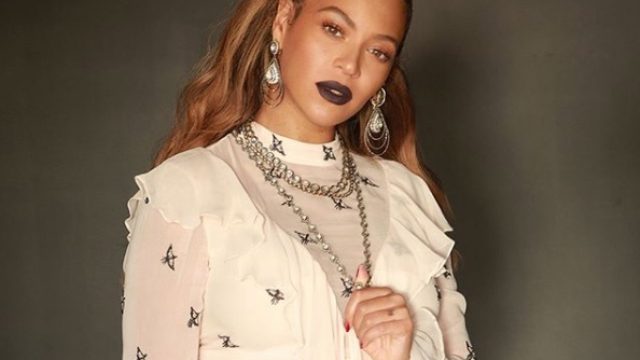 The internet has been rocked by a bona fide mystery — and it might have just been solved. It all started when Tiffany Haddish, the hilarious breakout star of Girls Trip, said in an interview with GQ magazine that she once saw an actress bite mega superstar Beyoncé on the face at a party.
A collective gasp of "WTF" quickly spread from there. The stunning tale set Twitter ablaze with theories on the biter's identity, and everyone from Rosario Dawson to Jennifer Lawrence to Gwyneth Paltrow were identified as suspects. Even Chrissy Teigen joined in the investigation, eventually tweeting that she found out who the culprit was. Unfortunately, she refused to spill the beans.
For Haddish's part, she said she couldn't reveal who would dare bite Beyoncé due to a nondisclosure agreement. Alas, it seemed this incredible story would remain a mystery — until now.
Reports have surfaced that the actress who bit Beyoncé is — drumroll, please — Love & Basketball star Sanaa Lathan.
According to Page Six, numerous unnamed sources told the outlet that Lathan and Queen Bey's husband Jay-Z were talking backstage at the D'Usse VIP party after Jay-Z's concert in Los Angeles last December. The actress allegedly had her hand on Jay's chest, prompting Beyoncé to step in.
Sanaa Lathan apparently responded by "playfully" biting Beyoncé on the chin.
Though Page Six's story outing her as the biter wasn't published until Friday, March 30th, Lathan denied the allegations on Twitter on March 26th.
Beyoncé's own publicist, Yvette Noel-Schure, has sort of weighed in on the controversy, telling GQ, "I absolutely cannot comment on any of this, as I have no knowledge."
And now, in a June 13th The Hollywood Reporter interview, Haddish seems to have all but confirmed Lathan was the culprit…by not saying anything. The interviewer, knowing Haddish couldn't say the words herself, whispered Lathan's name — to which Haddish replied,
"I'm super good friends with her [Lathan's] stepmom and her dad, and they were mad at me. They were like, 'Why would you do this to the family? You know, black actresses, you guys have to stick together, it's so hard for you guys to get work as it is, why would you try to ruin her career?' But I didn't try to ruin her career. I never said her name! I was just trying to say how Beyoncé kept me from goin' to jail that night. I coulda just shut my whole career down."
Hmmm…the comedian's "silence" appears to speak volumes. So we're gonna officially file the "Who bit Beyoncé" mystery under SOLVED, once and for all.