This NYFW presentation was part fashion show, part drawing class and 100% awesome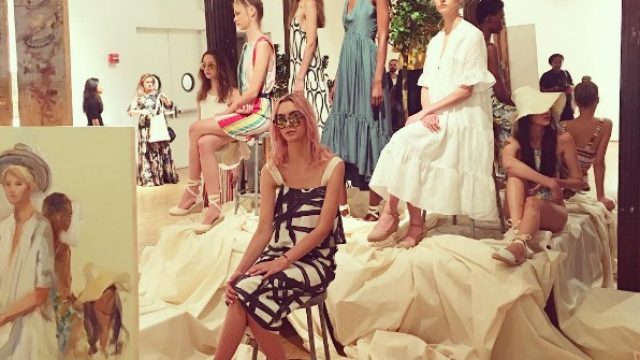 Just when you think you've seen it all at New York Fashion Week—impromptu dance parties on the runway, highly conceptual Thom Browne shows, models strutting with their newborns—a designer comes along and changes the game again.
When Whitney Pozgay presented her SS17 designs for her label Whit, she turned the traditional NYFW show on its head. The result was an event that was part showcase, part drawing class.
The models looked smashing, and instead of a quick blink-or-you'll-miss-it runway stroll, viewers got to take the time to really appreciate her looks.
Hosted at the New York Academy of Art, Whitney welcomed artists and alumni to paint and sketch models wearing her latest designs.
No two creations were alike.
Some were dainty and colorful.
Others were big and bold.
This video of artist Samantha Hahn showing off her watercolor skills is mesmerizing.
We're already calling it: Whitney's presentation will definitely be one of the most memorable of NYFW!