Whitney Port singing The Hills theme song to her son will instantly transport you back to 2006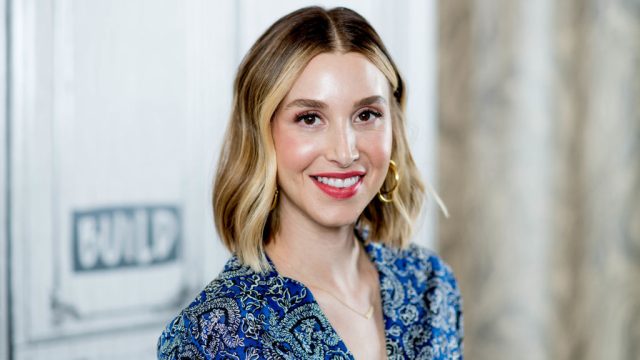 If you were a teen in the mid-2000s, you may have watched a little reality TV show called Laguna Beach. It led to an even bigger reality TV show called The Hills. The Hills followed Laguna Beach frenemies Lauren Conrad and Kristin Cavallari, plus introduced us to new faces like Heidi Pratt (née Montag), Spencer Pratt, Stephanie Pratt, and Audrina Patridge (who is TOTALLY down for a reunion, FYI). And of course, we can't forget our favorite Hills cast member: Whitney Port.
The Hills ended in 2010 after six seasons. But thanks to Instagram, we never had to say goodbye to the cast. We get to follow along as all of these beautiful women get married and start families. Instead of starting rumors and pondering the appeal of Justin Bobby, these days, they're playing peek-a-boo and sharing adorable videos of their kids.
Case in point: On Friday, July 13th, Port shared an adorable video of her mom life on her Instagram Story. In the video, she's singing to her son Sonny in the car. But it's her song choice that really got us. As PEOPLE reported, she belted out Natasha Bedingfield's "Unwritten," a.k.a. the theme song from The Hills. At one point, she even tells Sonny, "This is mama's song!" Oh, the nostalgia!
Even if you weren't a fan of The Hills, you can still admit that Bedingfield's song goes hard.
Who doesn't love belting out those iconic lyrics?
Since the show's end, Port has achieved a lot. She started her first fashion line during the original run of the show and eventually starred in her own spin-off called The City. After her run as a TV star, Port continued to promote her fashion line, Whitney Eve. She has written books, hosted game shows, and in 2015, she married Tim Rosenman. Sonny was born last summer, and since then, Port has looked happier than ever.
We hope Whitney continues to jam out in the car, slowly introducing her son to hit songs from the mid-aughts.