Whitney Port just launched a flower delivery service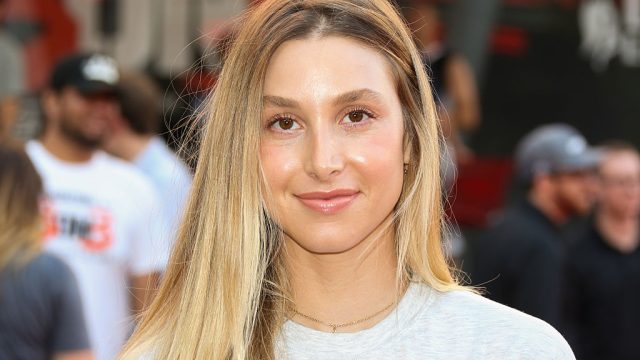 She starred on one of the greatest (un)reality TV series of all time (RIP, The Hills), launched a successful clothing brand, and now Whitney Port is getting into the flower delivery business — because what else would you do if you had her rarefied taste and perpetually sunny disposition?
Port, who recently announced that she's pregnant with her first child, created the service — Bloom2Bloom — with her friend and business partner, Laurenne Resnik. It's an online floral delivery service that works only with U.S. suppliers, and gives a portion of its proceeds to Wish Upon a Teen, an organization that decorates the hospital rooms of teenagers battling severe, long-term illnesses.
"A big reason why I was so drawn to do this, and why it was so easy for me to say yes, was because of the give back," Port told People in an interview this week.
"It makes everything you're doing every day more meaningful, and we all need to find that in our lives more often."
https://www.instagram.com/p/BQ3eyznga1_
The brand offers floral and succulent arrangements (though Bloom2Bloom's succulents are currently sold out!) that are modern, pretty, and very Whitney Port-esque. So if you're familiar with her design aesthetic, you'll recognize her creative influence at Bloom2Bloom. "We really treat each bouquet as an individual piece of art," she said in an interview with Refinery29,
https://www.instagram.com/p/BQgwE3wjfCh
The arrangements are priced between $45 and $55, and the blooms in each are picked no more than 24-48 hours before delivery. So you know they're fresh! You can also get 20% off arrangements right now with the code "InBloom20," so go ahead and send an arrangement to your BFF for no reason at all. It's what Whitney would do!