Whitney Port tells us the hardest part about parenting, and the surprising 'Hills' costar she's kept in touch with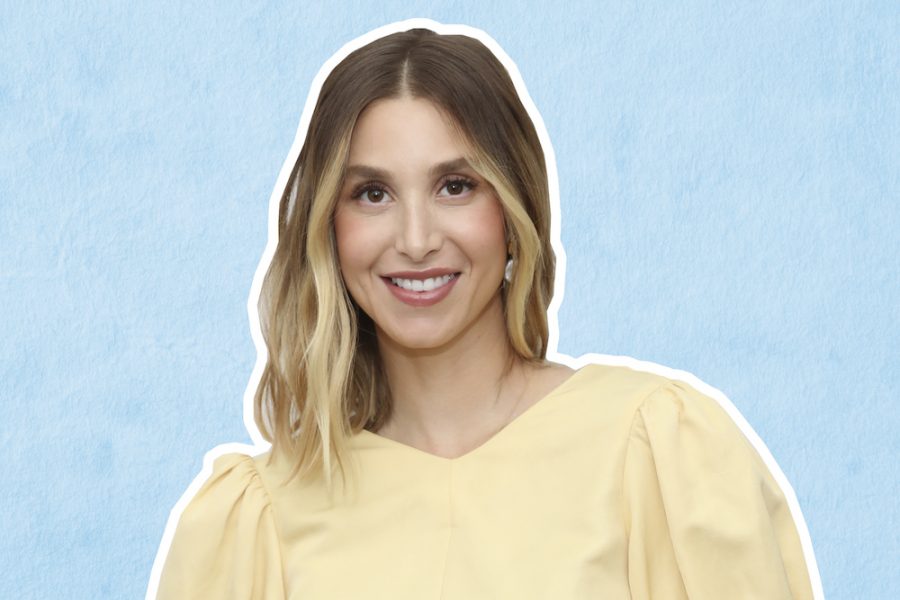 Even though Lauren Conrad won't be joining Whitney Port for the reboot of The Hills, according to The Hollywood Reporter, Port told HelloGiggles she's "excited to reunite [with the cast] and see what everybody's really up to." The fashion designer also shared with us which of her costars she's kept in touch with lately. Hint: It's not LC or Audrina.
The 33-year-old star revealed she's been talking to none other than Spencer Pratt. No, seriously. While she didn't give too many details about their Instagram conversations, she said that it's pretty much "friendly banter."
Aside from Port starring in MTV's reality show The Hills: New Beginnings, which is set to premiere in 2019, she has been hard at work. She recently teamed up with Mrs. Meyer's on the Compassion Flower Project—an initiative that aims to teach kids about spreading kindness. As a new mom to her one-year-old son Sonny, Port explained that this project is near and dear to her heart.
To learn more about her partnership with Mrs. Meyer's, how Port feels about filming confessionals, and the hardest part about parenting, read our interview below.
HelloGiggles: Why was it important for you to team with Mrs. Meyer's?
Whitney Port: It was important for me because of their messaging and who the brand is. I've been using Mrs. Meyer's in my home for so long, not only because their scents smell so good, but because they're all made with plant-derived ingredients. It feels really good to have a product like that in your home. Especially with this campaign, it's good to know that when you're buying something you actually need, that you're also giving back at the same time. For every compassion scent Mrs. Meyer's hand soap that you buy, they donate a Growing Compassion Gardening Kit to classrooms. So it feels good to be taking this message of nurturing, growing, and caring for little kids from a young age.
HG: The Mrs. Meyer's Compassion Flower Project message is all about spreading kindness. What are some ways you're setting that example for your son?
WP: I think I'm doing that by constantly talking to him. I know that sounds crazy because babies can't necessarily talk back, and a lot of people feel like there's not a lot of conversation to be had, but I find the more I talk to him, teach him, tell him nice stories, or tell him what he should be doing, or teaching him manners, the more he's going to absorb. I've been told at this age that they actually start to understand you. So even though they're not talking back, they'll start picking up lessons. Also, teaching him about certain physical behaviors that are unacceptable, like if he's being too rough on someone, or pulling a friend's hair, or grabbing my earring out—just teaching him how to be gentle and how to be soft.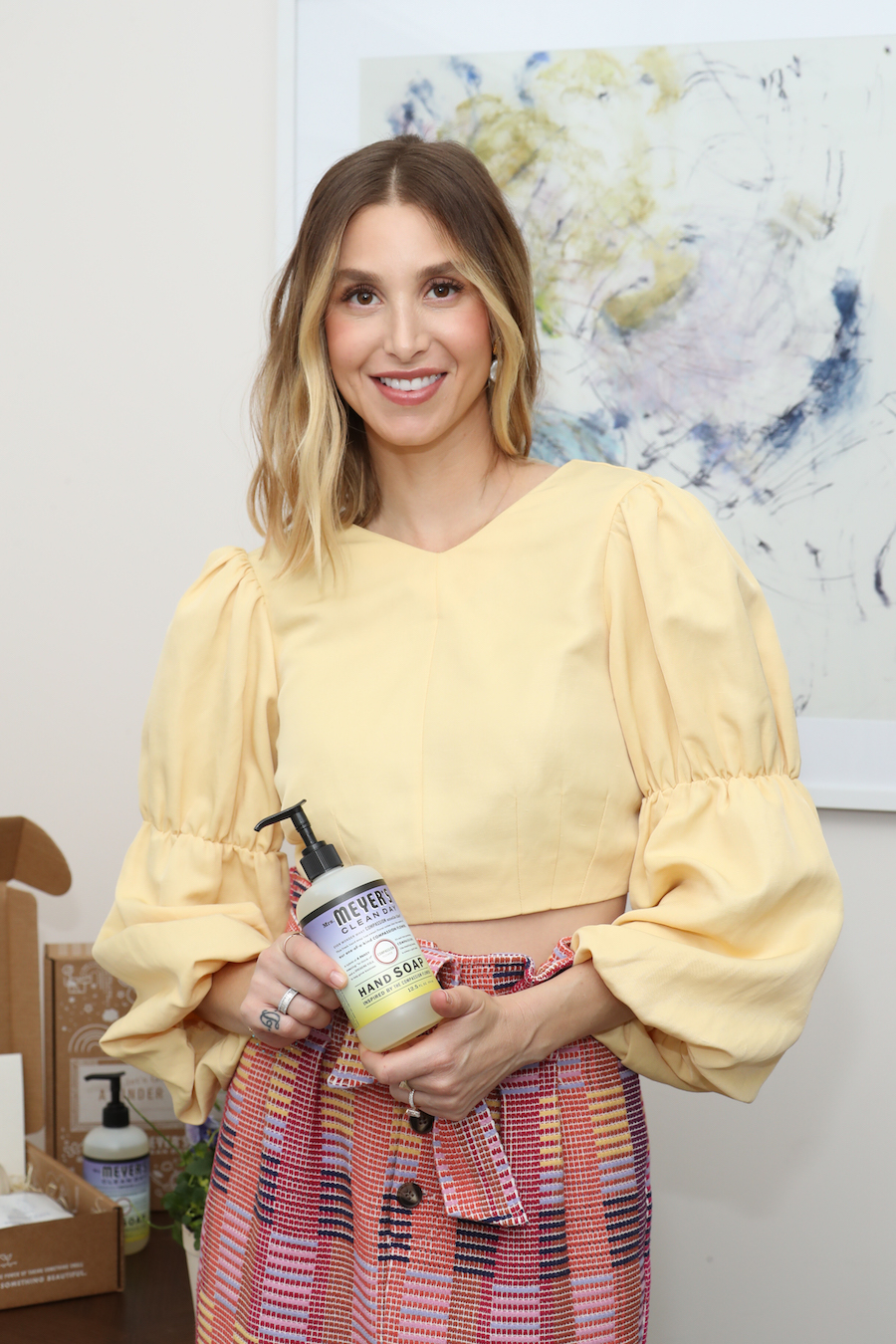 HG: On that topic of teaching him how to be gentle and soft, there seems to be a wave of parenting happening where parents are raising their sons without gender roles and instilling feminism in them. Are you re-thinking the way you raise your son?
WP: No, because I feel like I would have done that. I think it's a huge conversation right now, but I've always been a feminist and would teach Sonny that regardless if it's a conversation that's happening now. I wouldn't say I'm necessarily raising him genderless. I've heard people are trying not to use the word boy or girl or anything like that, but respect for others, regardless of where they're from, is something that I would be teaching him no matter what.
HG: What's the one thing nobody told you about parenthood that you wish you knew?
WP: I'll get really specific here and say the breastfeeding situation. I had no idea how hard that was—physically, emotionally, it was just so, so, so hard for me. I just stopped going into it like, if the milk comes in, then you're good to go. But that's kind of the least of your worries. It becomes a full-time job, it takes over your body, and it's just really taxing. I wish I knew that going into it and was a little more prepared for it.
HG: I want to talk a little bit about The Hills, because I saw that you're going to be part of the reboot. Who is the last cast member you've been in touch with or that you've last talked to?
WP: Honestly, Spencer and I have messaged a little bit on Instagram but not about anything pertaining to The Hills. Just more like friendly banter. Other than that, I haven't kept in touch with the cast, so I'm really excited to reunite and see what everybody's really up to.
HG: Do you and Spencer talk about crystals or hummingbirds? I know he has an obsession with hummingbirds.
WP: We haven't had the pleasure, but I'm sure he will.
HG: Looking back, what moment from The Hills made you cringe the most?
WP: Oh my god. Definitely, the moment where I fell live on Good Morning America when I was modeling the Oscars dresses. I locked myself in my room for the next 24 hours and cried because I was so embarrassed. When you're live on TV you become really resilient and your endorphins are running to hide what you just did.
HG: Since The Hills was basically the first major reality show, aside from Laguna Beach, do you think MTV will keep the old-school format of filming, or will there be confessionals now?
WP: I think they're going to try to blend it with what's happening now, I've been told. I don't know for sure, but I don't think it's going to be exactly how it was. Before, it felt like a family soap opera. I don't know that they can sustain that anymore, but I really am not 100% sure.
Are you excited to do a confessional?
WP: Not really. I feel like you can get in a lot of trouble, so I really have to watch myself.