Whitney Port doesn't want to find out the gender of her baby before the birth, and here's why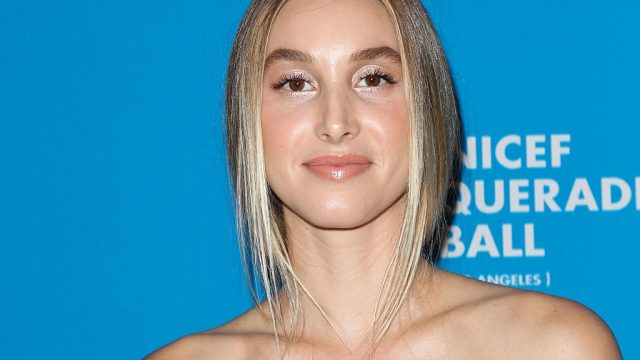 Designer and TV personality Whitney Port has been happily preparing for motherhood since her February announcement. For many people, those preparations include getting everything ready – crib, clothes, the works – for your little one. And the first step for lots of people is knowing whether the baby is going to be a girl or a boy.
Though we know understand so much more about gender fluidity, a baby's sex can help define at least some elements of how parents might prepare for it. But Port and her husband, Tim Rosenman, have decided not to find out.
She explained to People, "... it's only one of two options, so it's not that crazy! You're kind of prepared either way."
Of course, her busy schedule hasn't slowed down at all since becoming pregnant. In fact, she's collaborating with Cheeky for a disposable dishware line. And the cups look like they'd be perfect for like a baby shower. Even if the guests weren't sure if they should be bringing more blue or pink items.
Though there are some hiccups with keeping the baby's gender unknown, Port hasn't run into anything too challenging.
She added, "It's made buying anything harder. But so many brands are gender neutral now, so I think you just buy the necessities and wait until you find out to buy the specific things."
We think Port and her husband's choice is beautiful. The day their baby arrives will already be filled with wonder. So why not add an element of surprise in it as well?