Whitney Port's gender-neutral baby shower is the perfect inspo for your Pinterest board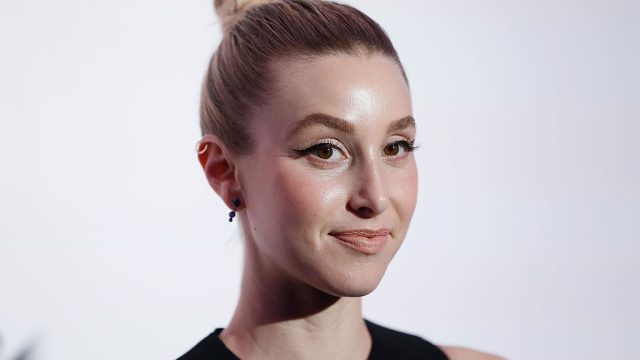 Former The Hills star Whitney Port had the gender-neutral baby shower of every mother-to-be's dreams. Held on the rooftop of the SIXTY Beverly Hills Hotel, the shower was bathed in style and elegance.
Because the fashion designer and former reality star (and floral entrepreneur) and her husband, producer Tim Rosenman, are waiting to find out the baby's sex, they steered away from gender-specific color themes and decor.
Instead, the couple opted for gender-neutral "funky tropical" floral arrangements and no theme.
Whitney's mother Vicki and three sisters, Jade, Paige and Ashley, planned the shower. Whitney's sister Ashley, who happens to be an event and wedding planner at BK Events, handled all of the arrangements.
"[Ashley] went to the flower mart on [the day before] and did all the arrangements herself with my style and aesthetic in mind, Whitney told People. "They were all different colors and there were birds of paradise and orchids and a lot of different greenery. It was very funky, like desert flowers.
Guests enjoyed a casual summer barbecue-themed dinner.
The menu included hamburgers, hot dogs, french fries, corn on the cob, and Coolhaus ice cream sandwiches.
"I'm not the kind of girl that wanted to have a 'ladies who lunch' situation," Whitney told People.
Whitney is keeping things gender-neutral with other plans and preparations for the baby, including the decor of the nursery.
"I'm kind of the person where, even if we did know the gender, I wouldn't go all blue or all pink — I'm just not that kind of mom, she said. "I want it to be calming and neutral, like nudes and whites. We're just staying away from anything too gender-specific and leaning toward creams and nudes and little hints of grays and yellows and things.
Since the former The Hills star can't do anything without loads of enviable style, we know her every choice is going to turn out beautifully.