ZOMG, there's going to be a Whitney Houston documentary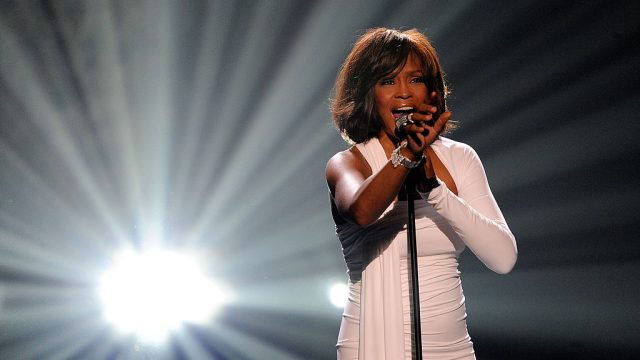 Whitney Houston's tragic death back in 2012 shook our world. She was an amazing artist, putting her heart and soul into songs that will live on forever. For anyone eager to learn more about the incredible woman behind the music, a just-announced documentary is sure to do just that.
On Monday, the BBC announced Whitney as a part of their lineup for 2016. Directed by Nick Broomfield, the filmmaker behind films such as Kurt & Courtney and Biggie and Tupac, the production promises to go "in search of the forces that made and then destroyed the singer who has been described as having one of the greatest voices of the last 50 years," IndieWire.com reported.
We don't yet know if the late singer's family will be involved in this project. Turns out, they were pretty unhappy with the biopic that aired about Whitney last year on Lifetime starring Yaya DaCosta and directed by Angela Bassett. It's possible the Houston family, who are also reeling from the loss of Whitney's daughter, Bobbi Kristina, in 2015, could take this production as an opportunity to tell their side of the story.
All we know is that we need more Whitney in our lives and this documentary promises to deliver just that. We can't wait to see how it all unfolds.