This company will give you $60,000 to travel the country for six months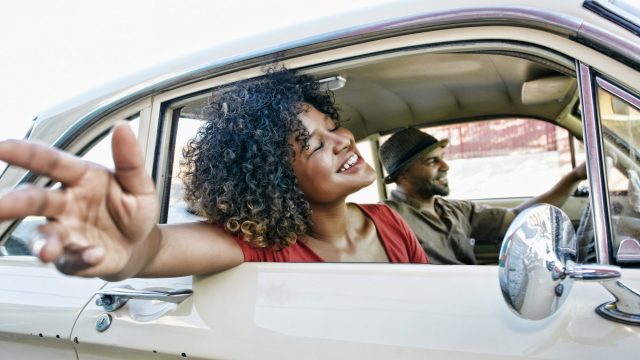 For many people, being paid to travel the world sounds like an absolute dream job. It also seems like something that is so inaccessible, it's not even worth daydreaming about. But here's some good news for those of you who refuse to give up hope: White Claw Hard Seltzer is giving fans $60,000 to travel the nation for six months, and yes, you can apply.
Last week, White Claw announced its My Best Life contest, which will give two ambassadors the chance to travel anywhere in the United States for a six-month period. These brand ambassadors will explore and go on adventures, using the $60,000 to do whatever their hearts desire.
The ambassadors will be encouraged to travel twice a month wherever they want to go, trying new things and having amazing experiences. That could mean anything, whether it's surfing in California, hiking in Colorado, or canoeing through the Everglades.
Sanjiv Gajiwala, senior vice president of marketing at White Claw Seltzer Works, says, "White Claw takes great pride in supporting those who embrace a balanced and active lifestyle. With the My Best Life contest, we're creating new meaning for consumer sabbatical experiences and demonstrating our encouragement for men and women alike to get out there, live their best life, and find their passions."
If this sounds like something you'd love to have the chance to do, you can apply now — the application period opened on May 2nd and will run through June 3rd. Fans can enter by following these steps:
Follow @WhiteClaw on Instagram.
Take a photo that visually expresses how you currently live your best life.
Post the photo on your public Instagram account with a caption explaining how you currently live your best life, and how becoming a 'Best Life' ambassador will continue to fuel your personal passions.
Tag @WhiteClaw and include the hashtag #MyBestLifeContest.
Read more about the contest here.
At the end, two winners ages 25 or older will become official White Claw Hard Seltzer ambassadors for six months. Each will be given $60,000 to travel the United States, and they'll document their experiences with fans throughout. The winners will be announced in August.
BRB, applying for this one right now.