While Carrie Underwood is happily married, you'll never guess who she's crushing on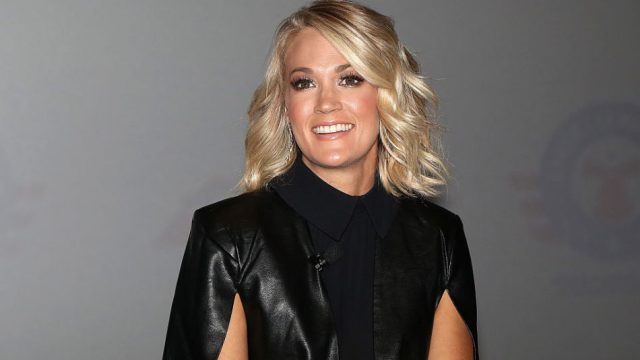 After voting in one of America's most important elections, we all need a little break from heavy news. So, let's talk about boys. Celebrity boys, in particular. While singer Carrie Underwood is taken, she's crushing on a pretty significant actor. Surely her husband, ice hockey player Mike Fisher, doesn't mind — after all, the celebrity in question is definitely in at least second place when it comes to men who've stolen Underwood's heart.
Can you guess who it is?
"Other than my husband — Chris Pine," Underwood admitted on The Tyler Oakley Show. "I don't ever want to meet him because he's a crush. Just stay pretty on my screens."
Well now.
Can't say we blame her.
Lucky, Underwood is already kinda-sorta living a love story. While her husband isn't starring in the upcoming Wonder Woman film, he has a title that's even better — he's one of her biggest fans.
In fact, the two actually met during a meet and greet, which means that all the fan fiction you wrote in middle school about Hanson and The Backstreet Boys did have a chance to morph into non-fiction. Oakley joked around with Underwood when she explained how they connected.
"You made out like a bandit on that one," Oakley quipped. "Yeah, I did — made out!" Underwood joked back.
The two got married in 2010, and have been living the life ever since. That means, hopefully he's cool with her sneaking off to the theater with her girlfriends to watch the Star Trek films. Since, married or not, sometimes innocent on-screen crushes need to be explored. All in good fun.