Where to stream "I,Tonya" so you can be fully prepped for the 2018 Oscars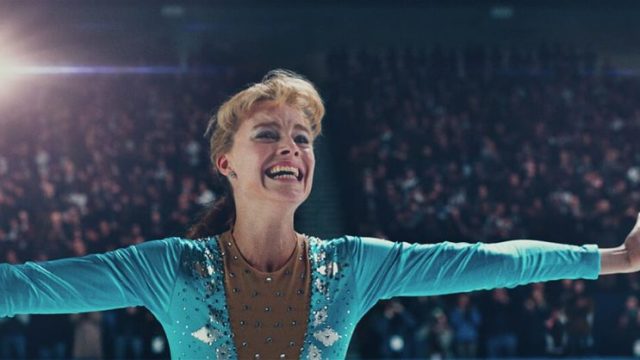 One of the buzziest films of the 2018 Oscars (and awards season in general) moment is I, Tonya, which has been lauded as one of the best movies of the year and Margot Robbie's best performance to date
The dark comedy tells the story of Tonya Harding, the controversial figure skater who made headlines in 1994 for her alleged involvement in an orchestrated attack on her competitor, Nancy Kerrigan. Harding became one of the most infamous sports figures of all time — even though she was never charged with planning the attack, and the scandal became one of the most newsworthy events of the decade.
The film adaptation of Harding's story has received both critical and viewer acclaim, and two of the film's stars, Margot Robbie and Allison Janney, are up for Oscars for their portrayal of Harding and her mother, LaVona Golden. Robbie and Janney are nominated for Best Actress and Best Supporting Actress, respectively. The movie is also up for Best Film Editing, and even if I, Tonya doesn't win any Academy Awards, it has already become an awards season darling, with Robbie and Janney already scooping up plenty of wins and accolades for their performances.
So if you haven't seen it yet, where can you stream I, Tonya ahead of the 2018 Oscars on March 4th?
https://www.youtube.com/watch?v=IeSRarmo2dc?feature=oembed
The bad news is that the film isn't available to stream just yet…though you can still check it out in theaters…and we totally recommend that you do!
But if you're still waiting to see the film from the comfort of your couch, you'll just have to wait a little bit longer. I, Tonya will be available on sites like iTunes and Amazon soon. In fact, it's available for pre-order on Amazon now, so you can get it instantly upon its release on March 13th.
Though it's a bummer that the movie isn't available for streaming quite yet, you definitely still have time to hit your local multiplex before the Academy Awards on March 4th. Grab the popcorn and check out one of the most bizarre, compelling tales in sports history. You won't regret it.