Looks like we know where the Obamas will be headed after the President leaves office, and it's definitely a big change!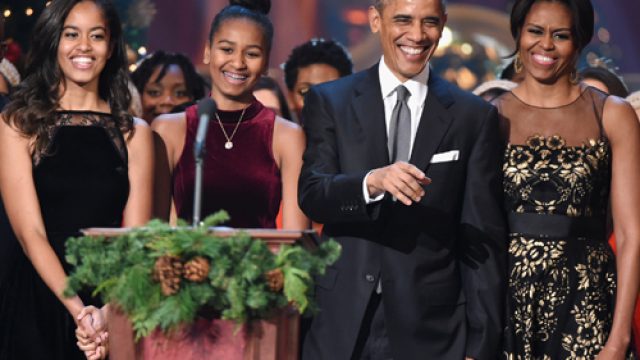 Here's a presidential update — well, the outgoing presidential update that is. It looks like we finally know where the Obamas will be headed after President Barack Obama leaves office once and for all, and it's very different than their current location.
We know you've all been focused on the most recent election, and what it means for America, but what's next for our current president? A new home in a far off land, that's what! Okay, it's not in another land, but it is cross country move, so that's pretty major.
According to The New York Post, the Obama family is moving to California once his duties in the White House are done.
The family of four currently lives in Washington DC, but come January they will be heading to the West Coast for a new, tropical, desert oasis.
The Obamas have reportedly purchased a house in Rancho Mirage, which is a city just outside Palm Springs — aka prime Coachella and Stagecoach real estate.
The publication revealed that although the family has purchased the land in sunny California, they aren't ready to leave their current home just yet. Instead, they will stay put until their daughter Sasha graduates from high school.
With Sasha still in school and Malia taking a gap year and then going on to Harvard, we're sure the East Coast region hasn't seen the last of the Obamas.
In addition to their Palm Springs getaway, the close-knit family also bought a home in Hawaii, which is where Obama grew up. Not too shabby for the soon-to-be former president, right?