Where did Khloé Kardashian give birth? Here's what we know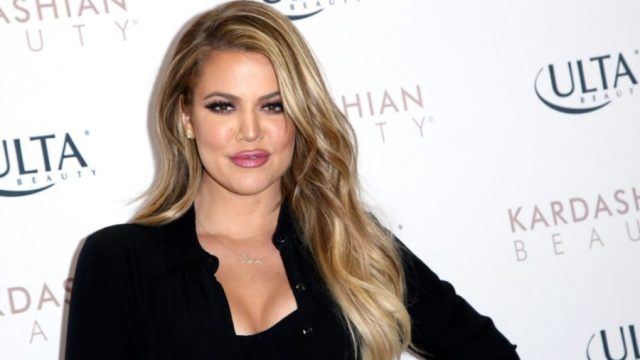 Today's the big day, people! Khloé Kardashian reportedly gave birth to her daughter Thursday morning, April 12th, at around 4:00 a.m. local time. The family has yet to comment on the news, but TMZ reports that Kris, Kourtney, Kim, her her best friend Malika were by her side, and boyfriend Tristan Thompson was also reportedly there.
As many Kardashian fans likely know, Khloé had planned to have the baby in Cleveland, Ohio. Thompson plays for the Cleveland Cavaliers, and the couple reportedly set up full nurseries in both Cleveland and Los Angeles, presumably so they could split their time between both cities.
However, after videos surfaced this week that seemed to show Thompson cheating on Khloé (yes, a mere days before she was expected to give birth) many were wondering if Khloé would go through with plans to have her first child in Ohio — and if she even had the option of relocating this close to her delivery date.
According to TMZ, Khloé did in fact give birth in a Cleveland-based hospital as planned, though we don't currently know which one, nor do we know how long she plans to stay there now that the baby has been born.
We do know that we're sending so much love Khloé's way today, and can't wait to meet the new addition to her family.