We can't quite figure out where Cara Delevingne's dress begins and ends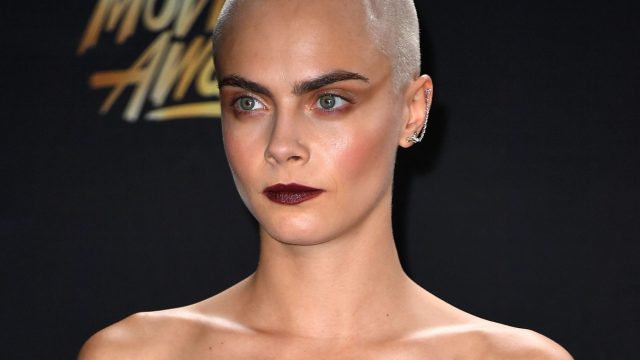 There are some celebrities who just get us: the ones who voice our opinions and concerns effortlessly, even though they have millions and millions of people following their every move. Whether we recognize it or not, celebrities reflect the culture of the time, and that's why we're so high-key obsessed with the anti-celebrity celebrity, Cara Delevingne.
The (currently) bald-headed Cara Delevingne looked stunning at last night's MTV Movie and TV Awards in a short velvet Yves Saint Laurent dress with thigh-high boots. The only thing we can't figure out is where her dress starts and stops!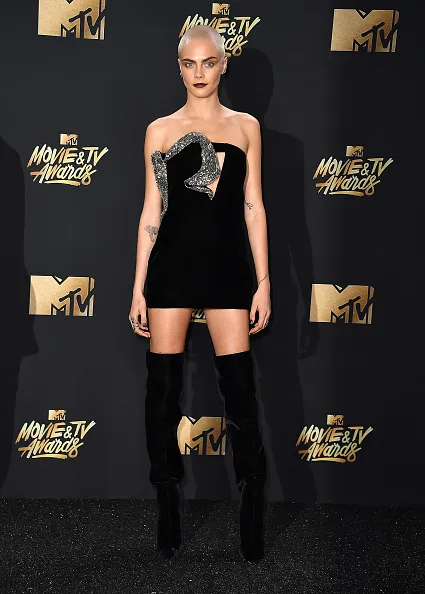 Cara's mini number featured a deep, plunging cutout, and a metallic floret that was equal parts classic beauty and vaguely futuristic.
Cara's short hair was shaved to the skin, but there was a surprise: a geometric silver shape on the back, right above her tattoo. Cara's makeup was equally as fierce as the rest of her look, featuring an exaggerated sandy-brown, smokey cat eye to make a statement. Of course her brows were in full effect.
Paired with a deep, brick-red lip, Cara looked killer.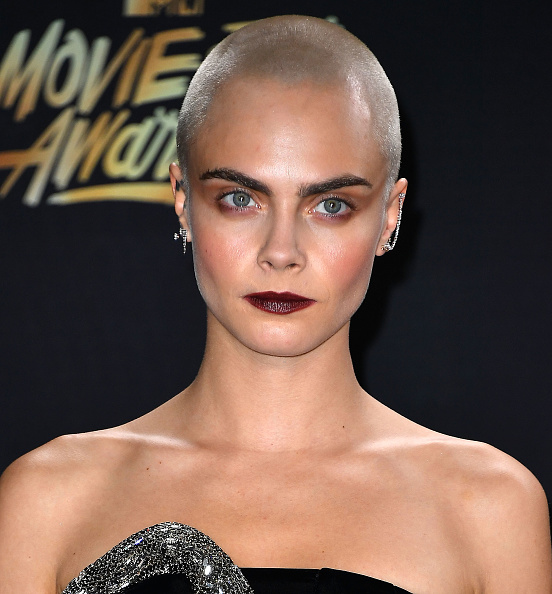 This look is equal parts elegant and edgy. We love Cara's rosy cheeks and ear cuff combo, especially with the all-velvet look.
Oh! And can we take a second to appreciate that she made thigh-high velvet boots red carpet-ready?! This unconventional look proves that experimenting with your style can really pay off. If there's someone who reminds us of that often, it's Cara!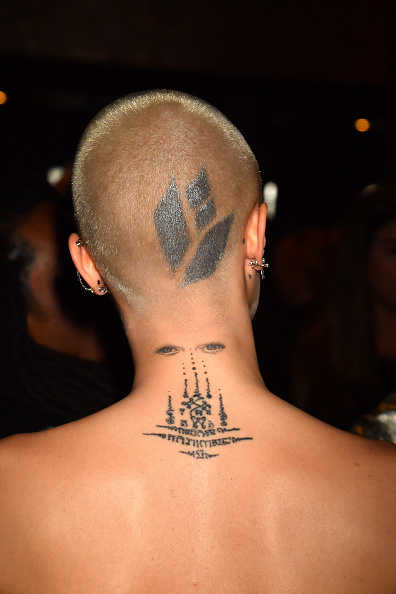 She kills it.
Save