Where exactly are the 2018 Winter Olympics happening?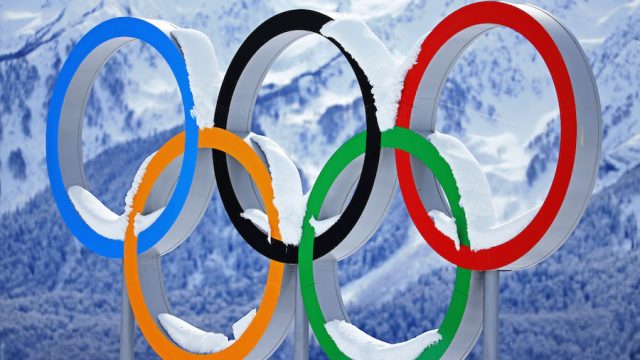 You may currently be enjoying all things autumn, but the Winter Olympics will be here any day now — well, technically, any 100 days now. While the Olympics are a time to marvel at the athleticism of humans, it's also a time to learn about other nations' cultures. And with the 2018 Winter Olympics taking place in the city of PyeongChang, South Korea will be in the spotlight come February 9th, 2018.
The 2018 Winter Olympics were awarded to PyeongChang in 2011. According to The New York Times, the city had attempted to be the host in 2010 and 2014. And for 2018, PyeongChang succeeded in becoming the first country in Asia outside of Japan to host the Winter Games.
While North Korea is often in the news in America due to tensions between the nations (to put it mildly), that's not the case with South Korea. South Korea is an ally of the U.S. — although the NYT did note that relations may be strained due to President Trump and President Moon Jae-in's different views on South Korea's neighbor to the north. But as the Olympics are supposed to be a celebration the entire world can enjoy, let's focus on the games and this South Korean city.
On the PyeongChang Winter Olympics site, three villages within PyeongChang, as well as other tourist attractions, are highlighted to give the flavor of the area, which experiences all four seasons and has beautiful hills for skiing. USA Today wrote,
"The bobsleigh and ski jump tracks nestled in hills near the Olympic Stadium may provide the Games' most stunning images, particular [sic] during evening events when their lights would illuminate the dark sky and snow."
The New York Times states that PyeongChang is about 100 miles east of South Korea's capital of Seoul, which hosted the Summer Olympics 30 years ago in 1988. And the Olympics site notes how compact the games will be — meaning, how close together all of the events will be — compared to years past.
As for how you pronounce the name of the 2018 Olympics host city (we know you were wondering), there are actually two ways. Traditionally, it would be pronounced like this:
https://www.youtube.com/watch?v=uNxkEmHNEY4?feature=oembed
But an Austin, Texas, NBC affiliate, the network that broadcasts the Olympics in the U.S., stated that the official NBC pronunciation of "chang" will sound as most Americans would naturally say it with a long a sound.
https://www.youtube.com/watch?v=DfXpsY1oLys?feature=oembed
While we could not find official confirmation of NBC's directive on the pronunciation, an NBC News clip from right after the 2016 Rio Olympics does feature the latter pronunciation.
In these next 100 days, you'll surely learn more about the 2018 Winter Olympics host city, but at least now you're a little more acquainted with PyeongChang.