This 2020 March full moon will intensify your emotions—here's what that means for your zodiac sign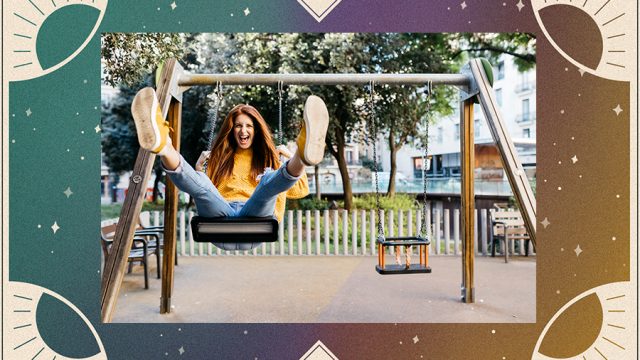 Lookout, friends—we have a full moon in Virgo. This will be an interesting lunar cycle given that Virgo rules hygiene, cleaning, and healing. And because we're in a collective panic over the Coronavirus, it makes complete sense that this astrological event is going on. This is definitely going to be on everyone's mind and be an important theme as the sun is conjunct with Neptune, which is the ruler of viruses and collective events.
In addition to the collective health concern, this full moon in Virgo is bringing an incredibly earthy vibe, as we have Venus in Taurus and Mars in Capricorn to support this energy. We're being pushed to ask ourselves: How can we organize better? How can we discipline better? And how can we do things more efficiently? And as this full moon touches both Pluto and Jupiter, don't be surprised if your emotions blow up in impressive ways.
How will this full moon affect your zodiac sun sign? Let's scroll below and find out.
 ARIES
This full moon falls on your axis of organization, cleanliness, health and routines, so now would be a good time to wash your hands, follow up on your gym subscription, and make any changes necessary to your diet. Make sure you don't have any allergies or try to eliminate certain foods from your diet and see how you feel without them.
 TAURUS
Love is all around, Taurus. Your social life might be particularly busy at this time, as this full moon triggers the desire to be around friends and lovers. Now is a good time to be out and about, so say yes to your social invites. You can also expect your creativity to be at its peak as well. Take this time to refocus on a creative project or start something new.
 GEMINI
Relationships are the central question for you for the next two weeks, Gemini! This full moon enhances your desire to be seen, heard and loved, and relationships that don't live up to this desire might suffer at this time. You're being pushed to reconsider who is worth being in your life.
 CANCER
This full moon is helping you to make a final decision on a matter that needed intervention. As much as you could have felt confused and ungrounded for the last two weeks, this full moon will bring an energy of decisiveness and logical decision-making that you will be able to rely on.
 LEO
This full moon is pushing you to embrace a very independent and abundant energy, and it's possible that you will receive news when it comes to investments, jobs, possible new sources of income. Now is the time to earn more money, however, you could also be pushed to spend more, so be sure to keep your books balanced.
 VIRGO
For the next two weeks, expect a lot of communication going on for you. You're feeing antsy, restless, and you have a lot you want to communicate. You're likely to feel energized, lively, restless, communicative, and versatile. It's a good time to say what you think and feel, in general, but also, in the context of your relationships. The truth shall set you free.
 LIBRA
Now is not the time to make decisions, Libra. Unless you're focusing on your health and fitness, your energy is a little confused and blurred by this full moon energy. You're likely to want to spend more time alone, dreaming, creating, and imagining. Now would be a good time to spend more time on gentle activities. Make sure to carve large amount of time for self-care and compassionate ventures.
 SCORPIO
Now is the time to go out of your way to make new friends, new business opportunities, and more human connections. Online activities are a particular area of focus for you at this time, too, and you have the opportunity to further your success for the next two weeks.
 Sagittarius: 
It's all about business for you Sagittarius. You have a strong focus on the matters of reputation, public image, and authority, so now would be a good time to schedule a meeting with your boss, ask for the promotion you're aiming for, or have important meetings when it comes to your business or projects.
 CAPRICORN
Now would be the perfect time to schedule a trip. Consider going back to school, or do more informal learning, like throwing yourself in a self-help development frenzy or taking online classes. The idea is that this full moon is triggering your desire to expand, discover, learn and grow. This will be quite the fun lunar cycle for you.
 AQUARIUS
Are you ready to go inwards, Aquarius? This full moon falls in your intimate sector and can be triggering some deep-rooted fears and anxieties. It's never a walk in the park when the full moon falls here, but it's always highly rewarding. Try to keep your feelings about you and not pin them on situations or people. The more you are willingly to go within yourself and sit with the discomfort, and the more rewarding this moon will be for you.
 PISCES
This full moon falls in your relationship house and is triggering growth to happen in your partnerships. If you're looking for love, now is the time to look with a bit more energy than usual. Opportunities are all around for you. If you're already with your special someone, this is a great time to enjoy and strengthen your relationship.