When is National Puppy Day? It's coming up soon, so screenshot one of these adorable dog pics and share it on Instagram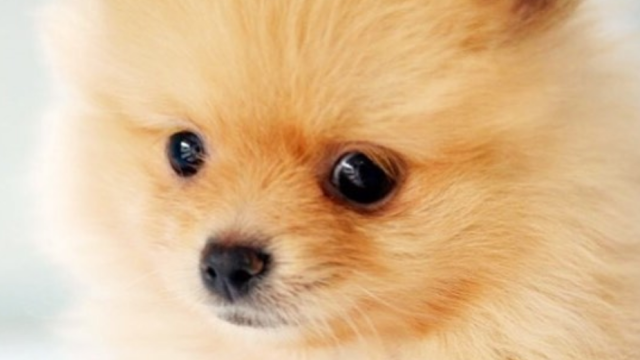 Are you ready for the best holiday of the entire year? No, I'm not talking about Halloween (it's barely even spring!) or Christmas (again, it's March!). I'm talking about National Puppy Day 2018, the day dedicated to celebrating the magic that is a puppy. Really, is there anything better than a cute little puppy? No, there isn't — it doesn't matter the breed, the color, the size, the bark, or where it's from. Puppies are the best, and they deserve all of the holidays. So when is National Puppy Day 2018?
As it turns out, you have very little time to prepare.
National Puppy Day 2018 is on Friday, March 23rd, which doesn't give you that much time to go out and buy a puppy of your own, then stage a photo shoot for Instagram likes.
Because isn't that one of the best things about puppies? They are instant Instagram stars!
Of course, it's always better to actually cuddle and play with a puppy in person, rather than just flicking through hundreds of photos of them, but we aren't all lucky enough to own a puppy of our own. Some of us have grown-ass dogs, while others are still waiting to find their perfect furry friend.
But don't worry: We've compiled a list of ridiculously adorable puppy photos that you can screenshot and post on your own Instagram. Some of them are even up for adoption, so you might be able to make them part of your little family — and that has to be the best National Puppy Day gift of them all.
1This adorable mailbox puppy we need in our lives:
2This very good little puppy with the prettiest eyes ever:
3This adorable little confused face you'll want to love forever:
4This sweet little face who is available for adoption in Hinsdale, Illinois:
5This perfect angel who is available for adoption in New York City:
6This clean baby who can be adopted in Tennessee:
7This little guy who can be adopted in Houston, Texas:
8This perfect dog available for adoption in Mumbai:
https://www.instagram.com/p/BgGaQIuhXAJ
9These sweet little angels:
10We can't handle the cuteness!!!
11This baby who needs a home in Austin, Texas:
12This little guy who was just adopted!
https://www.instagram.com/p/BgZvX2bh-0w
Let's all agree to make the world a happier place by celebrating National Puppy Day this week, whether it's with a brand new pupper of your own, or just by reposting photos on Instagram. Enjoy!