What's Justin Theroux's net worth? It's pennies compared to Jennifer Aniston's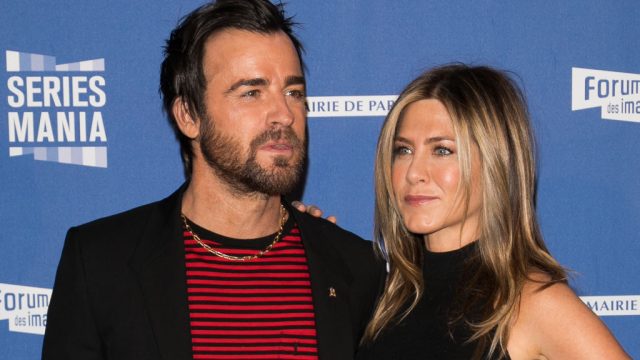 Today it was announced that Jennifer Aniston and husband Justin Theroux have separated. In fact, they haven't been together since late last year, according to The Hollywood Reporter. For some reason, this split is especially heartbreaking because Aniston and Theroux just seemed so happy and chill together! Both led super private lives, had that incredibly private wedding, and just seemed like they were a fairytale story come to life. But life isn't a fairytale and relationships do sometimes end. Wahhh!
Aniston's publicist insists that the decision to separate "was mutual and lovingly made at the end of last year."
Obviously we're sad about it, and some (read: me) are even wondering how Theroux will possibly go on without Aniston, emotionally and…financially. Aniston was clearly the more successful one (I mean, this is MY opinion, okay? The Leftovers just wasn't that good!), with a reported net worth of approx. $220 million, according to Celeb Net Worth. Theroux, on the other hand, has an alleged net worth of around $20 million.
Look, the guy will survive. He WAS most recently in Star Wars: The Last Jedi (for approximately three seconds and the character was basically useless), The LEGO Ninja Movie, and has a few projects coming up like The Spy Who Dumped Me (out this year) and will be in an episode of Maniac this year as well.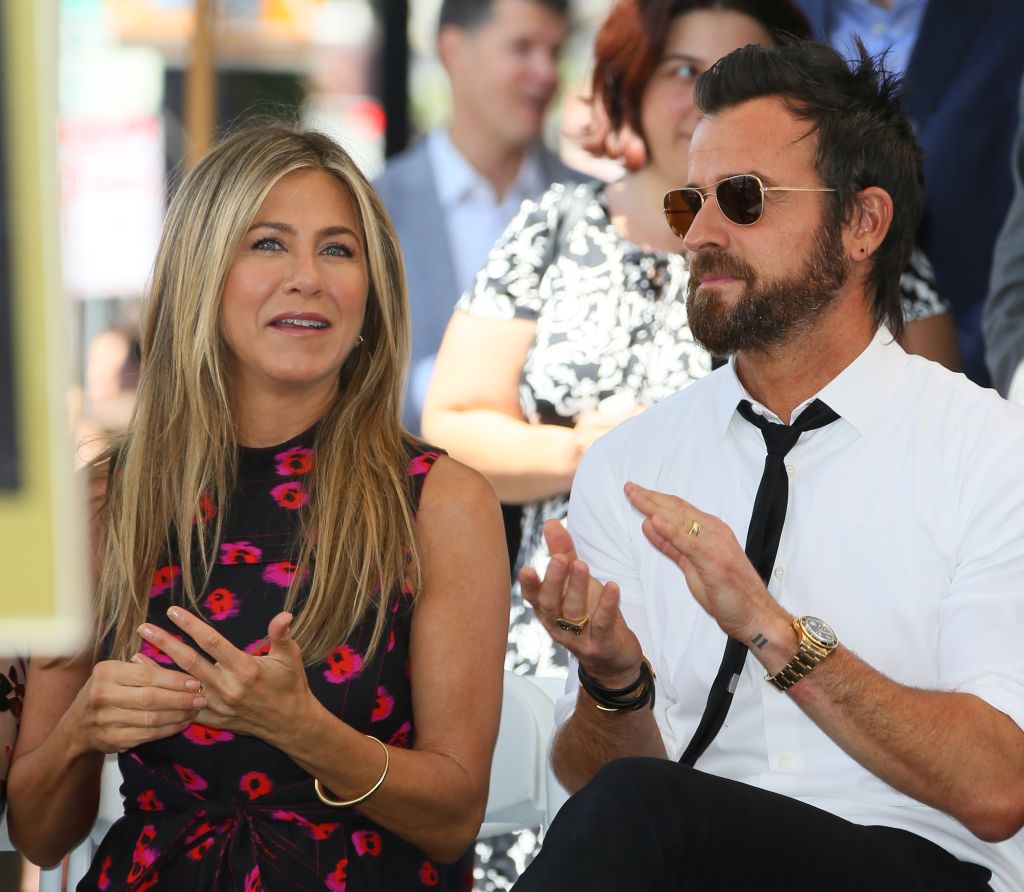 Aniston is slated to be in an untitled project this year with Reese Witherspoon, and you just know that's going to be award-winning and amazing. She'll also be in the movie Dumplin' in 2018.
Ultimately, we're just sad these two called it quits, but what's right for them is what's right for them. Aniston and Theroux, who were married for two years but have been together-together for seven years, have stated that they are "two best friends who have decided to part ways as a couple, but look forward to continuing our cherished friendship."
We wish them the best of luck!