When Will The Election Results Be In? Here's Why the Presidential Race Is Still Too Close to Call
All polls are closed and voting is done, but millions of votes are still being counted.
This article was originally published on October 12th, 2020. It has been updated with new information on November 4th.
For the most part, yesterday's Election Day went off without a hitch. After weeks of early and absentee voting, it was the last day for people to make their way to the polls to cast their votes for federal officials, including—during a general election year like this one—their pick for the next president of the United States. If you voted, congratulations on doing your civic duty and making your voice heard. We saw the highest voter turnout in more than a century with about 159.8 million projected votes cast across the country, including more than 100 million ballots cast during the early voting period.
But now that the polls are closed and things are still too close to call, the stress and anxiety stemming from not knowing the results of this record-setting election is setting in. When will the results be in? Who will our 46th president of the United States be?
As we all know, this year is far from ordinary. Many states eased up on absentee ballot rules to allow for easier voting for those who are concerned about contracting coronavirus (COVD-19) by going to vote in person. This increase in mail-in ballots made it harder to conduct exit polls in real-time on election night, and hundreds of thousands, if not millions, of those mail-in votes are still currently being tabulated. As a result, we were not able to get a definitive answer last night as to who the next POTUS is. Since finding out the election results may take more time than we're used to, here's how to stay informed. 
How are U.S. votes usually totaled?
In the past, you probably spent election night glued to your TV, phone, or computer, watching as major media outlets raced to call a state and declare a winner in the race for president. And throughout the night, as more and more states' votes are tallied and "called" (meaning it was determined whether or not the electors of that state were going to cast their vote for either the Democratic or Republican candidate), citizens like us get a better picture of the way the country is voting and who is in the lead in the race for the presidency. As a reminder: The United States uses the Electoral College to determine the winner of presidential elections. Under this system, each state is assigned a certain number of votes (relative to its size). There are a total of 538 election votes throughout the country, and a candidate needs 270 votes or more to win the election.
Usually, major media outlets (like the Associated Press) have been able to get an idea of how the country is voting based on exit polls, which are polls of voters taken immediately after they have exited the polling stations. When exit polls show a clear and statistically significant advantage for one candidate or the other, the networks have been able to call the state as soon as the polls close, especially given that there are certain states that are deep red (Republican) and deep blue (Democratic).
According to The Brennan Center, a nonpartisan law and policy institute, "Before calling any race, the AP relies on the tallies, on-the-ground reports, information about voter demographics, absentee and mail-in ballots, and each jurisdiction's voting history." Last night, many states were still able to be called based on these factors, despite the fact that ballots are still in the process of being counted. However, by early Wednesday morning, neither candidate had the 270 Electoral College votes needed to win the Oval Office, so a winner could not be declared.
Most importantly, the mail-in ballots are going to take longer to count, meaning some states won't officially be called until days, if not weeks, from now. At the time of publication, we are still waiting on nine states to call, including key battleground (swing) states like Georgia, Michigan, Nevada, North Carolina, Pennsylvania, and Wisconsin.
According to The Washington Post, this is what happened during this year's Democratic primaries, when some states—including these same battleground states like Wisconsin, Pennsylvania, and Michigan—faced major result delays due to policies that said election administrators could not process mail-in votes until Election Day itself. 
In Pennsylvania, one of the most contested states, CNN reports that Attorney General Josh Shapiro is urging voters to be patient as the votes are counted, saying that the state will get a "clearer picture" by the end of the day, but cautioned all results will be known "by the end of the week."
How will mail-in ballots affect the 2020 presidential results?
According to the Brennan Center, mail-in ballots take longer to process because election officials must review the information on the return envelope and confirm voter eligibility, sort and open the envelopes, and then tabulate the paper ballots. Additionally, each state has a different set of laws and policies that affects how votes are counted. While some states count ballots received by the close of the polls on Election Day, others count mail-in ballots that were received in the days after the election so long as they were postmarked on or before Election Day itself. Now, many states find themselves trying to count unprecedented numbers of mail-in ballots accurately and efficiently. 
Last night, media outlets such as Fox, CNN, ABC, NBC, and more were able to use the information they had available to make educated predictions, but keep in mind that not all districts are fully reported—even now. In fact, an opinion piece published by members of the American Political Science Association in The Guardian insisted: "The media should do everything in their power to prepare Americans for the near certainty that it will be days or weeks before the election outcome is known."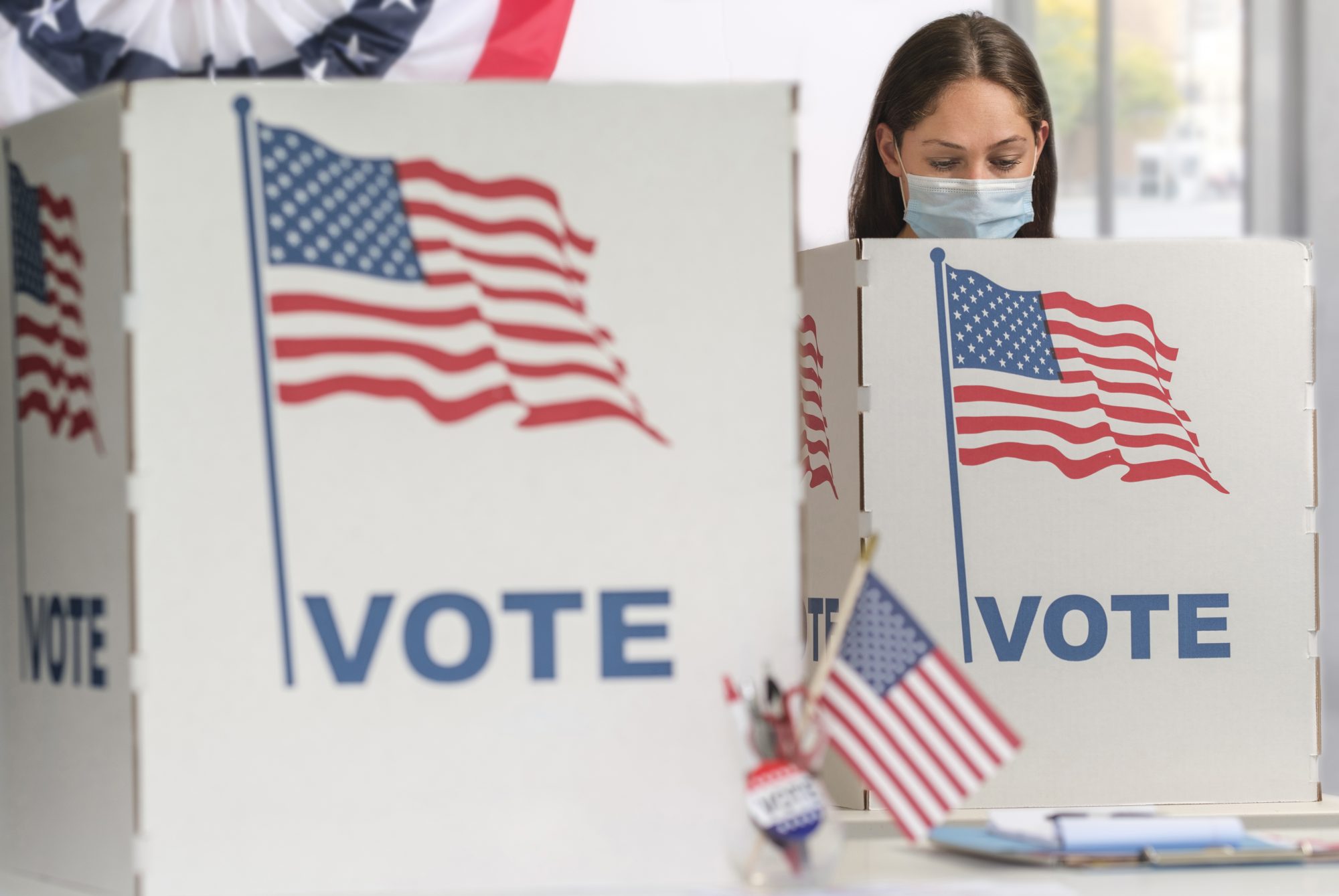 What happens if a candidate announces his win early?
Last night, President Trump appeared in the White House just after 2 a.m. ET to say he had already won the election, despite the fact that millions of ballots still need to be tallied. Again, President Trump does not yet have the 270 electoral votes he needs to win, so he is unable to truthfully declare a victory at this time.
What's most important to remember is that the delay in naming a winner is happening because all ballots are still being counted—which is critical for fairness and accuracy. Rushing to call the election and recognize a winner could damage the election's integrity, which is why networks are being extra thoughtful about how they're relaying their traditional play-by-play coverage. Be aware of information that could be inaccurate.
Right now, it's crucial to stay informed but not get too worked up about potentially premature results. For example, the BBC reports that "there is a chance the early leader on election night may not win, a prospect made more likely by postal voting." Joe Biden has said he will accept the final result but has insisted: "Count every vote." Right now, reports say he remains optimistic but asks voters for their patience. President Donald Trump, meanwhile, has yet to commit to a peaceful transfer of power should he not win a second term, and there are growing reports that he plans to possibly take the results to the Supreme Court should the results come particularly close, which, at this rate, they very well may end up being. But right now, there is no clear winner.
As Elaine Kamarck, a senior fellow at nonprofit public policy organization the Brookings Institution, writes in an article, "Once everyone understands that we may not know the winner on election night and why, we can hope for election results that are less susceptible to conspiracy theories."
Until all the votes are counted and every single state is called, we're waiting collectively as a nation to find out who the 46th president is.