What it's like to be a woman leading TV development at Hulu
In our Working Girl Diaries series, accomplished women with fascinating careers give us a peek into three days of their lives.
Have you ever watched an episode of The Handmaid's Tale, gripped by the horrors of Gilead? Did you laugh hysterically at Dr. Lahiri's antics on The Mindy Project? Are you breathlessly waiting to watch Reese Witherspoon and Kerry Washington in the television adaptation of Celeste Ng's Little Fires Everywhere? You can thank Beatrice Springborn for all of that and more.
As the Vice President of Content Development at Hulu, Beatrice plays a vital role in the development and greenlighting of Hulu's original series. That includes the aforementioned and award-winning The Handmaid's Tale, as well as Difficult People, Castle Rock, The Mindy Project, Future Man and The Looming Tower. She led development efforts for the comedy series Casual, which resulted in Hulu receiving its first Golden Globe nomination. Next, her team is working on Catch-22 from George Clooney and Grant Heslov's Smoke House Pictures, as well as the previously mentioned Little Fires Everywhere.
Before Beatrice joined Hulu in 2014, she was the head of television and development at several production companies, including Storyline Entertainment, where she developed and produced upcoming MTV series, Happyland, and Pixar. As the Manager of Development at Pixar, she worked on Ratatouille and Finding Nemo.
Curious to know how one woman helps get all of your favorite shows on your TV (or laptop) screen? Read on for three days in her life.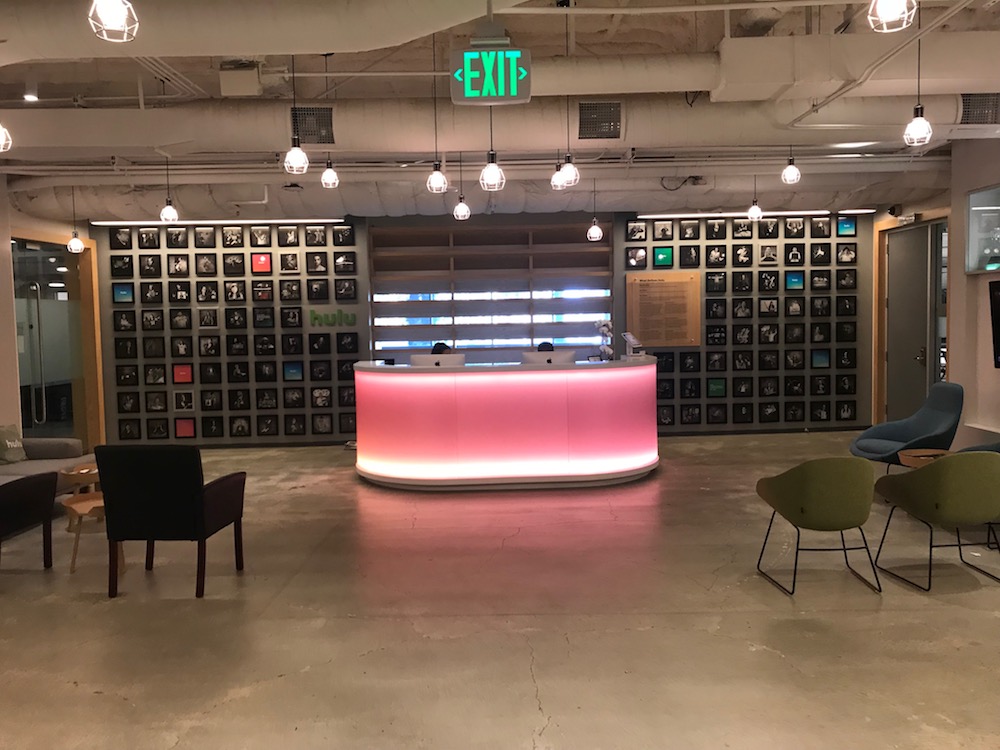 Day 1:
6:oo a.m.: I wake up to my alarm clock—also known as my 6-year-old daughter, Poppy. We just moved into a new house with a grassy backyard and a view. We eat breakfast together before she goes to camp. I try not to look at my phone until 7:30 or 8 just to have quiet time together.
8:30 a.m.: It's time to start the grand commute from East L.A. to West L.A. after saying goodbye to Poppy at her science-themed summer camp.
9:00 a.m.: My day starts in the most glamorous of places—my car! I call my amazing assistant, Blake. We go over work and upcoming calls as I drive to a table read for a project that's about to go into production.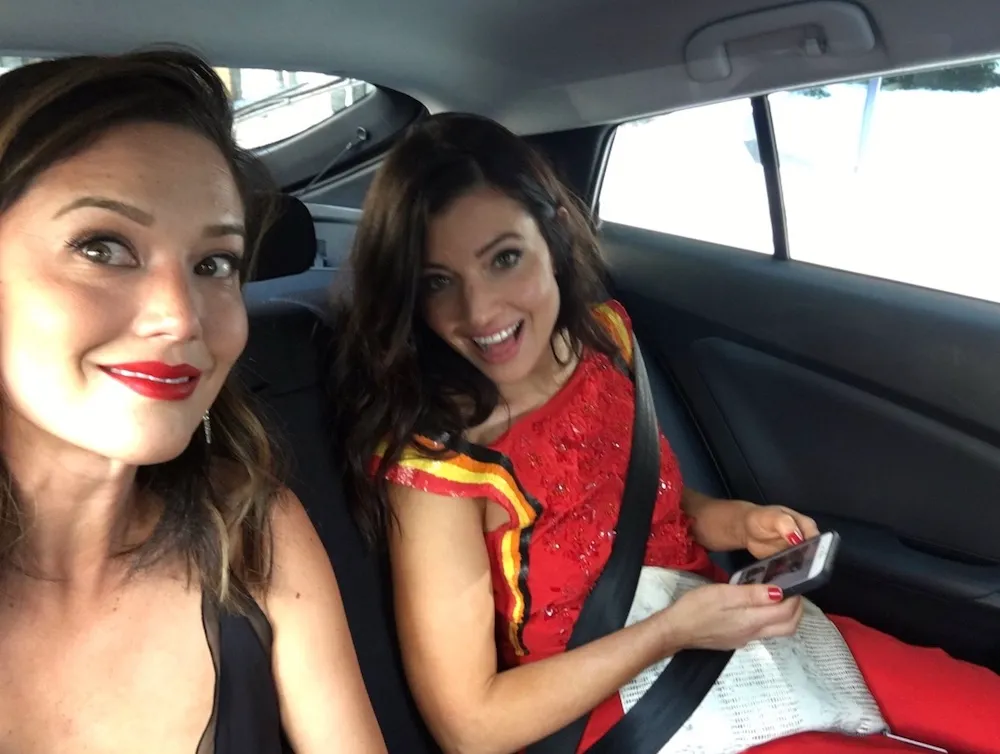 9:45 a.m.:  I get to the studio, and as cheesy as it sounds, I know how lucky I am to start my week with such a funny, talented group of people. We read through the first three scripts with the actors, showrunners, producers, and other Hulu execs, and discuss notes since the project starts shooting next week.
12:30 p.m.: I get back to the office. Today is our monthly "team packaging" lunch. Each month, our team gets together for a brainstorm to discuss creative ideas and share noteworthy projects we have been tracking. When we spend our day to day reading and developing creative work, sometimes it's nice to think about things outside of what we do every day that inspire us. A lot of times, outside passions give us the best ideas for the work that we do.
Today, I led an exercise where we divided our team of 25 people into five groups. We then reviewed a list of questions that prompted us to recall memorable books from our lives. Prompts ranged from, "Name the last book that made you cry" and "Name a book already on your bookshelf," to "Name a book that you have been meaning to read but haven't gotten to." We shared our answers at the end of the exercise and got a great range of responses; there were a decent number of overlaps, some forgotten favorites, and some new titles. All of it prompted us to remember the work that has inspired and moved us, and helped us look to new titles we may now try to develop into future series.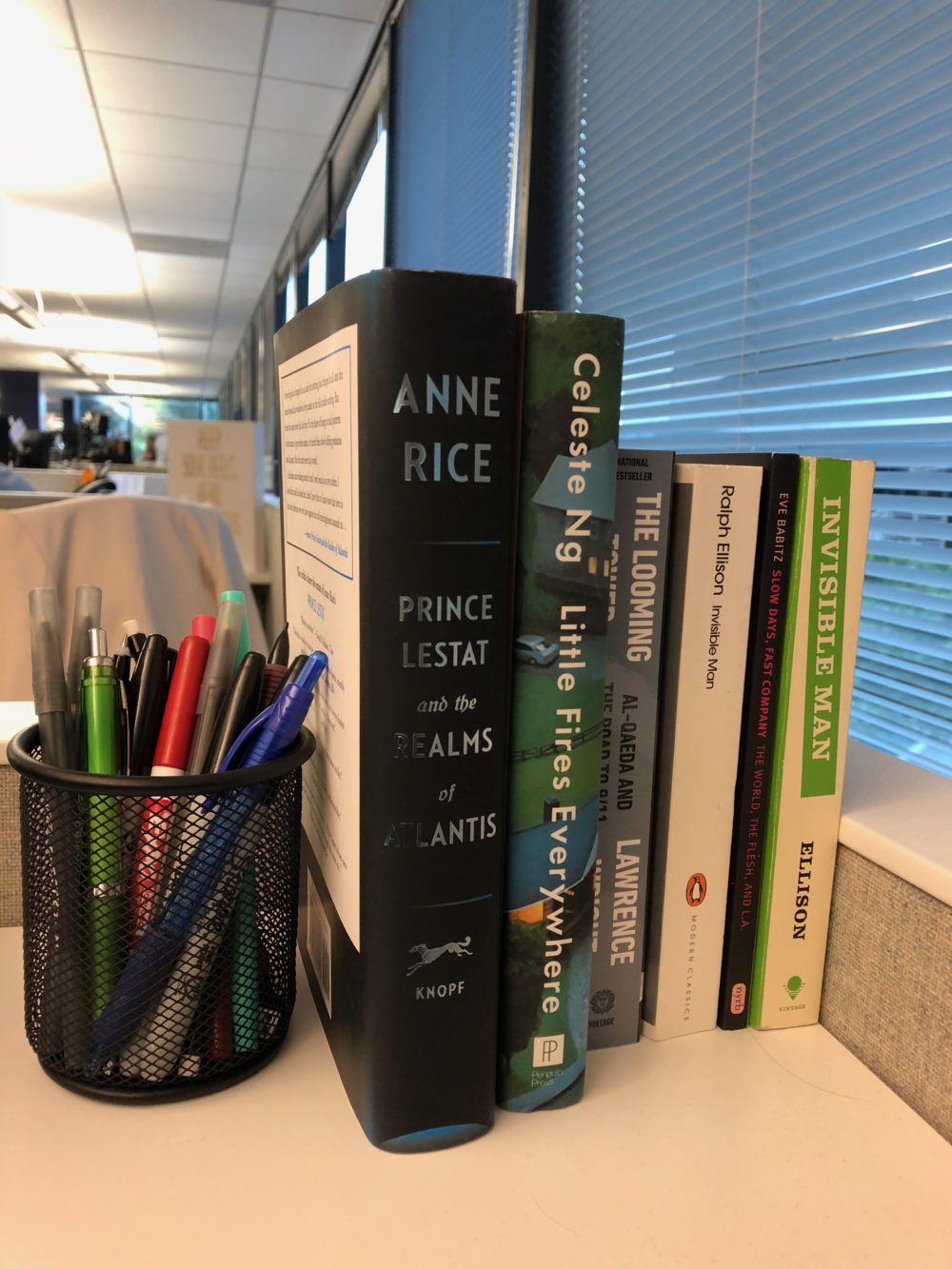 2:oo p.m.: As I head into my next meeting, I feel invigorated after spending time away from the phone and computer just to talk about books. We thought about some of the bigger titles we want to pursue and how they fit into Hulu's development slate. Books have proven to be a great source of development material for our team (The Handmaid's Tale, 11/22/63, Catch 22), and we plan to continue aggressively pursuing relevant, thought-provoking stories.
4:00 p.m.: I head into my daily meeting with my boss, SVP of Original Content, Craig Erwich. We usually spend 30 minutes a day catching up on current production and development, and talking about long-term goals and progress towards creating these shows. One of the best parts of working at Hulu is that the company really encourages collaborative environments. We don't have offices. That way, we can have open conversations and bounce ideas off of each other, across different teams and different levels.
6:15 p.m.: Tonight, I'm catching a play in Silver Lake that one of my friends produced with Hulu's head of PR and Marketing. I try to leave the office at a decent hour to make the long commute. On the road, Blake gives me a call with updates on who else I need to call back from the day. She gets to hear me complain about traffic a lot because of our phone calls, so I tease her that she should get hazard pay for my complaining. ☺
8:00 p.m.: I make it right on time to catch the play: Cry it Out by Molly Smith Metzier. The play is about the struggles and honest absurdities of new motherhood. To say I can relate is an understatement. I don't get to see theater that often, and going to the show tonight reminds me how nice it is to sit in a dark room, turn off your brain, and enjoy hearing a good story. The last play I went to was Angels in America—one of my favorite plays—with another exec at Hulu. It was so inspiring that I bought a book of the play right after and reread it in two nights.
11:00 p.m.: After the play, I catch up with old friends who were also at the theater, then head home to eat a late dinner and read.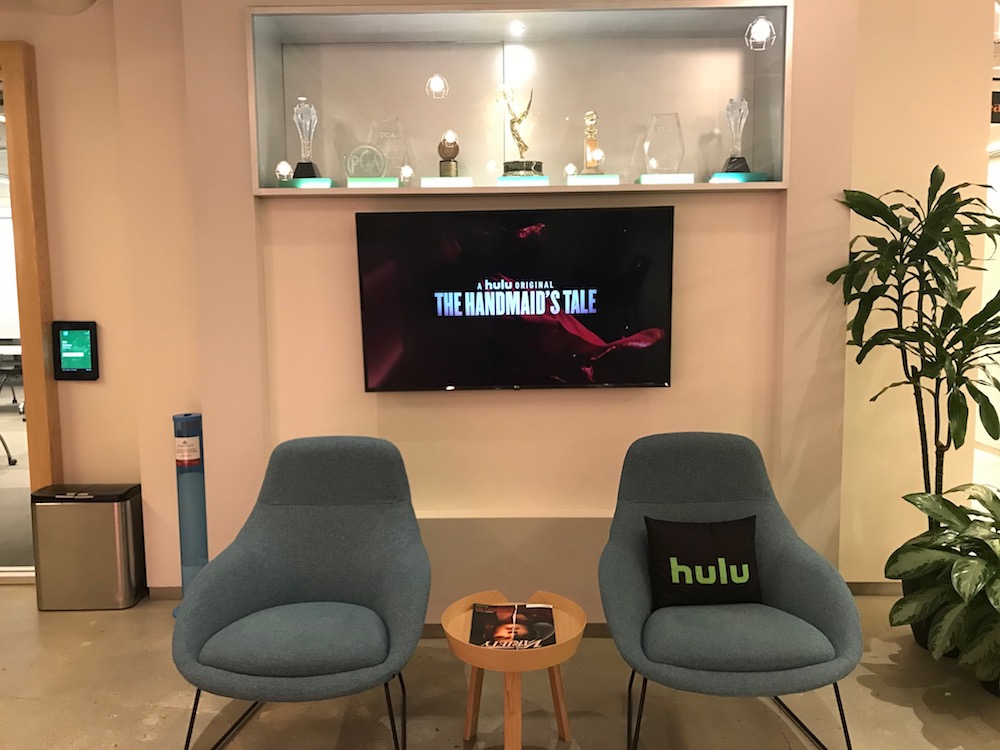 Day 2:
7:00 a.m.: My day is already off to a good start, seeing as I successfully make it to a Bar Method class! I try to go to this class often, but mornings are a wild card. The women who own this location in Silver Lake are fantastic, and the studio is attended by a supportive group of people I've known since my daughter was born. I am thankful to have some personal time this morning, even if it's just to space out during the thigh exercises.
12:30 p.m.: We have three pitches today. We are really excited about one of them and decide to make an offer; it fits in well with the rest of our slate. Since we're working across genres like comedy, drama, and docs, we sometimes hear up to 15-20 pitches a week.
1:45 p.m.: Blake and I share lunch in a nearby conference room and go over my schedule and emails to answer. We spend a lot of time debating what to order for lunch and usually end up ordering the same thing. Hulu brings in restaurants for lunch options, which is convenient, and I usually order some version of a vegetarian bowl every day (as much as I'd like to pretend that I'm adventurous).
3:00 p.m.: I meet with a writer/director from one of my favorite shows. He is in town for one day and I have been dying to work with him. He wants to direct more, so we talk about pilots and episodes of ongoing series that might be a fit. Before he leaves, he gives me some book recommendations for pleasure reading, unrelated to work, which I mark down in Goodreads—an app that I spend a lot of time on.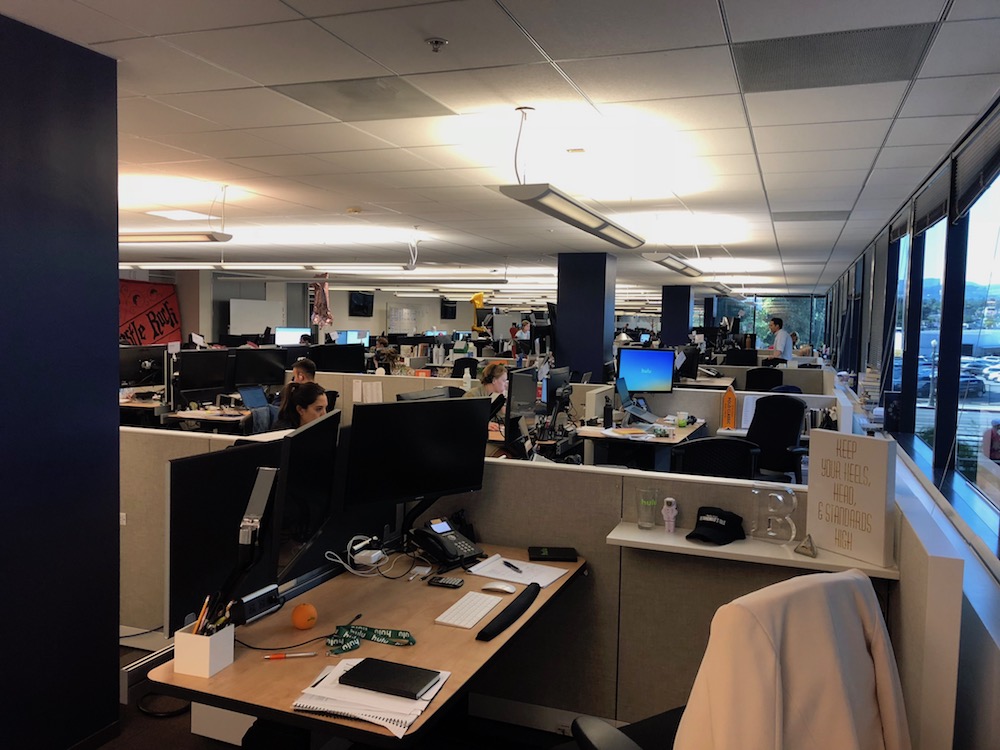 4:00 p.m.: Today is our department's weekly team meeting to discuss all things Hulu Originals. I usually come with an agenda of housekeeping items to discuss with the team, but I like to keep it conversational. We make sure that our priorities are aligned, go through project updates, and talk cross-organizational Hulu business. These meetings typically get derailed with jokes and banter, reminding me that we have the best team in the world.
5:15 p.m.: I pop by for the first 20 minutes of a monthly meeting with our Acquisitions team. Because Hulu has both original and acquired content and these teams work together so closely, it's important to keep everyone in the loop about our upcoming deals. I run through a series of updates on our Originals development slate, preview a couple of larger deals in the works, and answer questions about our strategy.
6:30 p.m.: I leave the office to head to a networking mixer for an organization that's starting a new initiative around executive recruiting. This organization serves to increase the presence of underrepresented people from a variety of economic and cultural backgrounds in production and the executive ranks of the entertainment industry. The organization is looking for financial and time commitments, and Hulu is interested in doing both. At the mixer, which is held in the host's beautiful backyard, I see executives from my earlier career in independent film and other colleagues from TV. I stay until 11 p.m., catching up and eating tacos.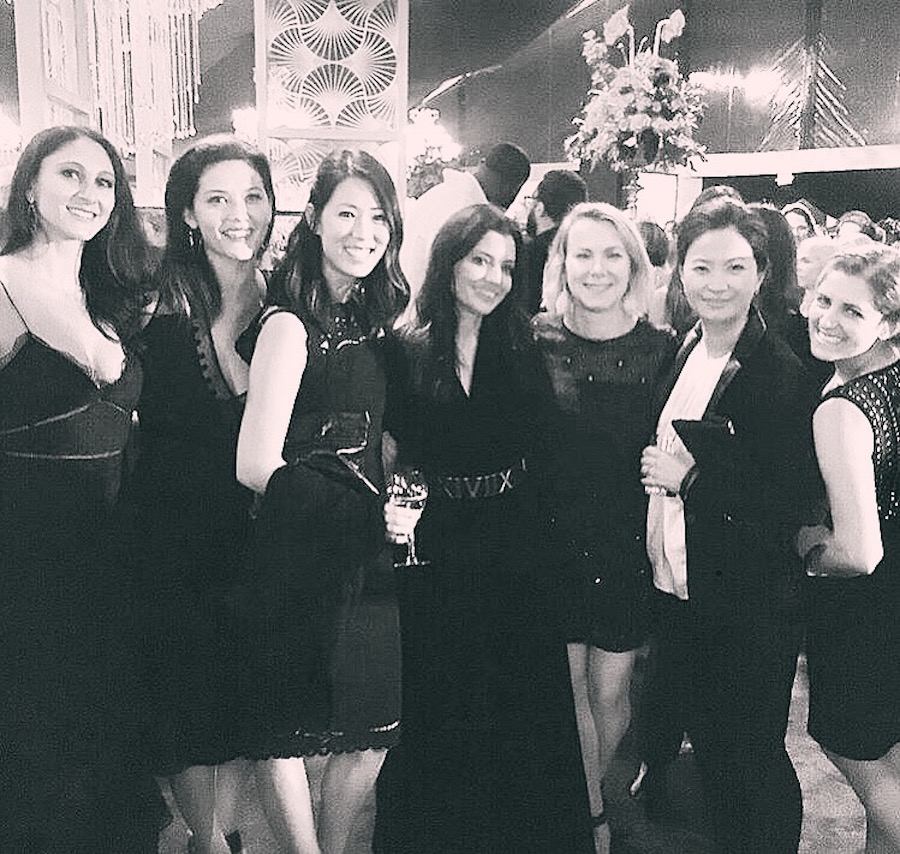 Day 3:
7:00 a.m.: It's Castle Rock launch day! This has been one of our most ambitious shows to date, and one of our favorite shows to work on. It combines all of the coolest characters from Stephen King's universe.
10:00 a.m.: I make my commute from the eastside and head into our weekly currents meeting. This is where we run through all of our current Hulu Originals—either in pre-production, currently shooting, or in post production—and the entire team (comedy, drama, docs, production) gives updates.
11:00 a.m.: I join two of our executives for a note call on one of our upcoming projects. It won't launch until 2020, but we are already looking over scripts. This is the first time we have seen a script for this particular project and it's phenomenal. We give thoughtful notes when needed, but first and foremost we want to foster the creator's vision.
12:45 p.m.: Our production group ordered pizza and dessert for a Castle Rock launch celebration and now we are all in a food coma. Productivity has gone out the window.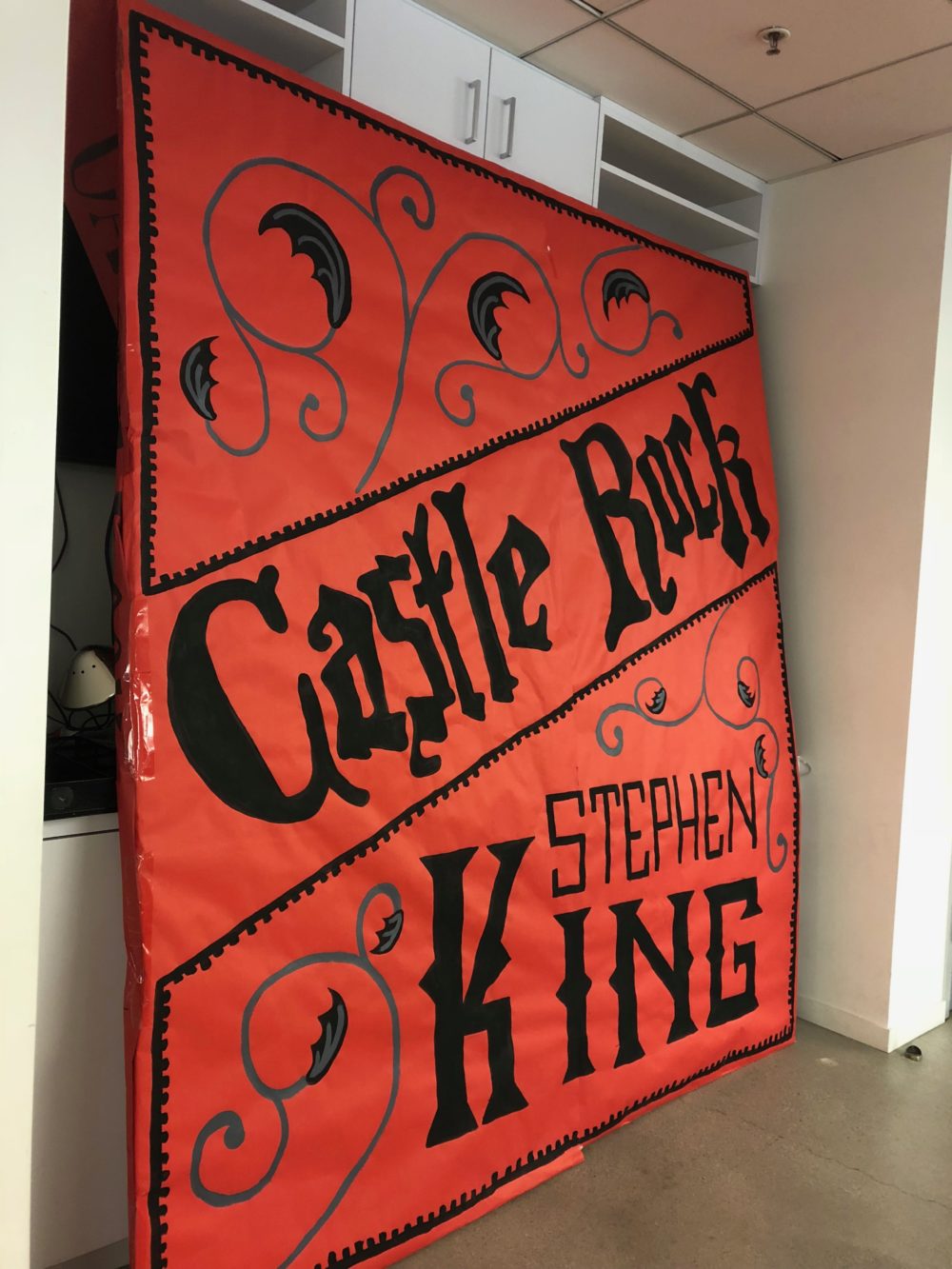 2:00 p.m.: I meet with our Head of Business affairs to discuss the status of a few of our various outstanding deals on projects. These conversations and updates are important since the deals are frequently changing.
3:47 p.m.: I hop on a note call to discuss final notes on one of our pilots. The pilot has already gone through a couple rounds of notes and are looking to lock the final cut this week. This specific discussion revolves around how to achieve the right tone through different music cues.
7:00 p.m.: I wrap up at the office and head off to a group dinner in West Hollywood organized by a friend. Yet again traffic is bad and many of us get there an hour late. While I'm stuck on Sunset Blvd., I actually see the writer of one of our shows on the sidewalk. We have a full conversation while traffic doesn't move—a fun and nice surprise.
11:00 p.m.: Dinner is fantastic, and this is a great crew of people for unwinding and catching up on life in general. We talk about work a little bit, but mostly I end up laughing for three hours so hysterically that my face hurts.
12 a.m.: Back at home, I hop into bed, still feeling amped from the day. I do some non-work-related magazine reading to help me relax, and then pass out with the lights on.
For more Working Girl Diaries, check out:
What it's like to be a personal stylist to some of the most powerful women in Hollywood, including Shonda Rhimes
What it's like to bring foreign language lessons to the masses at Duolingo
What it's like to be a bestselling author and body image advocate
And see more here…