What it's like to be a touring musician *and* own a macaron bakery
Meet Sarah Darling, a woman juggling a bustling country music career and a successful (and adorable) bakery all at the same time. Sarah is a singer-songwriter who recently released her newest LP, Dream Country, earlier this month, and her music has a half million downloads worldwide. Previously, she has had two number one music videos on CMT, has performed on Conan, and has opened for Carrie Underwood and Kacey Musgraves.
And when Sarah isn't touring and recording music, she is a baker extraordinaire and macaron mogul. Her company, Sweet Darling Patisserie, sells French macarons online and at Farmer's Markets in Nashville, Tennessee. Additionally, they cater weddings and other special events,
Here are three days in her busy life!
Day 1
6:48 a.m.: I just woke up, and I'm off to the kitchen to make a mango, banana, and spinach smoothie. I'm on a health kick at the moment! I take a handful of spinach, 1 banana, 1/2 cup of frozen mangos, splash of lime juice, and coconut water, and then pop it in a blender. I'm addicted.
8:00 a.m.: Have my first cup of Joe and respond to emails. I currently work with a team in the UK for music. I'm releasing an album called "Dream Country" on February 10th and I'm preparing for that release. Since they've been awake for a while in the UK, I always answer those emails first thing in the morning. Sometimes I get to wake up to really exciting news, like getting a spin on BBC Radio 2 with one of my tracks!
10:00 a.m.: Answering emails and chatting with my US team members about what's coming up. I'm having a music video debut on CMT on the day my album releases. Trying to get them all the assets and formats they need to make it happen. I'm overwhelmed at the moment, but this video is going to be an amazing part of my release day.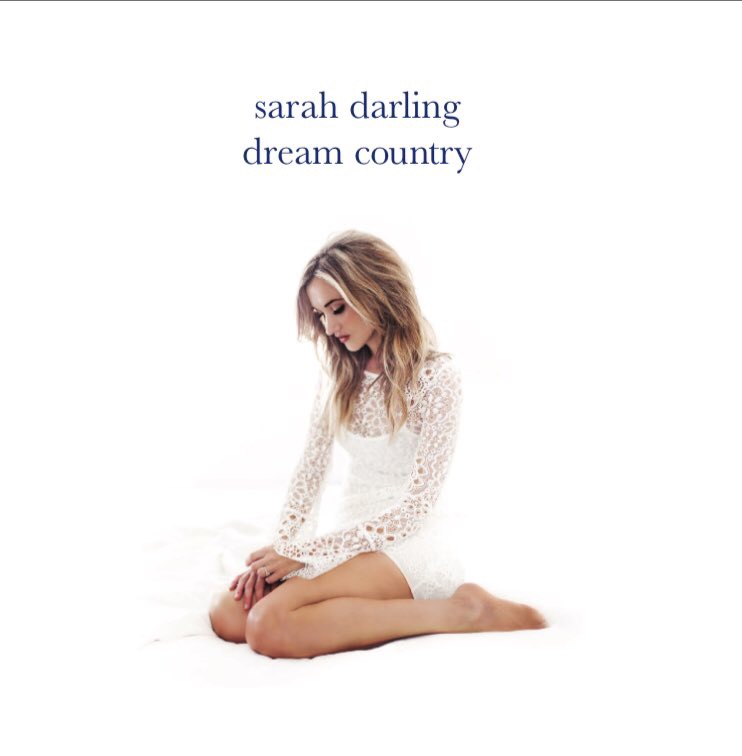 10.20 a.m.: Get on the phone with One Rpm to sort out the distribution of my first single, "Halley's Comet." I get a really exciting email that involves SXSW, but I can't say what it is just yet. Totally put me in good spirits.
12:00 p.m.: Bake some chicken with cauliflower rice for lunch before staring to bake macarons for the afternoon. I am dreaming up flavors I want to have at this Saturday's Farmer's Market in Franklin, Tennessee. I had bought some amazing extracts from Paris the last time I was there. I'm thinking pamplemousse with white chocolate could be interesting. Then Hello Kitty's face pops in my mind…
1:00 p.m.: I started a company three years ago called Sweet Darling Patisserie. When I'm not touring, I'm baking. It's my therapy. Now I'm preparing the kitchen for making macarons. This involves lots of edible glitter and sprinkles.
3:00 p.m.: I'm four batches in on macarons. I've decided on Vanilla Bean, Raspberry, Chocolate Ganache, and Pamplemousse. I'm at the baking stage, which takes 15 minutes for each batch. While the macs are in the oven, I start practicing the tunes I'm going to play at my writer's night tonight at The Listening Room Cafe.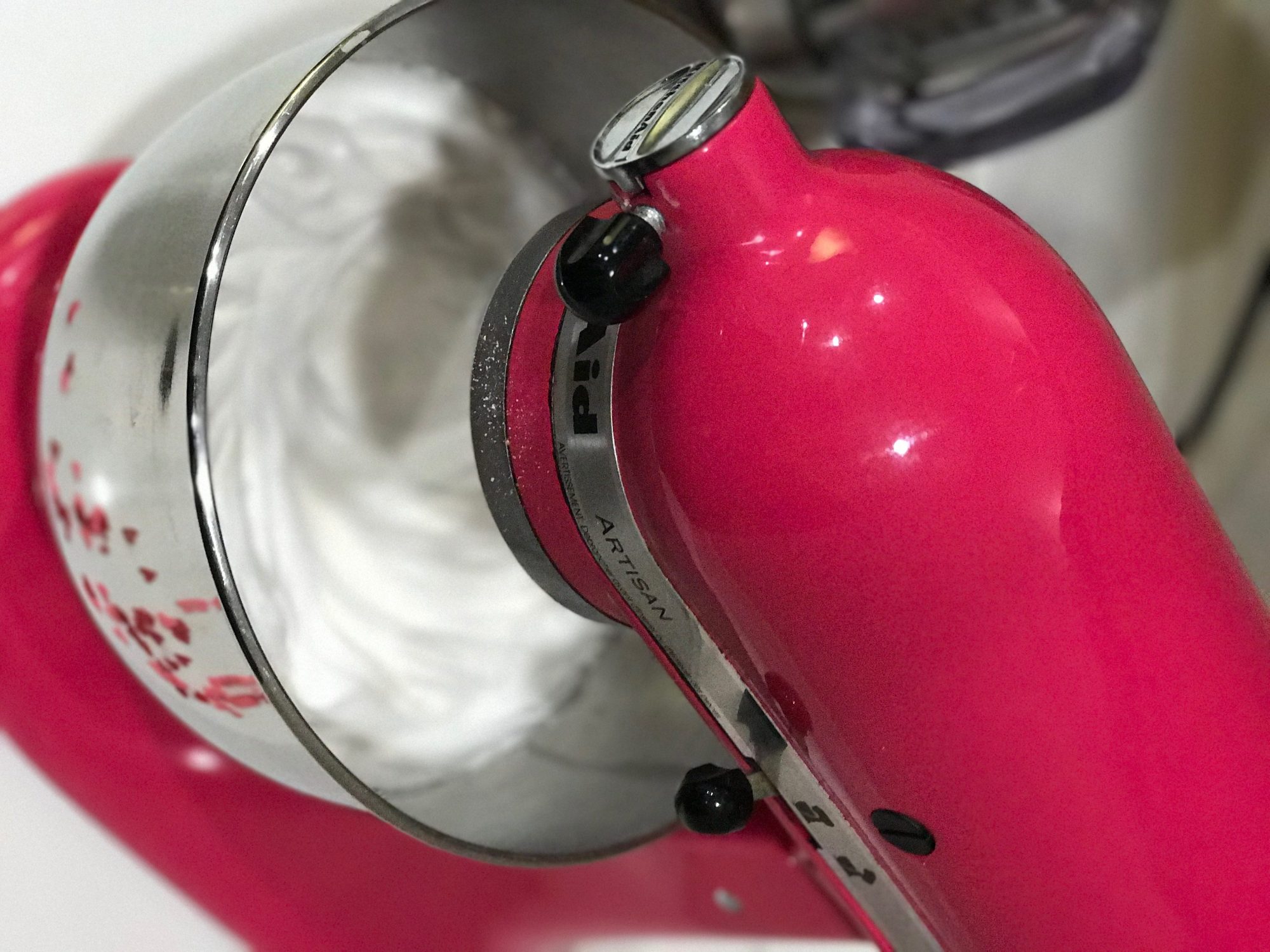 4:00 p.m.: Making macaron fillings! This is the best part, as I get to taste test. I'm still thinking about Hello Kitty as a macaron. I'm totally going to do it.
5:00 p.m.: Start getting ready for my show in Nashville. What on earth am I going to wear?
7:00 p.m.: Sound check my guitar and check my mic. I'm playing a writer's round with my best friend Jenn Bostic and another performer named Emily Earle. I'm nervous to try a new song! It's called "Follow Your Own Star."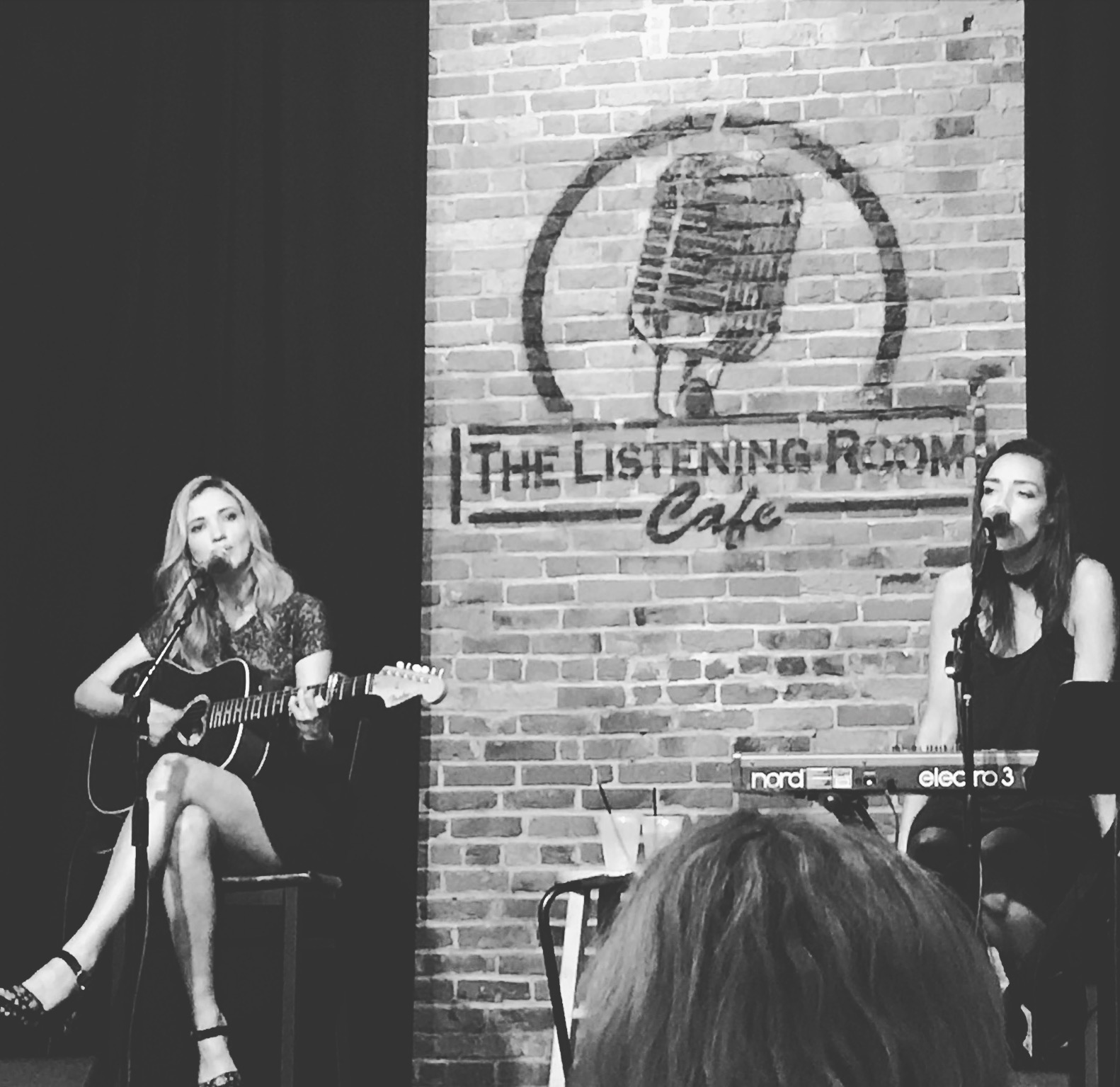 11:00 p.m.: My show is over, and I feel such a high after playing. It's my favorite thing to do. Now it's time to head home! I still need to get home to make one more batch of macarons for tomorrow. It's going to be a nice day, which means we will hopefully have a good day of sales.
12:00 a.m.: Just finished my macarons, and it's officially time to go to bed.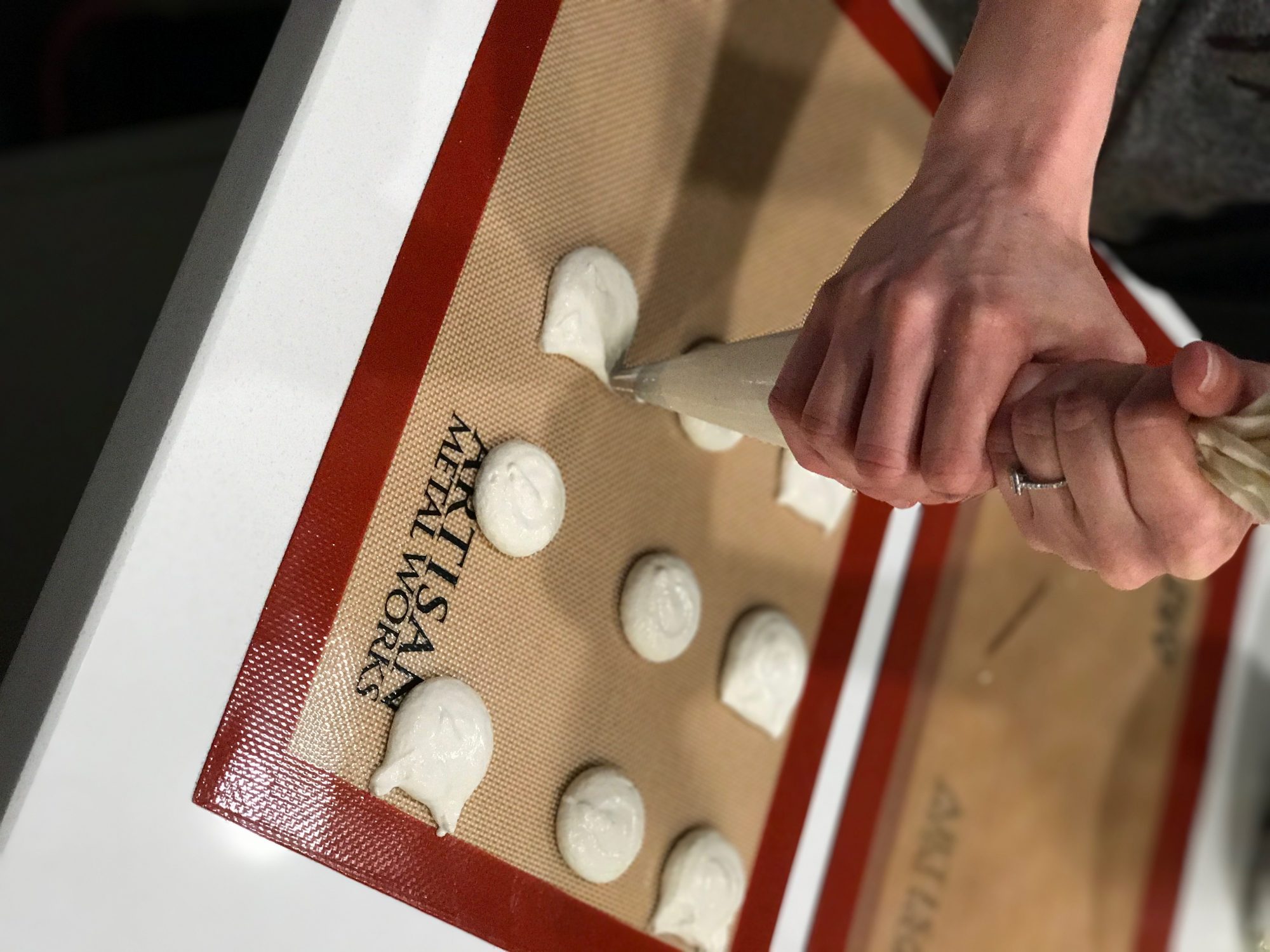 Day 2
6:00 a.m.: My alarm is going off but I don't want to get up at the moment. Time to make up my boxes of macarons — but coffee first.
7:00 a.m.: I do decide to make some Hello Kitty macarons! They're adorable. I'm so busy, so my husband makes me a smoothie. What a sweetie.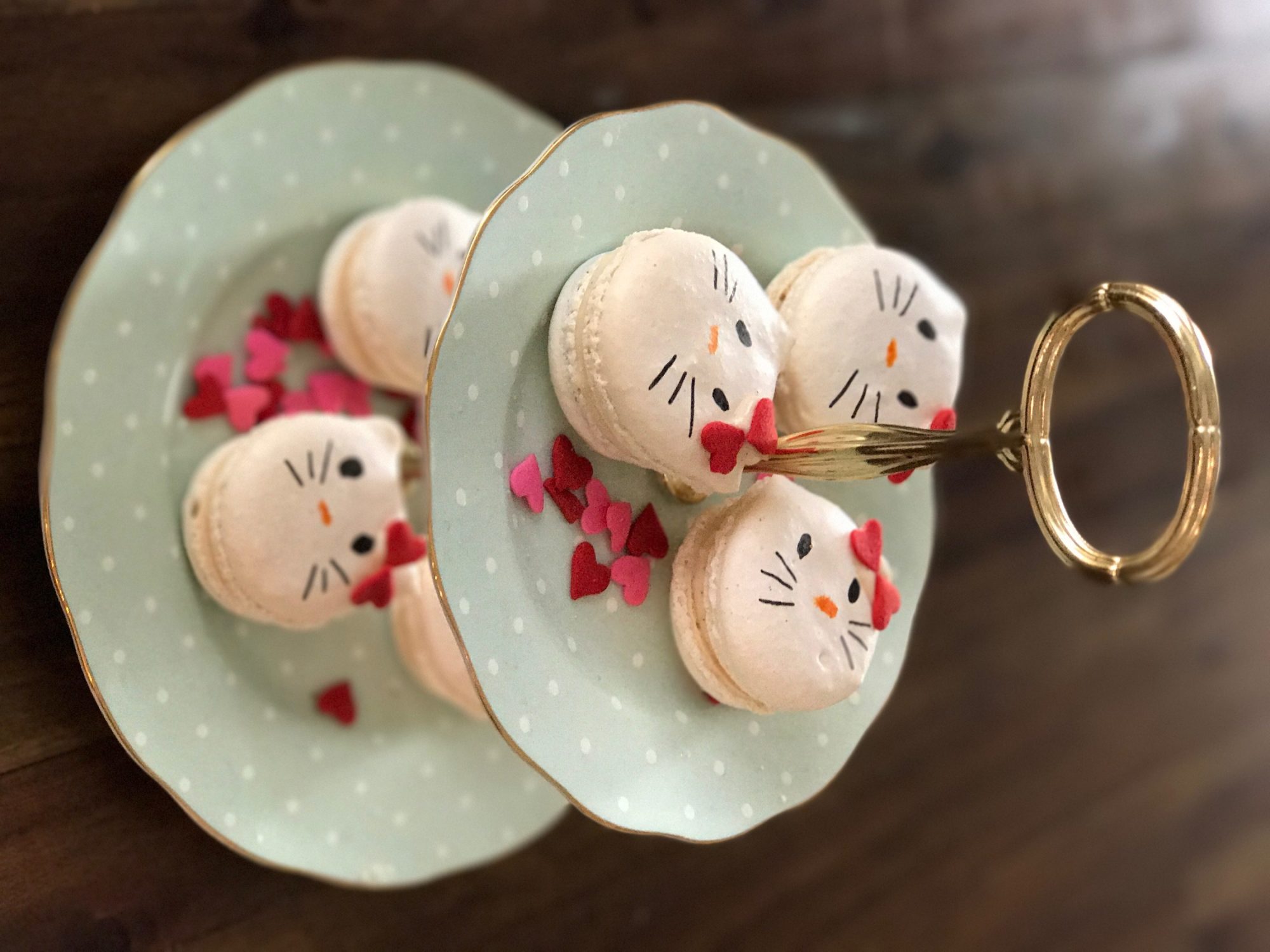 9:00 a.m.: I just set up my patisserie cart at the Franklin Farmer's Market. I made it look like something straight out of Paris. I'm going to sell gift boxes for a few hours. I love being at the market because the smells are incredible — kettle corn and crepes. I want it all!
10:00 a.m.: They are selling well! I think I'm going to be sold out soon. It's 75 degrees and sunny in January, and I'm not complaining.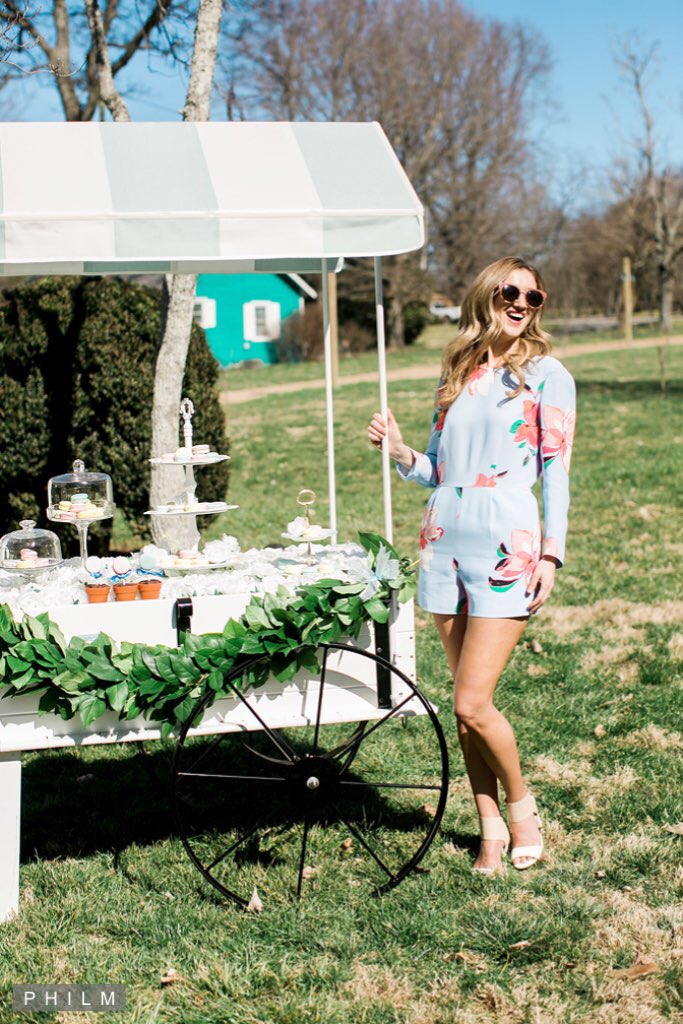 12:00 p.m.: Sold out! I'm starved, and head to grab a burger and chips. I'm looking forward to going home and watching a movie — I'm feeling a Netflix binge coming on.
2:00 p.m.: Writing a baking blog post for Valentine's Day with macaron recipes. Also approving artwork for my first single release. Looking forward to my girl's night later. I haven't had wine since New Year's, and I'm ready.
3:00 p.m.: Confirm my next show. It's at a venue I've never played before! I get so excited I eat a half a bag of kettle corn.
4:00 p.m.: I'm officially lazy at the moment, and decide to online shop before I get ready to meet friends for drinks at a bar/bowling alley.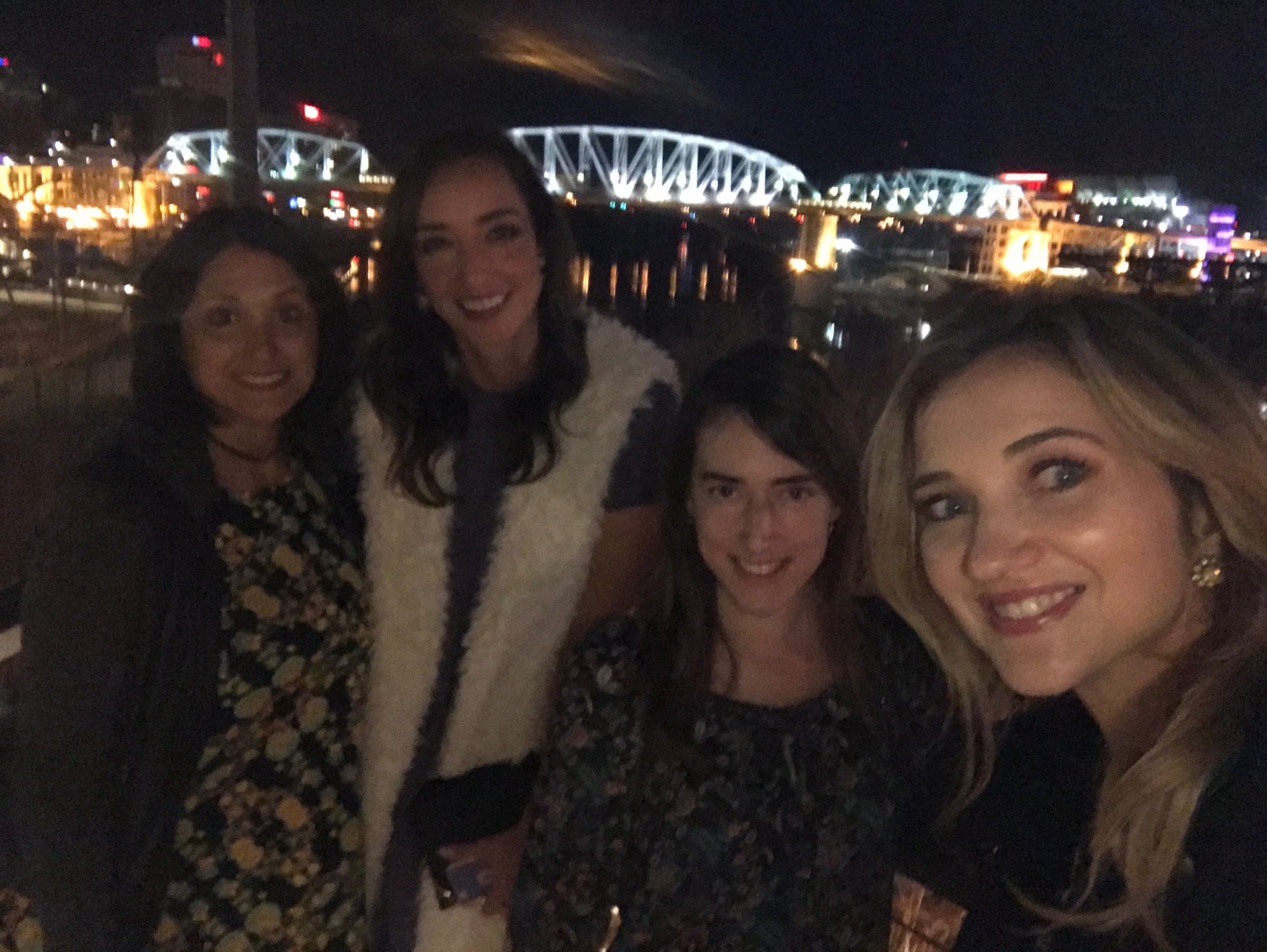 11:00 p.m.: Head home after a fun time with friends and watch some episodes of Castle — my new late night guilty pleasure. I'm very sleepy from being up so early for the Farmer's Market! Time for bed.
Day 3
9:00 a.m.: Slept in and now heading out for a walk. Get an awesome text that my song "Halley's Comet" is officially up on Spotify. Totally giddy and jogging around my neighborhood.
10:00 a.m.: Post on all social media sites to promote a great interview with Songwriting Magazine in the UK. Planning for a later post for the Spotify promotion.
3:00 p.m.: Take orders for two different gift shops in Nashville. We've just acquired a new client in downtown Nashville and I'm really excited about it. Now it's time to order more boxes and ribbons for next week's Farmer's Market. Meanwhile, I've decided to do a Sunday Roast for dinner. My husband is British and we do this tradition every week.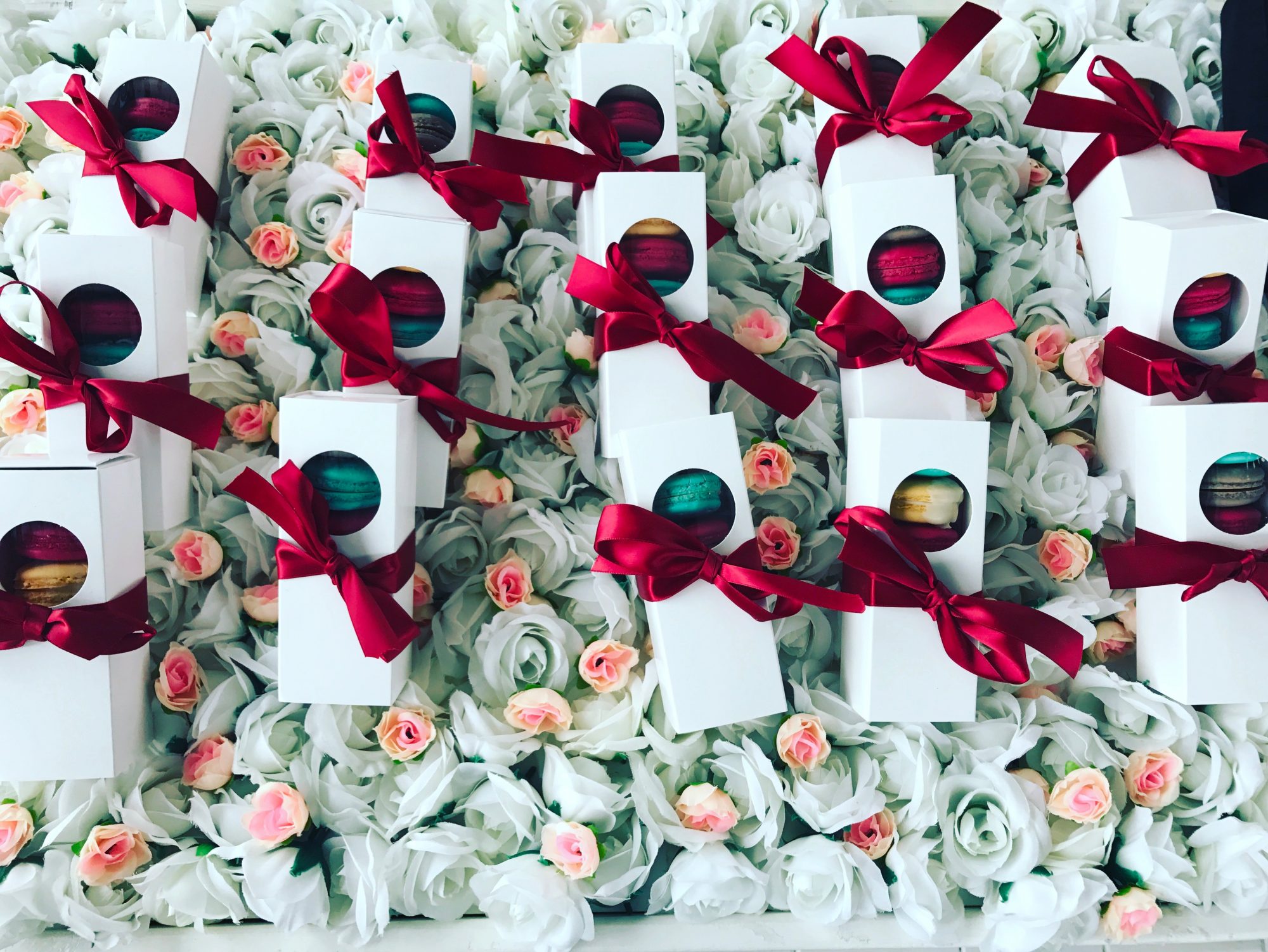 5:00 p.m.: I'm building a Dropbox folder of all of my assets for a marketing meeting for my music tomorrow. I'm excited to have a team come on board and plan out the moments of my release. My single also goes out for playlisting tomorrow on Radio 2! I'm hoping for good news in the morning. Also making a to-do list for tomorrow.
6:00 p.m.: Just booked flights for a few gigs coming up. Also started a Pinterest folder for music merchandise! Adding photos to Pinterest is therapeutic for me. A new store on my website is going up next week with vinyl and CD pre-orders. Yay!
10:00 p.m.: Planning out a look for my show at The Grand Ole Opry next weekend. I've just found this amazing Navy blue dress online with rhinestone stars — my new album has a very celestial vibe. I'm getting really excited to release it.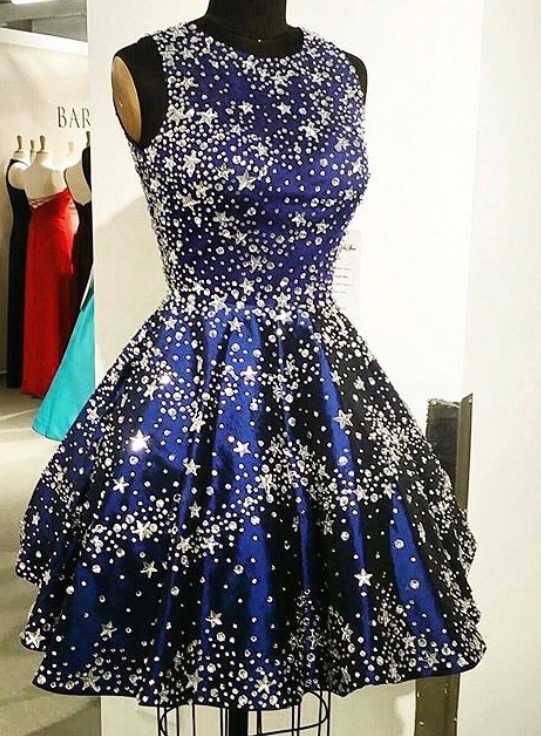 12:35 a.m.: Reading a cookbook and thinking about making meringue kisses next weekend. Time for some beauty rest.
For more Working Girl Diaries, check out:
What it's like to be a Chevrolet engineer in the male-dominated auto industry
This woman made Emo Nite a thing