What it's like to mourn the death of an ex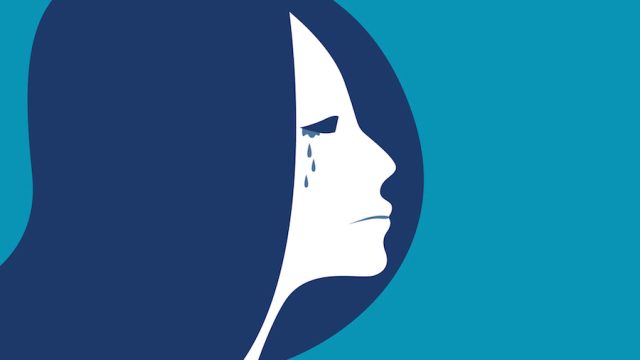 This essay describes drug addiction and self-harming behaviors. Please read with caution if these subjects trigger you.
There are days I find it impossible to forgive myself for breaking up with my dead ex-boyfriend. There's one moment in particular I replay over and over: We had broken up, but we were still living together, and he had been gone for days. When he finally came back, I asked him where he'd been. He said he wasn't sure—he knows he shot up, he knows he was partying, and he ended with, "I think there's a moment when I passed out, and I wasn't sure if I ever woke up. I wasn't sure if I cared."
He then looked at me and said, "I'd care if we got back together."
I called his mother that day and told her to come get her son out of my apartment. He died two years later.
After his death, I tried to work through these feelings of regret and guilt. In September 2018, those feelings resurfaced when rapper Mac Miller tragically died after an accidental overdose. After Miller's death, media attention immediately went to his ex, pop singer Ariana Grande. Although many rallied around the performer, rightfully offering their condolences to a person who has lost a loved one, others took to social media to blame her for his death. They pretty much said that if she hadn't left him, he'd still be alive. Of course, Miller and my ex, and our respective relationships, are very different. But if Ariana Grande is anything like me, social media trolls and news reports didn't need to try to make her feel guilty—that's how I felt the moment I found out my ex had died.
I think of my final conversation with my ex everyday, and how that was the bravest thing I'd ever done—ending a relationship with a drug addict because I no longer had the strength to support him—and how my ex made me feel like his drug addiction was my fault.
I don't blame my ex for his manipulative statements because it was part of his mental illness. When we first started dating, I thought his euphoric episodes were a gift. The excitement of our new relationship was only amplified by his grandiose gestures and desire to commit quickly. I had only seen love like this in the movies, and I walked around on a cloud telling anyone who'd listen about this amazing man I'd met. He completely swept me off my feet.
But then things changed.
His mania would turn into a spiraling depression. He couldn't keep a job, he couldn't pay rent, and everyday went from an exciting roller coaster ride to a plummeting hellscape. I spent two years wondering what fresh drama the next day would bring. Would I find him on the floor after consuming sleeping pills and a bottle of whiskey? Would I not see him for days, spending countless hours calling hospitals? Would I have to cover for him in front of friends and family as they wondered where he was?
At first, I blamed myself, which is not uncommon.
"In the beginning states of a relationship, one would most likely not be able to identify a mental health issue because they would not have a baseline," shares Jantel Jordan, Psy.D and Associate/Postdoctoral Fellow at Great Life Counseling Center in Addison, Texas. I had no language to identify his behaviors, and could only recognize them as indicative of something else later in our relationship. Dr. Jordan continues "Hopefully over time, after a baseline is established, one would be able to notice irregularities—especially extremes in mood and behaviors—and help facilitate getting that person connected [to professional help] ."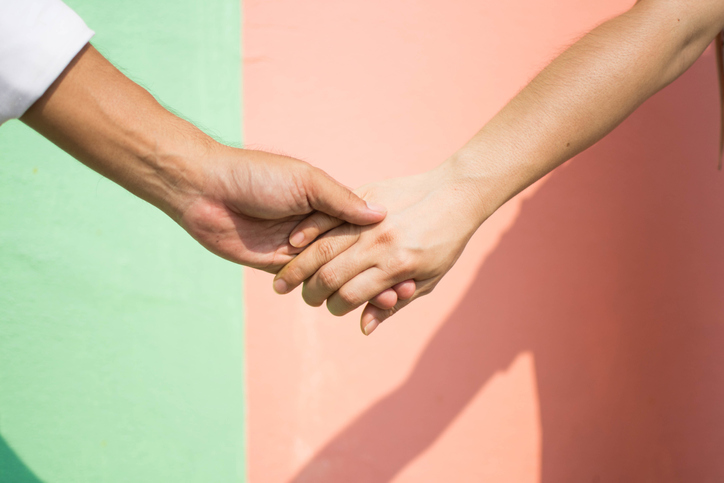 Shortly before Mac Miller's death, the rapper was arrested for driving under the influence. Folks took his reckless behavior as a cry for help following his recent breakup with Grande—an unfair assumption for both parties. One guy even took to Twitter to call Grande dumping Miller "the most heartbreaking thing happening in Hollywood," to which the singer replied:
"How absurd that you minimize female self-respect and self-worth by saying someone should be in a toxic relationship because he wrote an album about them…I have cared for him and tried to support his sobriety and prayed for his balance for years (and always will of course) but shaming / blaming women for a man's inability to keep his shit together is a very major problem."
When I think about my own situation, I know Grande's words to be true. I know I'm not to blame for my ex's death. I know that, as the performer put it, no one should "be in a toxic relationship" to keep someone else on the straight and narrow. And even if I had stayed with him, he could have still suffered the same fate. But that doesn't mean I don't wish things could have been different. I wish I could have identified his drug use as a coping mechanism, and I wish I hadn't pushed him away.
Just before I called his mom, I told my ex, "I wouldn't let you near me with how much you've put in your body," and it's perhaps one of the ugliest things I've ever said to a person. At that time, the intricacies of mental health were still new to me. I had no example for what to do when someone's actions are actually a cry for help. I can only hope that more people begin to recognize the signs of mental illness.
"I think that the more we as a society talk about and educate ourselves on mental health issues in a positive and affirming way, the more acceptable it will become for others to disclose their individual stories, Dr. Jordan says.
More and more celebrities are opening up about their struggles with mental health, and that means those in the periphery—people like me, partners who stand in the sidelines and watch their loved ones suffer—can begin to help them in a meaningful way. Instead of shouldering our partners' pain and blaming ourselves, we can talk to professionals or friends to get our loved ones the help they need and deserve.
As much as I recognize my strength in leaving my ex, right now, I still blame myself for his death. I think both of these feelings will always live next to each other simultaneously—kind of like my memories of him. I will always remember the boy who took me to a rooftop on our first date and kissed me in the rain. I will likewise remember the boy who stormed off our rooftop after we broke up to sell his video game collection for drug money.
I lost someone I loved, and I'll never get over it, so I feel the pain of his loss everyday. My solace is that I know now how to recognize certain indicators of mental health struggles so that I can more appropriately find help for someone. My guilt and shame—no matter how misplaced it is, or how I reason with it—is still here. I can only hope to be a better friend, colleague, and partner to others, and find peace in time.
If a loved one in your life is struggling with addiction and you don't know how to help, check out these guides by American Addiction Centers and Harvard Health for more information.